Ride Along in a V8-Powered Flyin' Miata
If you're like me, you've heard the name Flyin' Miata for years now, and you probably know that the company specializes in dropping Chevy LS V8s in Mazda Miatas. You may also be like me and never driven one, though, perhaps, hoped you could. Good news then! Well, semi-good news, you can watch and listen to someone drive it, see video above.
Larry Chen from Hoonigan AutoFocus goes for a deep dive with Flyin' Miata and cheap-sports-car-bible author Keith Tanner at the factory in Colorado. Tanner explains the difficulties of shoehorning a V8 into a fourth-generation Miata's engine bay (the easy part) and making all the parts talk to each other (the hard part). That all happens after we go for a ride.
Flyin' Miata has been around for more than 25 years and sells parts, kits, and turnkey race cars; all built from the venerable Mazda roadster. Full V8 conversions start at about $50,000.
Flyin' Miata also does wheels, brakes and suspensions for the swapped cars. You can't have that much GO without an equal amount of STOP, obviously. The company adds a Fox suspension, specially made for Flyin' Miata. And then there's the center-exit exhaust, a hallmark of the team.
Check out all 26 minutes above, and then head over to Flyin' Miata's site and check out its selection of parts. And if you're really feeling industrious, check out his books on the Miata and on building cheap sports cars. You won't be disappointed.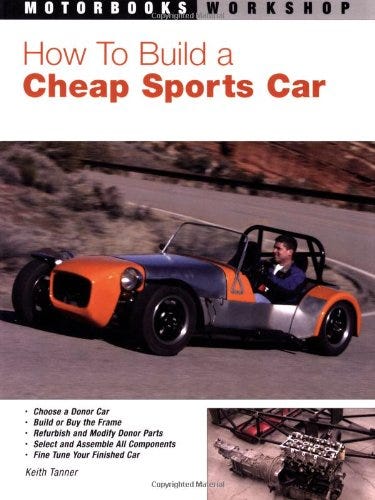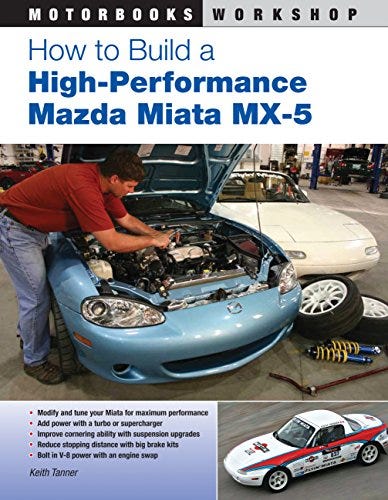 Source: Read Full Article