Great Toys for Car-Loving Kids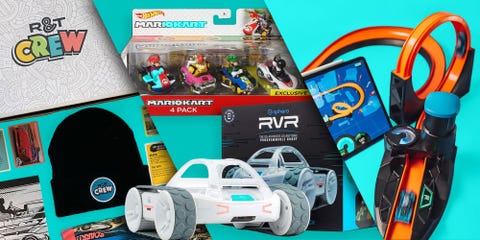 We're all about encouraging the next generation of car enthusiasts and auto engineers. Luckily for us, there are plenty of toys and games for kids of all ages that will get them excited about cars and trucks or expand on an interest they've already shown. This holiday season, if you're looking for the perfect toy for a car-loving toddler, young kid, or preteen, we have 20 suggestions to get you started. And we're not just talking about basic toy cars here. Some of these toys make us jealous we weren't born in this decade. If you're seeking suggestions for younger or older automotive enthusiasts, check out our list of gifts for teens and our comprehensive holiday gift guide.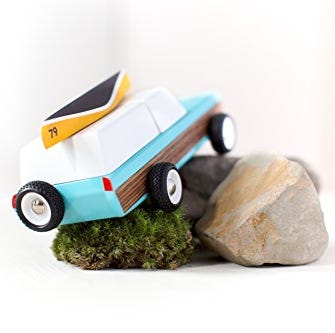 Instead of a plastic toy car or truck, why not go with a beautifully designed wooden one from Candylab? There are several designs including this wood-paneled SUV, a taxicab, a police car, and delivery vans.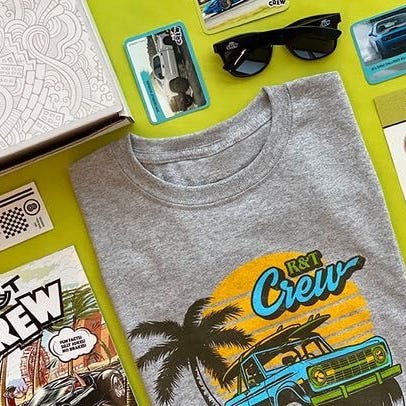 Sure to tickle the fancy of any budding automotive enthusiast is our sister brand Road & Track's kid-focused R&T Crew subscription box. It starts at $25 and includes a special magazine as well as activities, games, and branded gear. For a limited time, take 10 percent off at checkout when buying a full one-year subscription. Use discount code SPEED10.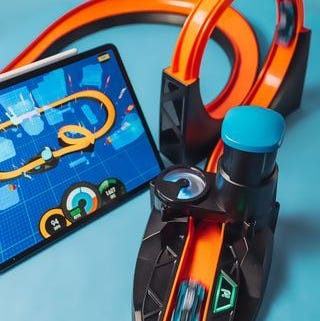 Forget the low-tech Hot Wheels tracks you had when you were a kid. Today's youngsters get to grow up with the Hot Wheels ID track, which provides connectivity to a tablet or smartphone and has cars with unique capabilities and digital fingerprints.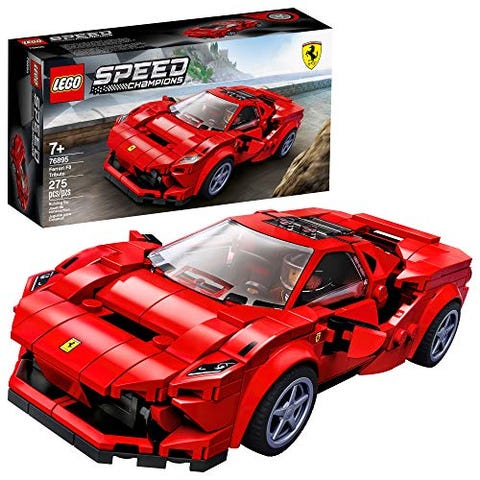 Lego's most challenging Technic sets are difficult even for adults, but kids aren't left out of the brick-building fun. The famed toy brand's Speed Champions line lets kids as young as seven build some of their favorite sports and racing cars, and most come with a special mini-figure outfitted to match.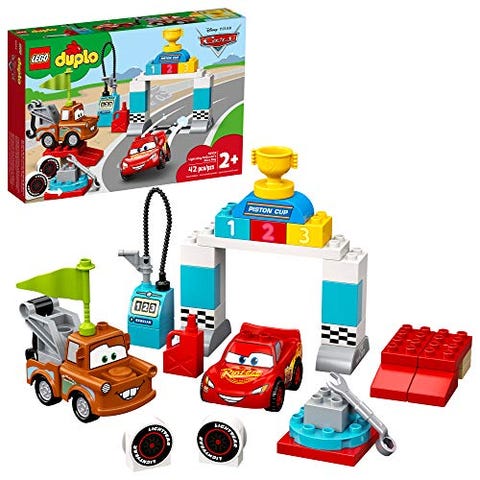 If you have a toddler who's eager to get in on the Lego action, consider this Duplo set starring Pixar's Lightning McQueen and his trusty tow-truck pal Tow Mater.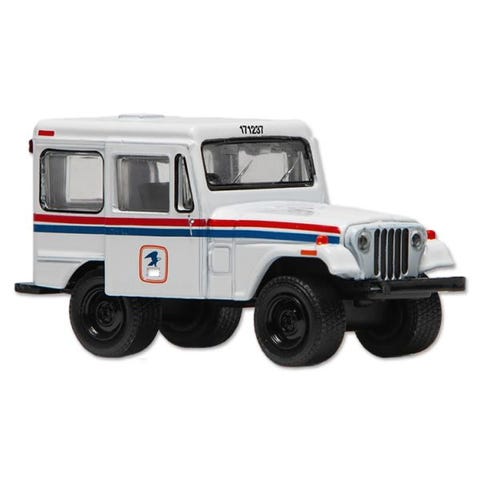 Treat your youngster to this limited edition USPS mail Jeep die-cast toy and support the U.S. Postal Service all in one fell swoop. This white mail truck is roughly the same size as the Hot Wheels and Matchbox cars your little auto enthusiast already has, and doesn't their little make-believe town need a mail carrier? We think so.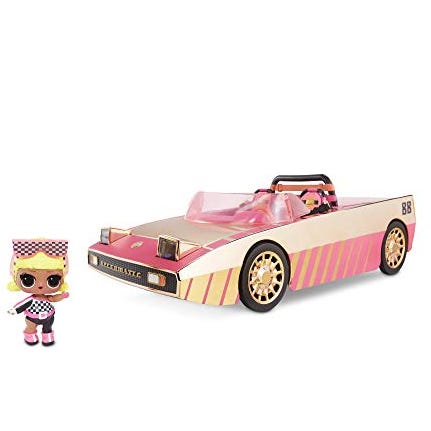 In the cute and kitschy world of LOL Surprise, this suspiciously Corvette-esque sports car doubles as a swimming pool. How's that for a surprise?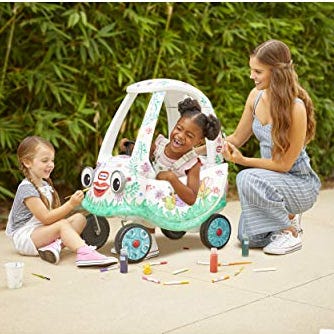 OH-EM-GEE! Remember the Little Tikes Cozy Coupe? It's been re-imagined for a new era with a DIY angle. This all-white model comes with special paints and decals that let your little one do their own paint job and, if they tire of their design, they can wipe it clean and start fresh.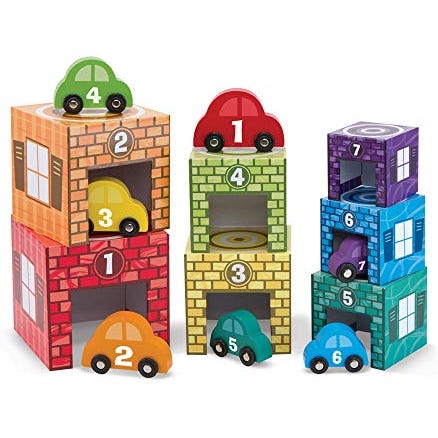 Here's another option for little kids. This cute car toy helps kids aged two to four with counting, colors, and sorting skills.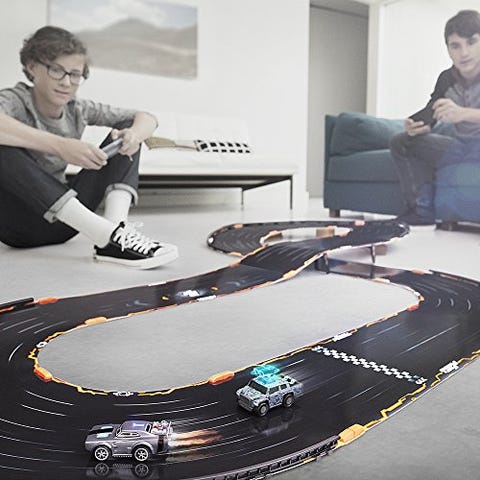 Think of the Anki Overdrive as the slot-car track for the new generation. It links with your kid's smartphone or tablet and lets them race their friends using small robotic race cars. How cool is that?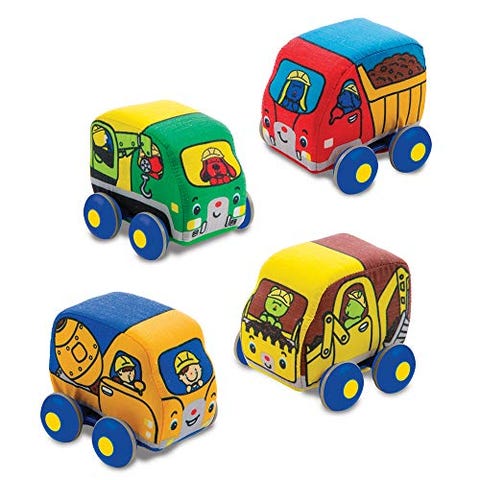 These plush Melissa & Doug construction trucks are perfect for the youngest car enthusiasts. Older babies and toddlers can pull them back and watch them go.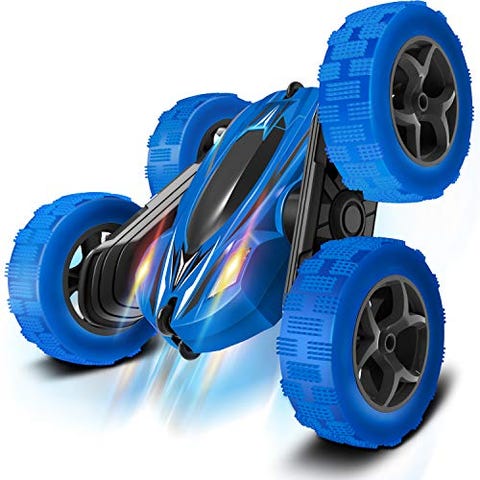 This wild little remote=control truck can go up to 7 mph, and its design lets it do stunts without having to worry about it flipping over. Its wheels are large enough so that it can still drive itself even if it flips. The ad says the controls are easy enough for a baby, but we'd suggest this toy for a slightly older audience.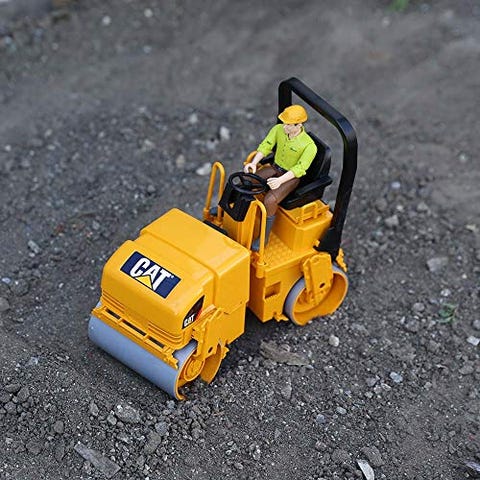 Let your little one live out their construction-site fantasy with this mini asphalt compacter from Bruder. While you're at it, maybe round out their crew with a skid steer loader, a dump truck, and an excavator.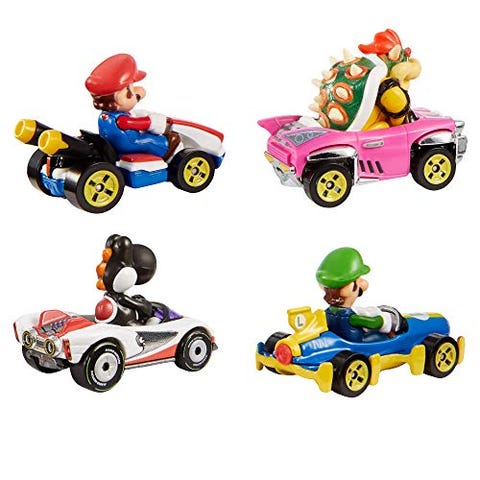 Get your kids these die-cast cars driven by their favorite Mario Kart characters this holiday season to go along with that new Nintendo Switch they've been asking for.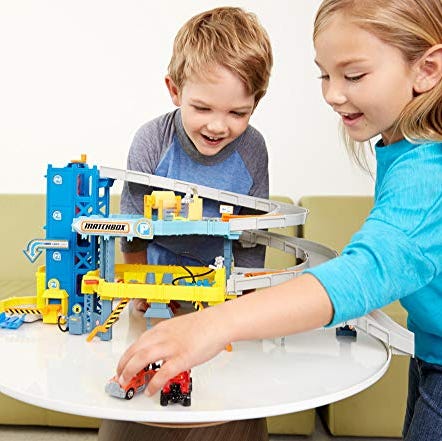 This Matchbox garage features everything your kid needs to make sure their favorite die-cast cars are well maintained, including a car wash and a service station.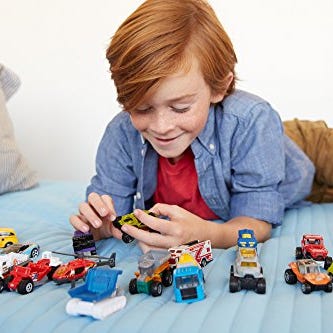 Whether they are just starting out their collection or they're looking for some new wheels, this 20-pack of Matchbox cars will be a source of endless fun. Every box comes with a bonus Matchbox car poster.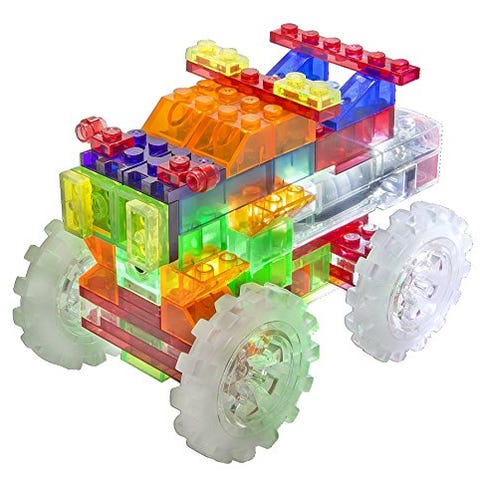 What's a laser peg, you ask? Think Legos that light up in bright colors thanks to integrated LED lights. This kit provides enough to build six different truck designs but the company also sells kits for race cars, helicopters, bulldozers, and more.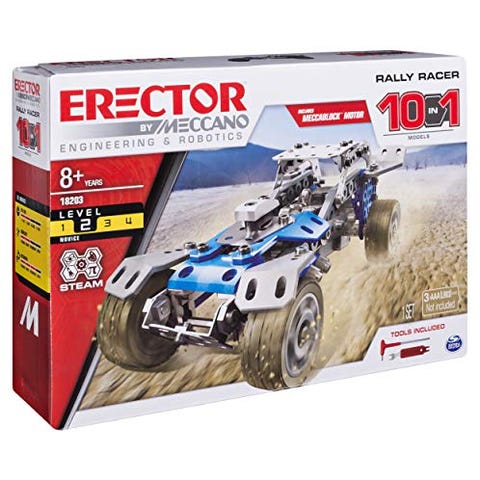 This Rally Racer from Erector is great for your kid's STEM education—and they will have so much fun building it, they won't even know they're learning. This 159-piece set includes an electric motor to provide propulsion for the finished product.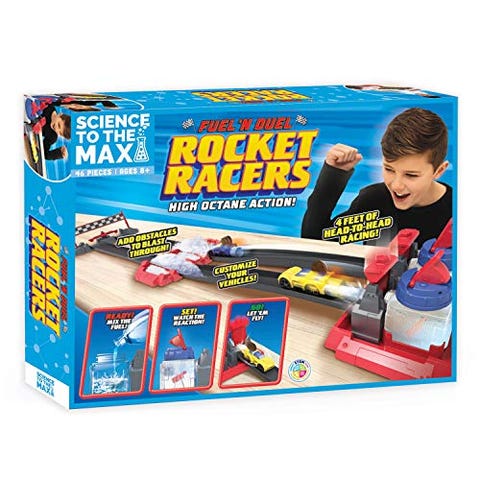 Here's another great learning toy for older kids. Using the power of chemistry, your future scientist can propel these Rocket Racers to victory on the drag strip. And according to the packaging it's 100 percent kid safe.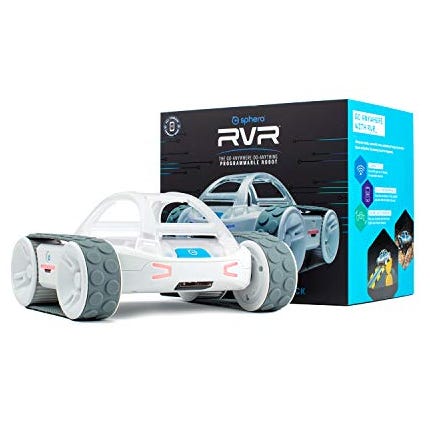 The Sphero RVR is perfect for kids whose interests include both cars and computers. This programmable robot comes with an app that teaches the user how to code while encouraging your child to actually hack its CPU to make it do even cooler things.
From: Car and Driver
Source: Read Full Article