Zak Brown dismisses belief that Lando Norris and Sergio Perez are rivals
McLaren Racing CEO Zak Brown says his driver Lando Norris and Red Bull's Sergio Perez are not rivals, despite a few incidents in 2021.
While the fight for the 2021 titles has been between Mercedes and Red Bull, Norris also has been on fantastic form, making himself a thorn in the side of the big hitters on several occasions this season.
Along the way he and Perez have had several tricky moments on the track, first in Austria and then at the Dutch Grand Prix, met with stern words from both drivers towards the other.
Brown though does not believe those couple of incidents constitute to a rivalry.
"[With] Checo [Sergio Perez], I don't think there's a rivalry, really," Brown told ESPN.
"I think they've had a couple of things. But if you asked me, who is Lando's rival? I wouldn't say it's Checo.
"I think they were racing incidents. I haven't heard Lando talk about anger, I don't think a rivalry is forming between them."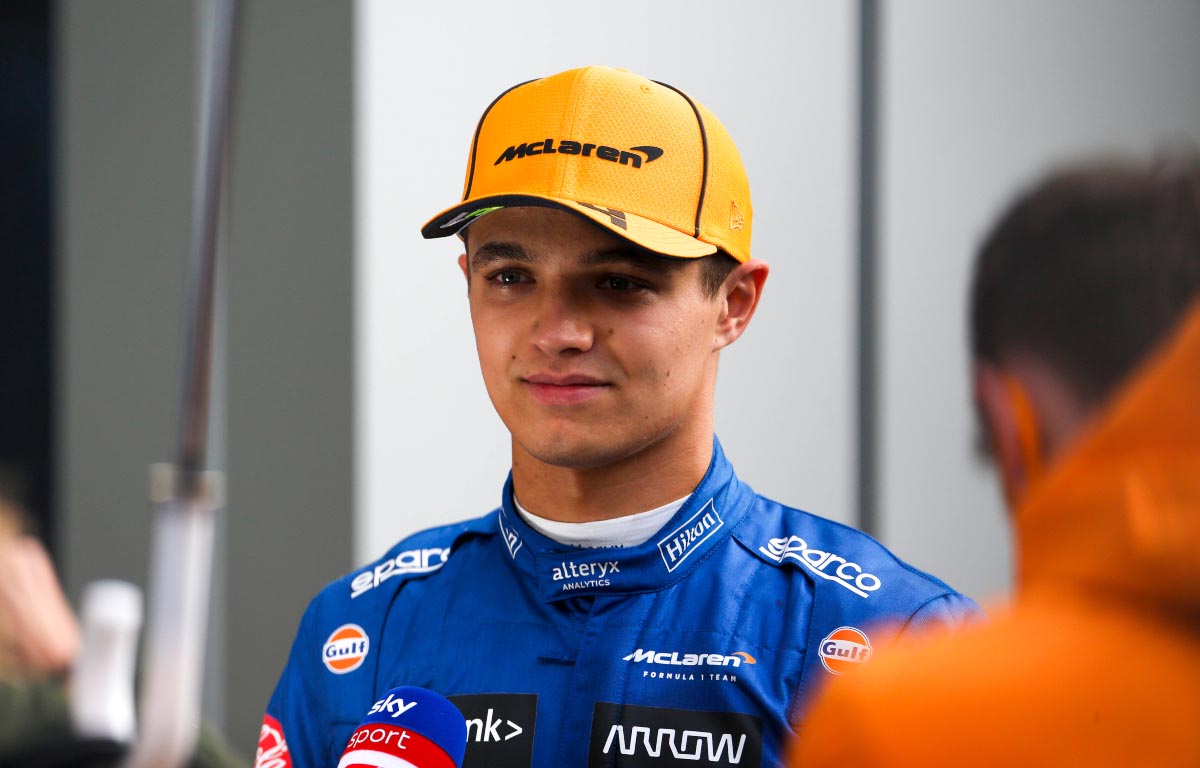 Get the Lando Norris look with the official Formula 1 store
Norris has already featured on the podium four times this season, and in Russia was leading into the closing stages before he and McLaren were caught out by a late heavy downpour.
But McLaren are already race winners in 2021, that coming courtesy of Daniel Ricciardo's victory at the Italian GP, with Norris following in P2 to secure McLaren's first one-two since Canada 2010.
Brown savoured every moment of the podium celebrations with his drivers, partaking in a Ricciardo shoey, and it was a victory which Brown had not seen coming.
"I didn't expect to win in F1 this year, or I thought: if we're going to win it will be a crazy race with safety cars and red flags," he admitted.
"I didn't see us taking the lead at turn one and never turning back."
McLaren are a British outfit, and one of Formula 1's most successful, but Brown said that the brand is in fact gaining popularity in his native United States and the American continent.
He credits this to Drive to Survive, Netflix's hit documentary series which follows a Formula 1 season.
"Netflix has helped a lot in America. I think the McLaren brand is much stronger and we have a higher level of attention than we did two years ago," Brown confirmed.
Source: Read Full Article