Un-lapping software not possible, but change coming | F1 News by PlanetF1
Despite Sebastian Vettel's calls for un-lapping software in Formula 1, FIA race director Michael Masi says it wouldn't be possible.
At the Emilia Romagna Grand Prix several marshals had a near miss with a group of drivers, including Vettel, on the approach to Acque Minerale as they went about un-lapping themselves after being released by the Safety Car.
Vettel called the situation "embarrassing" and called for software to be introduced to un-lap drivers, rather than them physically needing to do it.
"I think we should probably focus more on the solution," he told reporters at Istanbul Park ahead of the Turkish Grand Prix.
"I think the reason why we are physically un-lapping ourselves is because we can't work out a software which actually just resets us.
"So we have to do the extra lap, which sounds quite embarrassing, but I believe it's the truth. So I guess going forward we would just probably put some effort into a software that the lapped cars are not forced to physically un-lap themselves but you can just reset the lap on the screen and put them in the place that they are. I think that would be the solution.
"Obviously as a consequence in the past you had people trying to catch the field, also in other categories, crashing and that can't be safe under full course yellow to go out and crash.
"Plus, as you've witnessed in Imola, people working on the track trying to do a favour for us, recovering the car that was stranded there, cleaning the track. They work in the contrary to these two things.
"I think we should just focus on the solution which I believe is purely software-related and given that it's 2020 I think it should be possible."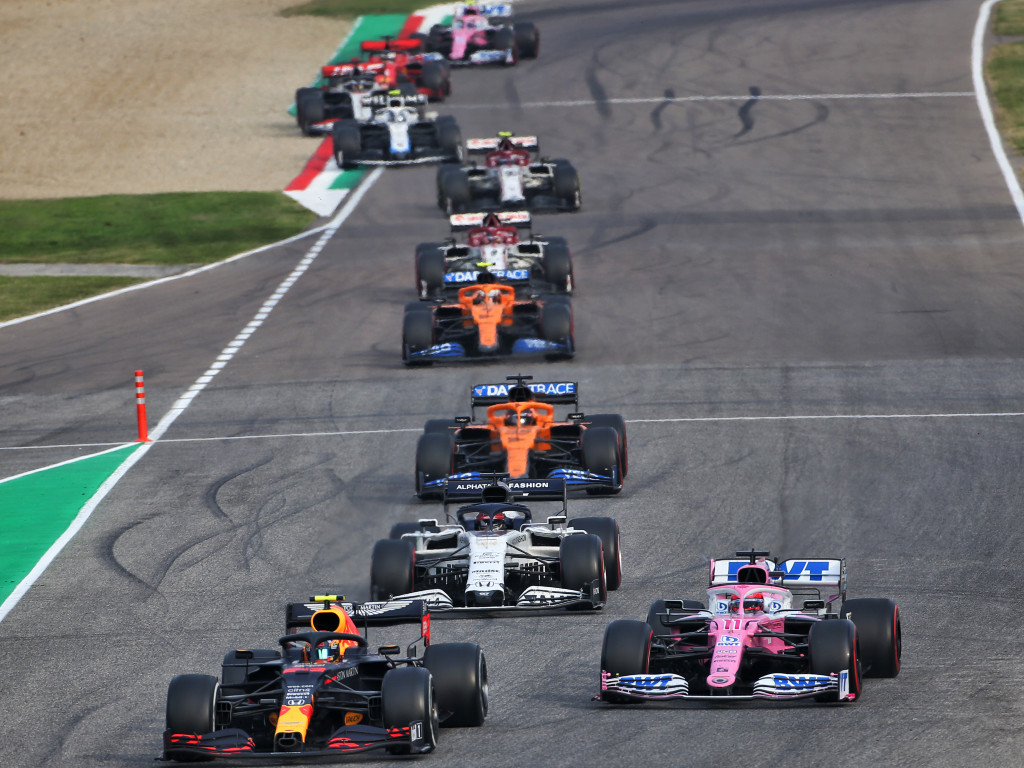 However, Masi says the idea of such software has been visited before, but teams were against it.
"From my understanding, this was something that was looked at many years ago when the regulation was first put in," he is quoted by Motorsportweek.com.
"The discussion at the time, from what I've been advised, is that the teams were not in favour of that.
"Because you're talking about different tyre degradation, different fuel loads, what are the further consequences around that of just doing it as a software change so to speak versus what the sporting downside would be in an overall sense."
But Masi confirmed that changes to the procedures were made after Imola, and further tweaks are planned.
"We reviewed it the following week, the whole process around it," he continued.
"We've made some procedural changes that were discussed with the team managers and the drivers at the respected meetings on Thursday and Friday night [in Turkey], all of which, both groups, were really supportive of.
"For '21 and beyond, it's a topic that's on the Sporting Advisory Committee agenda which is a group representing the FIA, F1 and all of the team managers.
"We'll discuss it overall and see what the positives, negatives and intended consequences are because we've found over the years that anything you do as a knee jerk reaction in a regulatory sense will generally have an unintended consequence.
"That group as a whole collectively will discuss it and make all the procedural changes."
Follow us on Twitter @Planet_F1, like our Facebook page and join us on Instagram!
Source: Read Full Article