Tuscan Grand Prix restart crash 'poor from all involved' | Planet F1
W Series racer Alice Powell believes the crash at the Safety Car restart of the Tuscan Grand Prix was "poor from all involved" – but not leader Valtteri Bottas.
Four cars – those of Kevin Magnussen, Carlos Sainz, Nicholas Latifi and Antonio Giovinazzi – retired after hitting the wall when the drivers towards the rear of the pack accelerated before Bottas had done so upon the restart.
No individual blame was apportioned by the race stewards but 12 drivers received a warning from the FIA.
Powell, who finished third in the inaugural W Series and is a former Asian Formula Renault Series champion, thinks the drivers at the back of the pack had simply hit the throttle too soon, expecting Bottas to bolt before he actually did.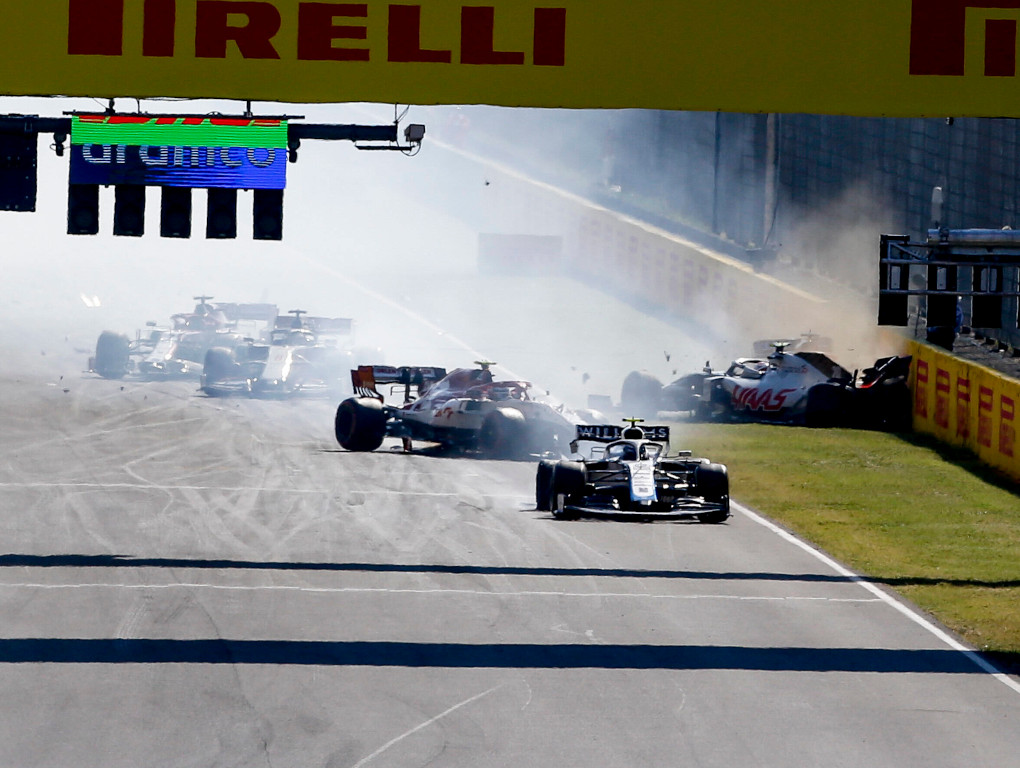 "It was amateur hour further back in the field," said Powell in a column for The Race.
"Bottas had every right to go when he wanted to, and that was always going to be really late because the start/finish straight is a long one at Mugello and you don't want a car towing up to the back of you on the run to Turn 1.
"Bottas backed the pack up but he wasn't erratic in doing so – he kept a constant, steady pace and got a very good restart.
"From back in the pack it would have been difficult to see the front because the cars are running almost nose to tail. The midfield saw the green lights go on and assumed they were running again, but Bottas hadn't yet bolted and so they had to slam on the brakes which caused the horrific pile-up.
"Running back in the pack in a restart situation like that, your eyes are glued forward and you are not worried about what's behind you. It's imperative you get a good restart – particularly at a track like Mugello where overtaking is tricky – because if you can catch someone napping, you can gain a precious place or two.
"It can be difficult to see the leader, so you are only focused on reacting when the car in front goes, as well as potentially glancing at the few cars in front of them, if you can, just in case the driver directly in front of you has poor reactions. You also need to ensure you've got the right revs and are in the right gear to be on the back of them when they do.
"What you can't do is make assumptions or attempt to jump the gun and that's simply what happened in the F1 race.
"It was poor from all involved, but also indicative of the extreme pressure drivers further down the pecking order are under to steal a march, particularly this season when the midfield is so tightly bunched and a point or two could be worth a lot of money at the end of the season."
Source: Read Full Article