'Rich teams may find cap adjustment difficult' | F1 News by PlanetF1
Operating under a budget cap as of this season, Alfa Romeo sports director Beat Zehnder believes F1's "rich teams" may struggle to adjust but that it will only be felt in 2023 at the earliest.
Although last year Formula 1 opted to delay the introduction of a new aerodynamic package until 2022, the sport's bosses agreed that the proposed budget cap would still come into effect.
That means this season the teams can only spend $145 million, which will drop to $140 million for 2022 and $135 million for 2023-2025.
The point of the budget cap is to hopefully help level the playing field, narrowing the gap between the have and the have-nots.
However, Zehnder says it is going to take a few years before the effects of the cap are felt on the grid.
Asked by Auto Motor und Sport if it will 'benefit' the smaller teams, he said: "Yes, but not for 2022.
"We are very efficient. If I look at and compare the employee list of all teams, then we have always had very few employees on the racetrack.
"However, the benefit will only be felt in 2023 and 2024.
"The big teams won't fire their 300 to 400 people overnight. They will use the transition phase to develop the new cars for 2022 with more resources and personnel.
"The rich teams have always had an advantage when the regulations were changed.
"With this processes, however, it can be that the large teams will find it more difficult in the adjustment phase than the teams that do not have to change anything."
Last year Mercedes spent $484 million to win the World title with only Alfa Romeo, AlphaTauri and Williams spending less than $145 million.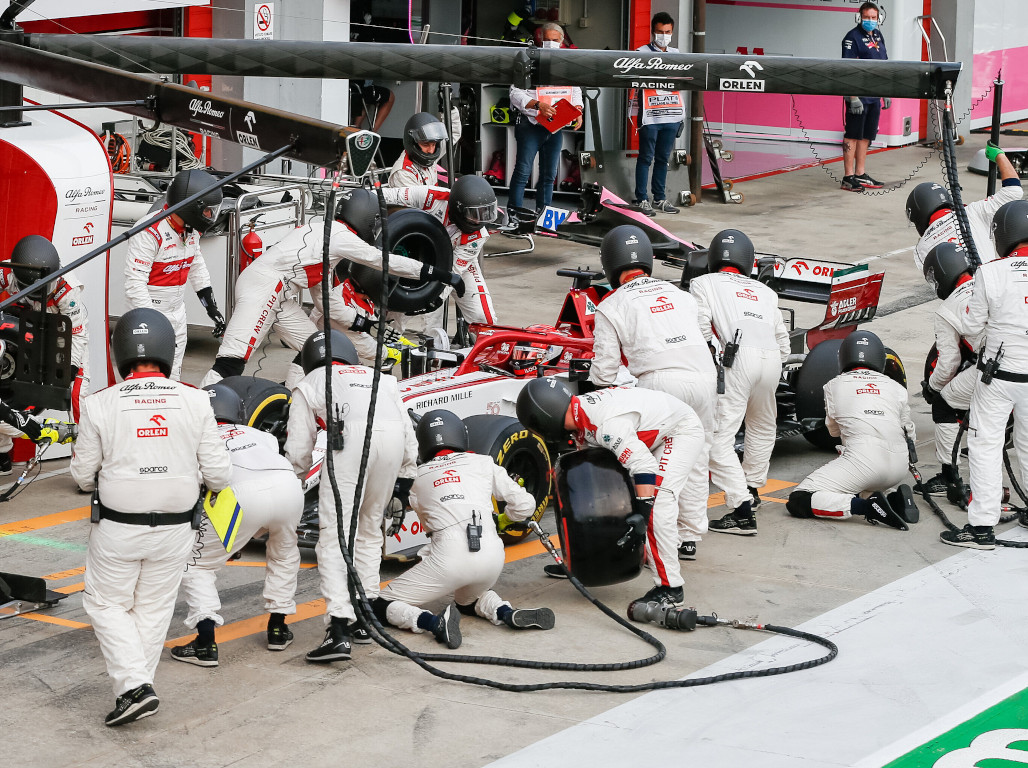 Driver and team face coverings are available now on the official Formula 1 store!
Zehnder also weighed in on the 2021 calendar.
Already the Australian Grand Prix, which was scheduled to start the season, has been pushed back to the end of the year while the Chinese and Vietnam races have been cancelled.
He reckons there will be more changes to come.
"What we do know is Melbourne has been postponed," he said. "That China and Vietnam are cancelled.
"I personally believe that we have to take the season step by step after the start in Bahrain. As things stand today, we could go to Imola. But I cannot imagine that the government in England will let us have a grand prix with the current infection situation.
"As of today, we probably couldn't go to the Nürburgring either. The whole situation is very volatile.
"The vaccination will work at some point, but it doesn't happen as quickly as we all hoped it would. I think that will only help us in the second half of the season.
"At the moment I don't see that we can drive on temporary tracks, even if Monte Carlo has assured that they want to run the race."
Source: Read Full Article