Qatar motorsport chief Amro Al-Hamad expect 'a lot of overtaking'
Formula 1's first visit to the Losail circuit should include a "lot of overtaking", according to Qatar motorsport chief Amro Al-Hamad.
Formula 1 steps into the unknown for this weekend's Qatar Grand Prix with the circus making its first visit to Doha.
While there have been conflicting reports about what the teams can expect, the one thing everyone agrees on is that it will be hot.
The ambient temperature on all three days will reach 30C, which means the track temperature could be as high of 50C.
It is thought a high downforce set-up will be the way to go given the technical nature of the track's second sector, leading to concerns about overtaking.
However, Qatari motorsport chief Al-Hamad says he expects an abundance of passes.
"Nobody has any data here, nobody drove here before, so that will add a lot," Al-Hamad told Motorsport.com.
"Every single minute in practice will make a difference because they still don't know what type of set-up they need for all their chassis.
"The strategy will be completely different when it comes to tyre wear because it's a very fast track, or a flowing track with a couple of opportunities for overtaking.
"I know from a competitive driver point of view there is a lot of overtaking that will be done – against all of the speculation that has been spread that this is a straight-line kind of circuit, which it's not.
"It's very technical. It needs a lot of downforce. There are a lot of strategies that will be involved with tyre wear here as well."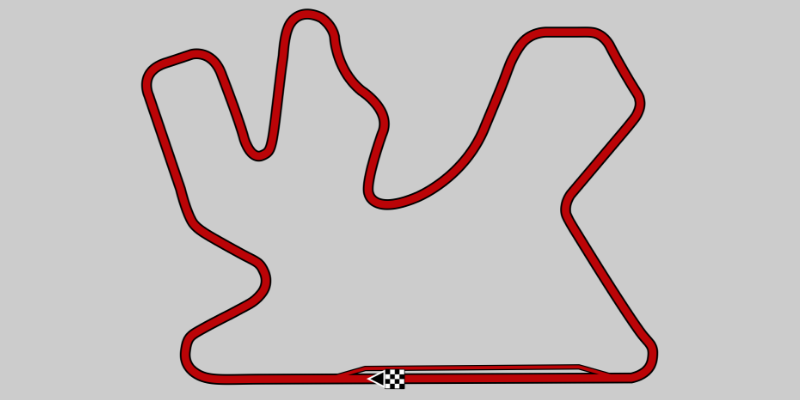 Featuring mainly a mix of medium and slow-speed corners, the circuit's Turn 1 could be the best place for overtaking.
Following a hot track walk on Thursday, Auto Motor und Sport's Andreas Haupt reported "Mercedes started with lap times around 1min 20sec in the sim and came out with 1.16.
"But there are bigger varieties this time from team to team because it's a new track with little data."
Al-Hamad is confident the changes made to the circuit to ensure it is up to Formula 1's standards, especially in terms of safety, have all been met.
"It was mainly barriers, the TecPros, the locations of the TecPros and so on," Al-Hamad said. "That was mainly it. A minor change was the position of the pit entry, which has been changed. It was at the beginning of Turn 16 and now it's a little bit behind Turn 15.
"For safety purposes, it's more suitable for motorbikes, and now we made it even safer for the use of Formula 1 or any other big calibre motorsport championship we might host, or I should say will host at Losail International Circuit."
Friday's first practice gets under way at 1:30pm local time, 10:30am UK time.
Source: Read Full Article