'No better place' for Fernando Alonso in Formula 1 than Alpine
Renault CEO Luca de Meo believes that Alpine are the best team for Fernando Alonso at this stage of his Formula 1 career.
Alonso returned to the French team ahead of the 2021 season, marking a reunion of the partnership which had taken Alonso to the Drivers' Championship in 2005 and 2006.
After two seasons away from the series, Alonso came back to Formula 1 with ambitions of a third title, hoping that 2021, which included a podium in Qatar, will have served as the perfect campaign of preparation for a battle at the top come 2022.
Alonso says he plans to stay in Formula 1 for a few more seasons at least, but if Alpine do not deliver a challenger which can claim victories in 2022, then it raises doubts over whether Alonso will extend his deal for the 2023 campaign.
However, de Meo sees an extremely motivated Alonso, as well as a driver-team partnership which is the most effective on the grid for both parties.
Asked by Marca how Alonso will be convinced to stay for 2023, de Meo said: "With 'The Plan' first, and then he has to find the motivation.
"I honestly see him hyper motivated, because Renault is also his family. There is something special for him, it's not just any team, it's an environment where we give him the role he deserves.
"I don't think there is a better place for him to be, and we will always help him before and after F1."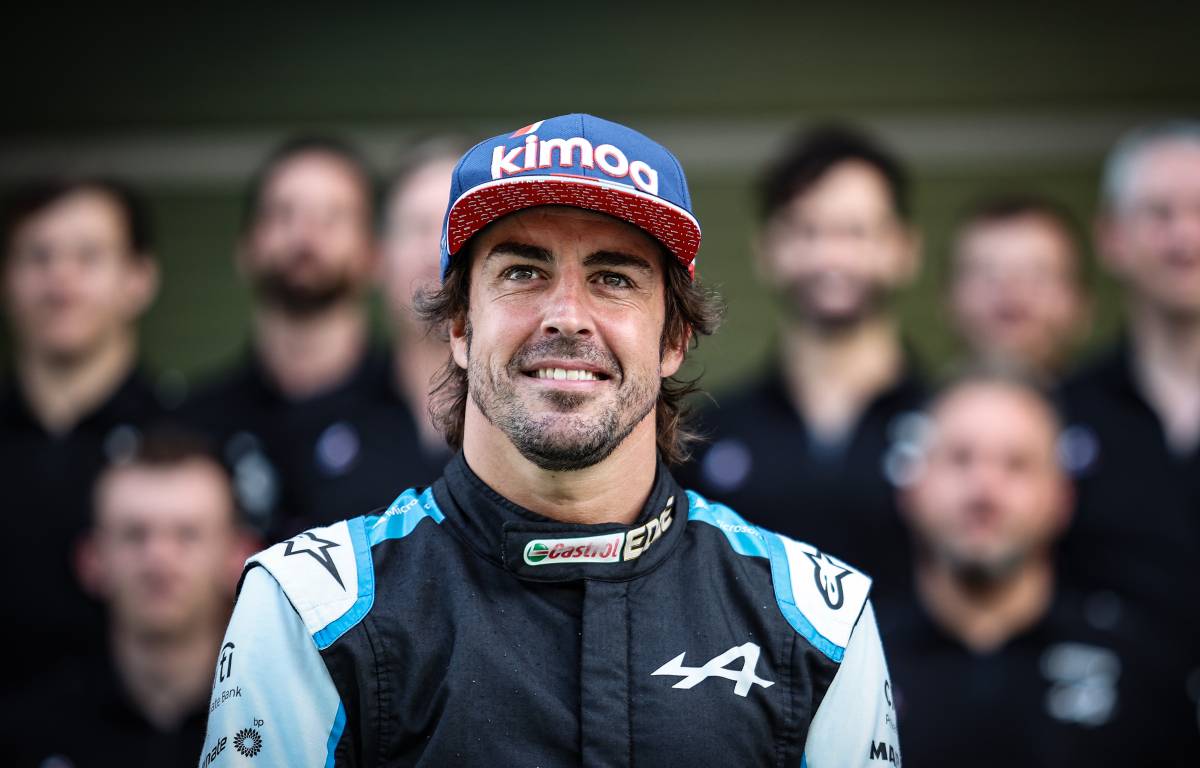 Of course, Alonso is recognised as one of Formula 1's greatest ever drivers, with his name carrying great weight in the sport.
But while de Meo believes that Alonso is on "another level", the team's focus is on winning, not using Alonso's star power for marketing.
"He is one of the most famous drivers, he has one of the biggest followings, he has an impact in some countries. Fernando has another level, he is one of the legends of the sport, he is known all over the world," said de Meo.
"This is also a positive effect, but in F1 we are not here for marketing, we are here to win."
Alpine scored points in 19 of the 22 races in 2021, generating a very healthy atmosphere throughout the team, which crucially extended to Alonso and his team-mate Esteban Ocon.
Despite regularly not having the fastest car of the midfield, Alpine believed they excelled in race management, a key reason why they were able to secure P5 in the Constructors' Championship.
Now, de Meo says the team look ahead to 2022 with optimism as a tight-knit unit.
"What I like most is that we have scored points in 19 of the GPs, which means it's not an accident that we are fifth," he said.
"Maybe we've lacked more podiums, or things like that, but scoring points every time means we're in the game.
"Now we are looking to 2022, with a more consolidated team, with two drivers who know each other well, who get on well, and we have pushed hard to create complicity between them, so that we are a team, because in the end we win together and we lose together.
"I don't like the internal rivalry, the way of running a team where one is against the other, that's poison, that's not the spirit of Alpine."
And Alonso played a big part in that, after de Meo asked him to act as a 'godfather' for the team, using his experience to take Alpine in the right direction on and off the track.
"I remember the first time I had the opportunity to talk to Fernando, it was the summer of 2020, and I just told him that I was happy that 'you are with us, to continue the tradition you are coming back home, but the only thing I ask of you is to be a little bit the godfather of the whole team'," de Meo explained.
"'You have experience, you are demanding, you have to be the one who is going to take us upwards'.
"And honestly that's what he has done, and even better than I could have imagined. I am very, very happy with what he has done. He is never happy, because he wants to do his job well, that's the way he is, but we are very happy. And also with the relationship he has built with the whole team, the technicians, engineers, mechanics and Ocon."
Source: Read Full Article