New Ferrari engine coming 'very soon' says Binotto
Mattia Binotto says Ferrari's upgraded engine will be available "very soon" but the Scuderia team boss can't say exactly when.
Reports about Ferrari's upgraded engine, believed to be worth between '10-15hp', have been doing the rounds for the past few months.
But to date the engine has yet to be given the green light.
While it was thought that Ferrari would push for it to be ready for their home race, the Italian Grand Prix, that didn't happen with talk about it then making its debut at the Turkish Grand Prix.
Even that, though, is uncertain according to Binotto.
He explained: "We are working very hard to have them ready as soon as possible.
"It's a change in technology on the hybrid side.
"In order to introduce them, we need as first to transport the materials and, being dangerous materials, we need full homologations and certification for it, so it's not only a matter of developing the hybrid system on the dynos and to somehow prove the reliability but there are a lot of aspects that need to be addressed to have them available on track.
"At the moment, there is not a race that is decided.
"It will be as soon as possible because we believe that running it as much as we can this season will be of interest for next season. Hopefully it will be in the next races, and very soon."
Next season is what it is all about for Ferrari.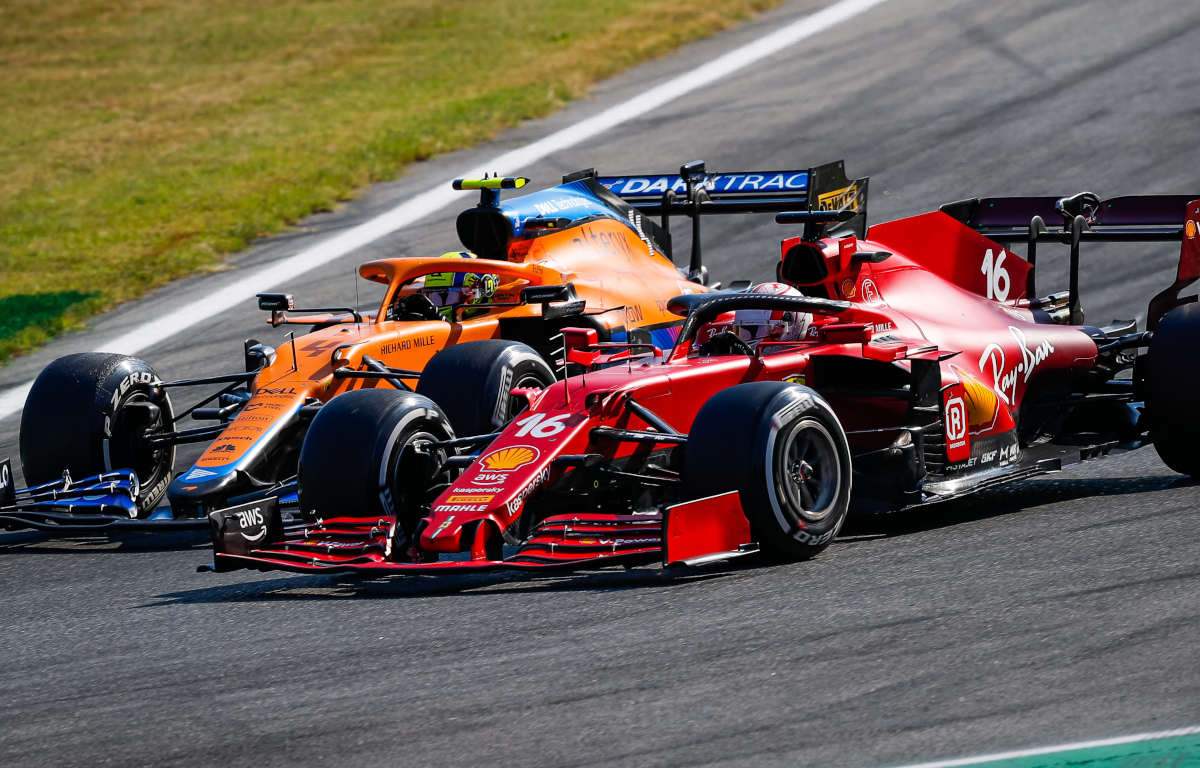 Kit yourself out in Ferrari colours via the official Formula 1 store
Although this year's championship has seen a marked improvement from the Italian stable, the team battling McLaren for third place in the Constructors' Championship, the results are by no means what Ferrari or its tifosi want.
Next year's all-new cars provide an opportunity for all the teams on the grid to either get it very right, or very wrong.
Binotto is of course hoping for the former and that Ferrari have a power unit that will allow their all-new car to compete for the 2022 titles.
"For us it was important in the view of 2022 because whatever we bring as an upgrade will be somehow useful in terms of experience for next year," he added. "It will be by the end of the season, it is not coming so soon, it is not for the next two, three races.
"But certainly significant upgrades on the hybrid side, we somehow setting a new technology for us for the future."
Can Ferrari strike back at Sochi in fight for P3?
Source: Read Full Article