Michael Masi: F1 to review formation lap radio limits
F1 race director Michael Masi says changes to the radio communication limits during a formation lap are up for discussion after Haas fell foul of the rule in Hungary.
Haas driver Kevin Magnussen went from ninth to tenth in the official Hungarian Grand Prix classification after he was hit with a 10-second penalty for receiving instructions on the formation lap.
The driver was set to start the race on wet tyres only for Haas to call him in to swap to slicks.
That decision elevated Haas into the top ten, helping Magnussen to his first point of the championship.
However, teams are not permitted to provide information or make changes which helps their racer drive the car during a formation lap, so giving such a command to change tyres before the race had started, rather than during the event, is considered against the rules.
Magnussen questioned the reasoning behind the regulation.
"Certainly it feels like these rules weren't made to stop what we did in the race," said the Dane.
"I think they were meant to stop us fiddling around with clutch settings and race start procedures to try and make the race starts more random. I don't think they were meant to stop strategic calls before the race. But it is what it is."
He added: "Maybe they need to look at it for that, for strategic calls, because I think if we aren't allowed to do that, that is going to take away from the show.
"It is exciting when you have these conditions that are right on the crossover and you can see these strategic calls.
"It would be good if they could allow that clearly in the rules. I don't think it was 100 percent clear but it is what it is."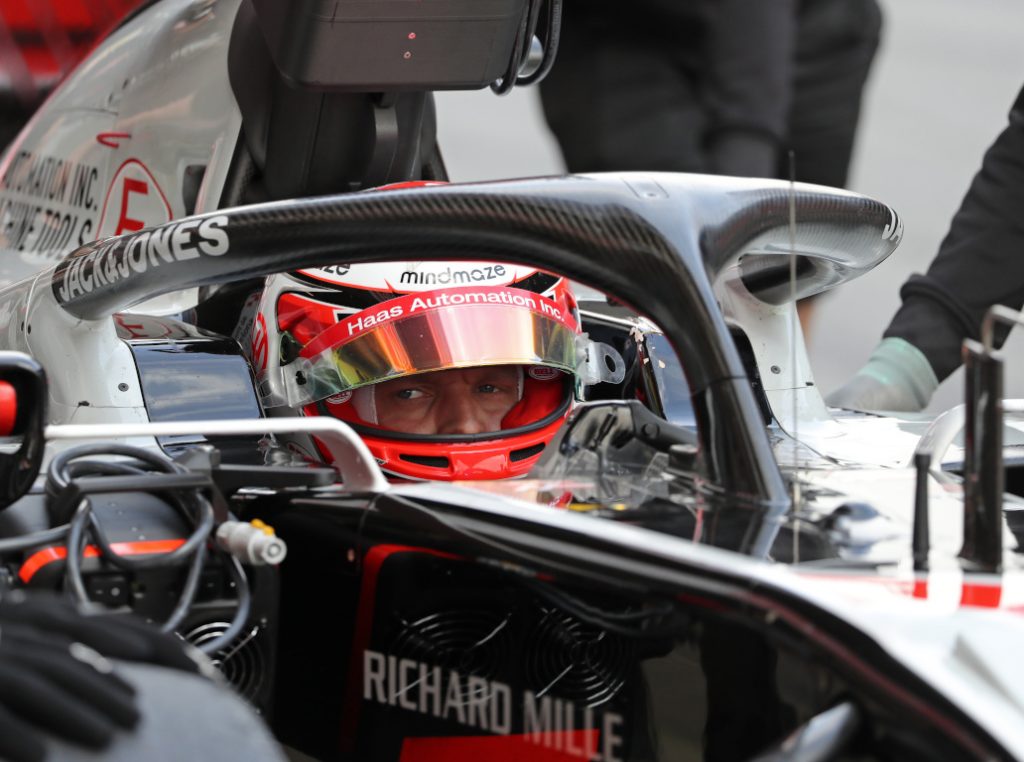 Masi says the rule is up for review.
"We will discuss, as we do with all parts of the regulations, anything that needs to be updated, revised, renewed from time to time," he told Autosport.
"The technical directive to which that relates is not different to any other regulation that may need to be considered reviewed or reviewed and the status quo stays.
"That process lets call it is already underway and we're working with all of the teams, not just individuals."
He added: "It was not a request from the teams, it was actually the FIA proactively suggesting that it is something that we collectively review, and understanding the background to it and how it came about, so it will be discussed at all levels of the decision-making process.
"If there are any changes that are deemed necessary, then they will be made."
Source: Read Full Article