Mercedes boss Toto Wolff would be 'dead in the Maldives' without Formula 1
Toto Wolff firmly shut down any suggestion that he could call time on Formula 1 and walk away from the struggling Mercedes team.
The Silver Arrows established themselves as the most dominant force Formula 1 had seen with seven Drivers' Championships in the last eight seasons, while the team are on a run of eight Constructors' titles in succession.
But the introduction of sweeping regulation changes for 2022 has brought about an end, at least for now, to Mercedes' trophy-hoarding ways.
Rather than contending for wins and titles, Mercedes in the opening four rounds have found themselves unable to challenge Red Bull and Ferrari out at the front.
Questions surrounding the future of team principal and part-owner Wolff, who has been with the team since 2013, are far from new, with Wolff speaking before of not wanting to outstay his welcome and see a decline in himself and the team.
But despite signs that this process is now underway, Wolff is instead determined to stay and fight for a Mercedes resurgence.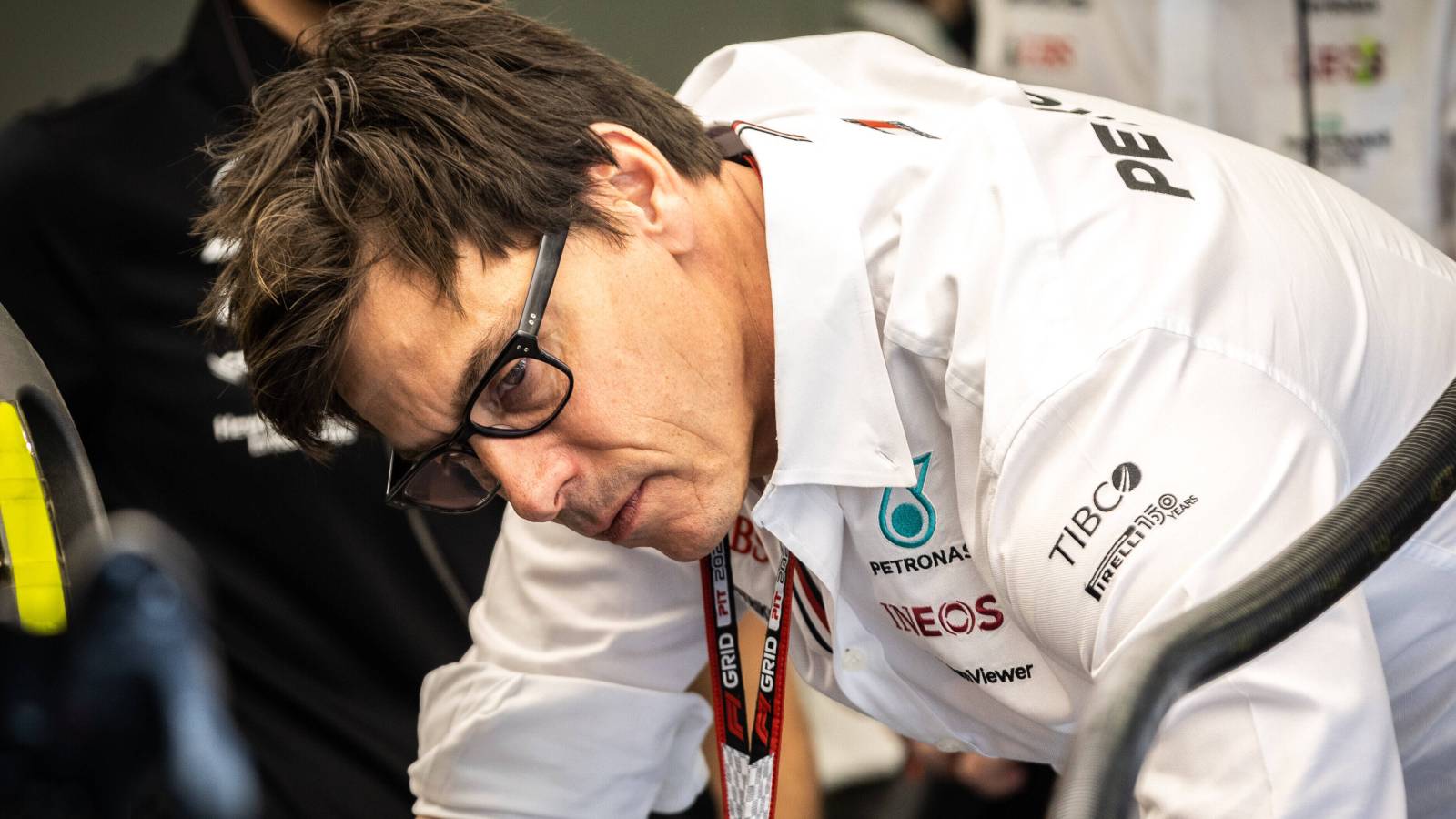 "The problem is that I'm dead in the Maldives without what I'm doing here," he said, quoted by Motorsport.com.
"The activity in the team, developing the team, is what I really enjoy.
"Formula 1 is booming. On the revenue side, things are going very well and this is what I actually want to do all my life.
"In that respect, the question hasn't arisen until now to say: that's it.
"It would be like a project manager or an employee saying: 'I've done this now, I'll go out with the best record and that's it.' But it doesn't stop with me. It's going on."
Although Wolff admits that Mercedes are right now learning a tough lesson after they "really got it wrong" with the 2022 regulations, he says the team are humble relating to their position and he is confident that the situation can be turned around.
Asked if a loss of ability at Mercedes was to blame, Wolff responded: "My spontaneous answer would be: you can't unlearn it. But then the track teaches us something else.
"It's also about always staying humble, and that's what we are, and saying: 'Sh*t, we really got it wrong.' You have to accept that now.
"Where did we go wrong? In my time, we did eight out of eight strikes and now we've really gone wrong. It's not like we're just three-tenths off.
"But in terms of our personality development, and the values in our team, as bad as it feels, this is an important development. There is no one who is infallible. We're seeing that right now. But the team is capable of turning things around."
Source: Read Full Article