Max, Leclerc have speed, just not Hamilton's mental game | F1 News by PlanetF1
Lewis Hamilton showed why he is one of the GOATs in Turkey, and does Valtteri Bottas deserve a little more respect?
As the dust settles on a throughly entertaining Turkish Grand Prix, PlanetF1 has picked out some of your reaction to a historic day in Formula 1.
Rubber royalty
I mean, seriously? #LH44 #F1 pic.twitter.com/4YI6Exehz0
— Mark Gallagher (@_markgallagher) November 15, 2020
Oxyuris: Perez and Hamilton showed their experience, and tyre management is way ahead of most others on the grid today. Neither Albon nor Stroll seem to understand what happened.
Robertingersoll: Stroll did not want the tyres changed. They did it anyway and ruined his race. At the very least he could have finished in the top five.
Hamilton proves it is not 'just the car'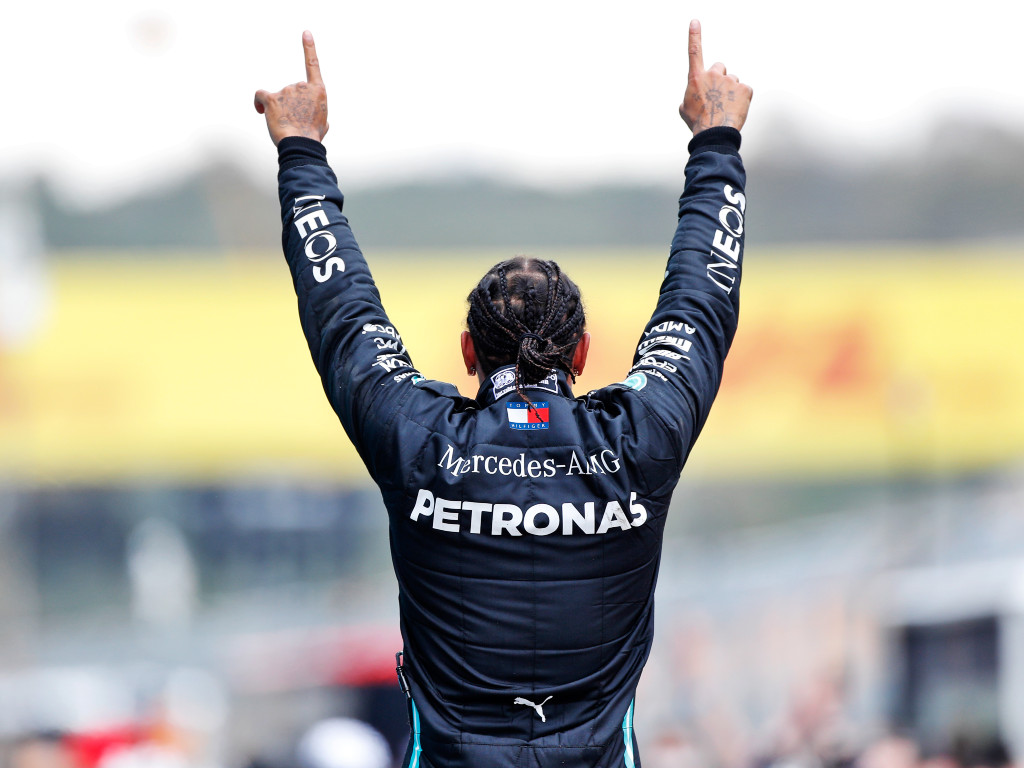 David Winder: Starting sixth, being a pit stop behind, slowly coming through to first, lapping his teammate, winning by almost 30 seconds, over-ruling the team on pit stops and a slippy, wet race. Don't EVER tell me it's 'just the car' again! You don't get to say that any more.
Glyn Ruck: Seven times World Champion ~ an inspiration. Congratulations to Lewis and Toto for creating the environment and the entire Mercedes AMG Petronas F1 Team, Track, Brackley & Brixworth, including the Hamilton family and especially Anthony.
Wonderful to see a rare display of emotion from Toto. This meant a lot to both he and Lewis.
A mistake-free race showed Lewis' class as a driver in adverse conditions.
I salute you all.
Michael Amechi: Can anyone tell me Hamilton is not only the best driver ever?
In his first year 2007, he was one point away from winning the WDC while beating his two-time champion teammate Alonso. Alonso never wins another WDC', but goes on to prove himself one of the best of his generation and top ten of all time. That's how good Hamilton was in his rookie year.
Hamilton then wins the WDC in only his second year of F1, proceeding to win races and poles in every year of his career at McLaren until he relieves at Mercedes, no less than the greatest driver of all time, Michael Schumacher.
Despite everyone thinking Michael would overshadow Rosberg, Michael had been comprehensively dominated by Rosberg for three years to such a degree that makes any arguments of Michael's demise due to age, unconvincing to say the least.
Hamilton then does what Schumacher could not achieve, delivering Mercedes their first WDC since Fangio in 1955. In the following years Hamilton would not only dominate the guy who dominated the great Schumacher but would also, in an inferior car for two years, best Vettel a 4XWDC driving for Ferrari.
With Vettel in his rearview mirror, Hamilton then guided Mercedes to becoming the most successful team of all time and himself Hamilton, the most successful driver that ever raced in F1.
And Hamilton is not done yet!
Edward Jones: I'm a Verstappen and Norris fan. But this is what I have to say:
Yes, Mercedes have been dominant in this era, and yes, Max, Leclerc or Ricciardo can give Hamilton a run for his money in a Mercedes but I must admit, Hamilton is the greatest driver ever, he was nowhere all weekend and even until lap 35 of that race but his grasp for strategy and tyres is just insane.
Hamilton is what I hope Max will be one day; patient, calm and quick in the wet.
Verstappen and Leclerc have the speed and talent, but their mental game is not yet there. Max could've won that race if he had been patient with Perez same with Albon. Leclerc threw the podium away at the last corner.
I've made a name bashing Lewis for having the best car that wasn't the case this weekend. Red Bull were the best car (on wets) Racing Point were the best car (on Inters). Hamilton qualified 9th, but his tyre management and strategy won him this race.
Congratulations Lewis Hamilton, this was probably the best drive of your career, and you do deserve title number seven.
Red Bull and Racing Point went wrong on strategy for Albon and Stroll. Getting tyres up to temperature inside the race was almost impossible. Hamilton, I finally accept that you are the GOAT.
Jack Cook: If there were any doubters out there about Lewis being the greatest of all time, surely today he proved beyond any doubt that he is.
A masterclass drive in poor conditions and without the best car over this weekend.
It was a pleasure to watch.
Bottas deserves a little respect
Congratulations @LewisHamilton for your 7th @F1 title ??#VB77 #LH44 #F1 #TurkishGP @MercedesAMGF1 @F1 pic.twitter.com/zSk5jpGcJT
— Valtteri Bottas (@ValtteriBottas) November 15, 2020
GoMcLaren: I feel for Bottas. It's never easy being Hamilton's teammate.
Bottas has shown he can perform exceptionally well but hasn't been able to do it on a consistent basis.
People are criticizing him for being deluded, maybe he is, but he has the right to believe in himself and try again. Not to mention, he has also contributed to the Constructor titles, and he deserves respect for that.
Jordan: So next year it will be Bottas mark three it's about time he started to bring his A-game in the race he is closer to Hamilton in qualifying, but in the race, he is miles behind and needs to work on his tyre management. I fear though it will be another title in the bag for Hamilton.
BackStreetHero: He's a warrior, a kinda 'never give in fella', he's cool and interesting. However, merely a tiny show of humbleness towards his teammate wouldn't go amiss.
Even if it's for the cameras. It's common courtesy. It is sport.
Source: Read Full Article