'Lost' Alain Prost can relate to Fernando Alonso's tricky F1 return
Four-time World Champion Alain Prost says Fernando Alonso still needs more time to get fully up to speed in his Alpine, adding he's "not surprised" that he's not up to pace yet.
The Spaniard finished in a season-high of P6 last time out in Azerbaijan, jumping up four places in the two-lap sprint to the finish upon the restart after the race's red flag, signalling that he may be returning to a place closer to his capabilities.
Alonso has dismissed claims that he is struggling behind the wheel of his car, but Prost – now a non-executive director at Alpine – feels there is still more to come from the 2005 and 2006 World Champion after his two-year absence from F1 – with a lot of factors in play for him to get used to again.
"I'm not surprised that he needs to have time," Prost said on the F1 Nation Podcast. "It takes time. The simulator is good, but it's more inside the car [where you need to get comfortable].
"And the physical condition, what we call more the physiology, the stomach, the whole body, the vision, the head – and don't forget he had also the bike accident so you don't know the effect that could have, so I was a little bit worried.
"He's getting better and better, but still not completely at the top in my opinion. He knows that and we expect that [he'll perform better at] the French Grand Prix, where it's a different track, a wider circuit he knows well.
"So we'll see, but I'm not surprised that it takes a little bit of time."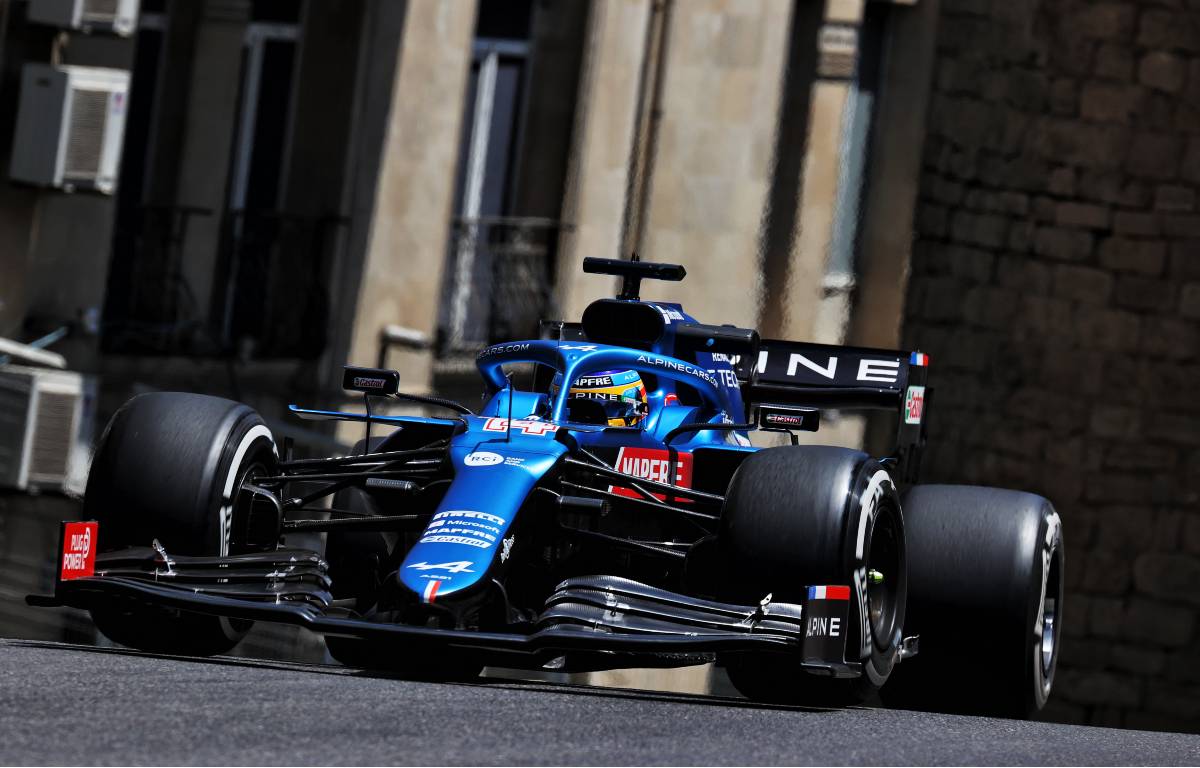 Check out all the latest Fernando Alonso merchandise on the official Formula 1 store
Prost himself took a sabbatical from Formula 1 after leaving Ferrari, subsequently returning with Williams and going on to win his fourth World Championship in 1993 before retiring for good.
This puts the Frenchman in a unique position to empathise with Alonso, admitting that getting back into a Formula 1 car was a shock to the system – regardless of how fit and prepared he was at the time.
"When I came back in Portugal, I asked myself why I came back!" said Prost. "That was a shock physically, mentally.
"I was really, really fit… unbelievably fit – I had 5% [fat] on my body. But when I came in September with a really fit condition to [test] the Formula 1 [car], I felt completely lost.
"That means that everything you do outside [the car] is important, but it's not as important as all the work inside Formula 1, all the muscles that you're training, they are different muscles, all the physiology, the vision and everything, you cannot train that outside."
Follow us on Twitter @Planet_F1, like our Facebook page and join us on Instagram!
Source: Read Full Article