'Lewis Hamilton knows you've got to fight fire with fire' vs Max Verstappen
Martin Brundle has said Lewis Hamilton knows he has to "fight fire with fire" against the "aggressive" defensive driving of Max Verstappen.
The two title rivals have had several scrapes this season, but the two key flashpoints came at Silverstone and Monza when they collided while racing wheel-to-wheel and jostling for position.
Hamilton had previously yielded to the Red Bull driver when he strongly defended his position at the starts of the Spanish and Emilia Romagna Grands Prix earlier in the season, and Brundle believes that the seven-time World Champion knows he cannot give up
"They've got to show each other some fairly robust elbows – they've got to keep it sensible, of course – but we know how aggressive Max is, and Lewis knows that, and Lewis knows you've got to fight fire with fire," Brundle told Sky Sports.
"If we see this again, I won't be at all surprised. We've got two truly great drivers in two very similarly-paced cars, they are going to be sharing the same piece of tarmac again."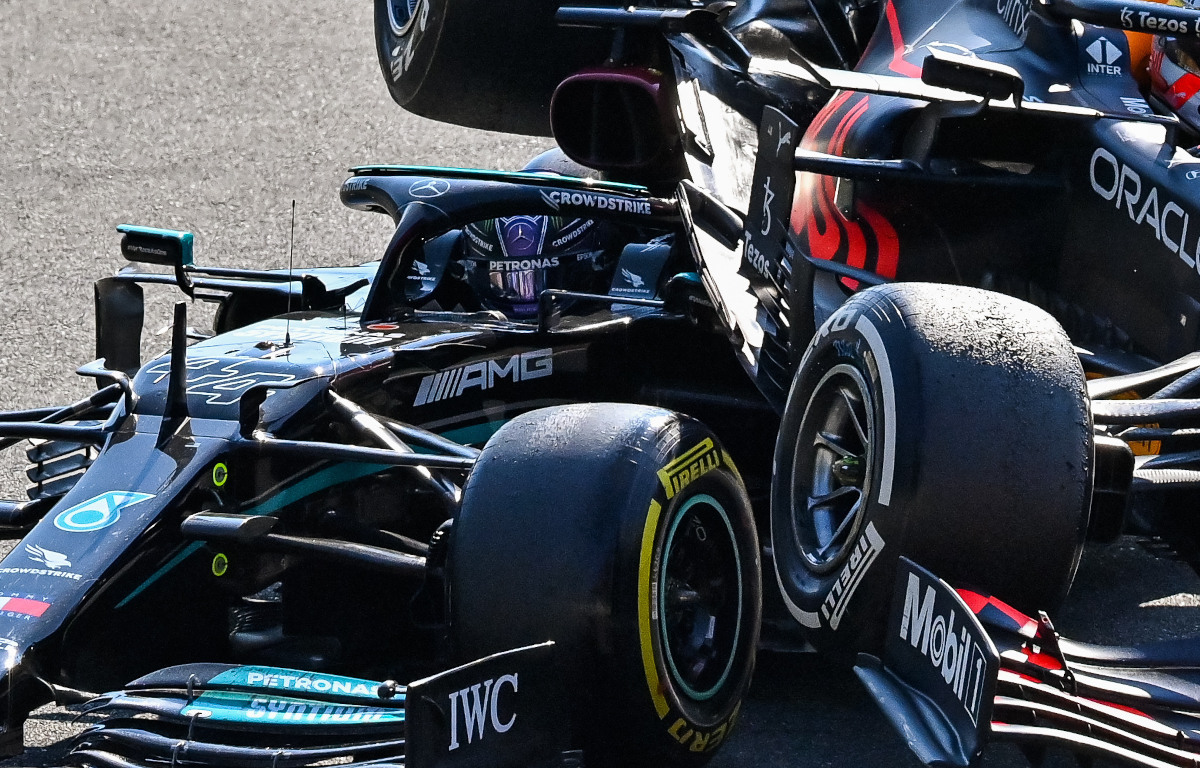 F1 TV are offering PlanetF1 readers 10% off both monthly and annual subscriptions! In order to claim this fantastic discount, click the following link and use the promo code PLANETF10 at checkout!*
*The offer ends at midnight on September 26 and excludes Netherlands
Verstappen had drawn criticism for walking away from the scene of the accident without checking on his rival's wellbeing, and while Brundle doesn't feel there's "a whole lot of love lost" between the World Championship rivals, he agreed with Daniel Ricciardo's assessment that the Dutchman would have known Hamilton was uninjured behind the wheel, and would have helped him if he needed it.
"Finding reverse gear in a Formula 1 car is not the easiest thing to do, and Lewis was trying to reverse out," Brundle explained.
"I think Max recognised that he must be okay, he's put it in reverse and he's trying to get out of the accident.
"I don't think there's a whole lot of love lost between them. Obviously, Max was fairly bruised – literally – about the incident at Silverstone at Copse Corner at very high speed.
"So, I don't think he showed a huge amount of concern, but he quite clearly knew that Lewis was functioning and had found reverse gear and was applying it."
Brundle added that he felt their collision was down to chance, in that they would somehow be on the same piece of asphalt at the same time, given the discrepancies between their pit stop times at Monza.
With that, though, the Sky Sports pundit and commentator does not think this will be the last time the two will meet on track this year.
"Lewis didn't want him to come past, they both knew Max had to finish that move on the track, otherwise the move was off and following there [at Monza] wasn't so easy," he said.
"So all of those circumstances, and the two of them ended up one car on top of the other. Max was driving angry because of his long pit stop and he'd just been put out of position in the race, and I think there was a bit of history there from Imola, from Barcelona, from Silverstone – and Lewis knows he can't yield to Max.
"Max is aggressive. One way or another, they're going to keep meeting in the middle."
Is Russian Grand Prix about damage limitation for Red Bull?
Source: Read Full Article