Lewis Hamilton criticised for 'over-dramatising' crash
Ralf Schumacher has claimed Lewis Hamilton was "over-dramatising" after his crash with Max Verstappen at Monza.
Hamilton was left with thankfully minor injuries to his neck after the Red Bull of Verstappen took off and landed on the Halo of his Mercedes, when the pair clashed wheels at Turns 1 and 2.
The seven-time World Champion admitted that the soreness in his neck had become worse when the adrenaline from the incident wore off, and was seen wearing medical tape to try and ease his discomfort after the race.
As for the former Williams driver, he was pleased to see F1's safety measures doing the job in protecting Hamilton's head – but described it as a "racing accident" in AvD Motor & Sport magazine on SPORT1 and clarified: "Thank God for the Halo – nobody did it on purpose."
Schumacher also wanted to clarify that Hamilton is "unbelievable" as a driver – but caveated that by saying: "But he's only human and these superlatives also change a person. There is very little focus on his faults."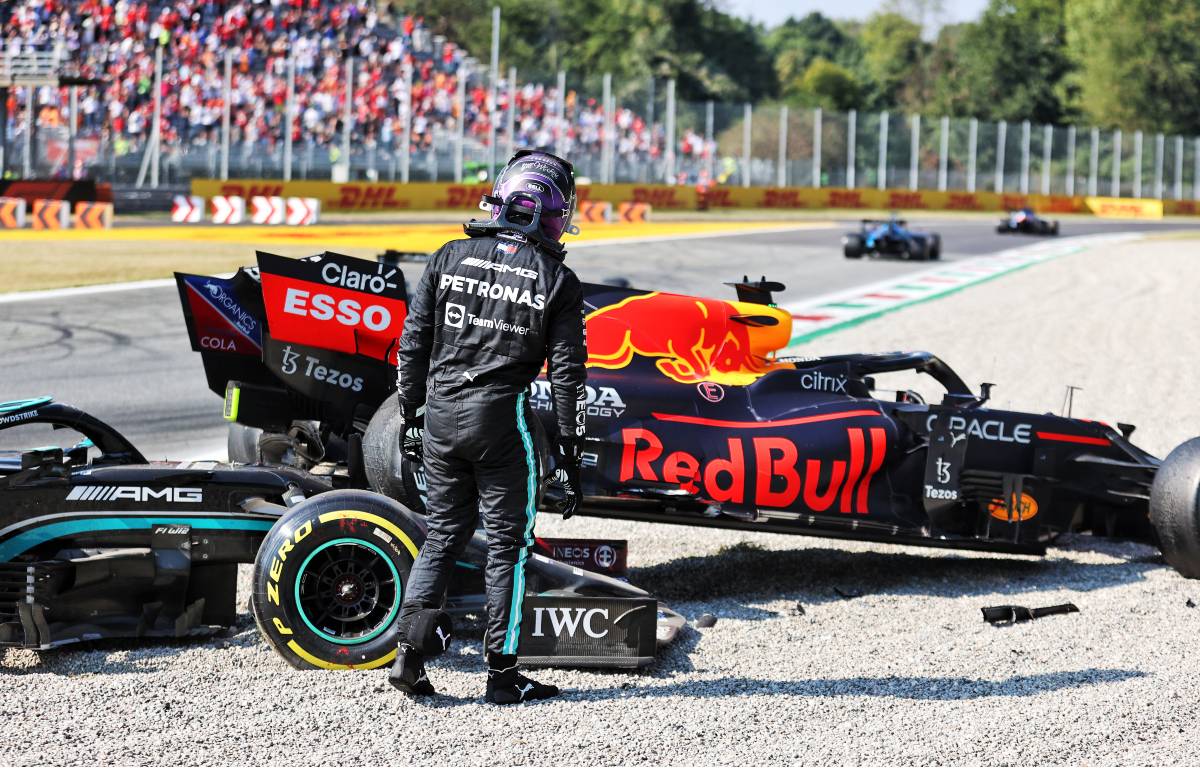 F1 TV are offering PlanetF1 readers 10% off both monthly and annual subscriptions! In order to claim this fantastic discount, click the following link and use the promo code PLANETF10 at checkout!*
*The offer ends at midnight on September 26 and excludes Netherlands
While there was relief at Hamilton's lack of injuries in a crash which could have had far worse consequences – as "science, not luck" prevented the incident potentially being fatal – the Briton was seen on the red carpet at the Met Gala in New York in the aftermath of the race, which led Schumacher to think he was not quite as shaken as he first thought.
"I think Lewis was over-dramatising, given that he flew back to New York the next day as fit as a fiddle," said the German.
"He's a colourful character who dares to do a lot. He gives a lot to Formula 1."
As for the team around Hamilton, Schumacher believes that Mercedes team principal Toto Wolff does not take well to criticism levelled at his driver, and the former Toyota driver adds that he's quick to shut down complaints in Hamilton's direction.
"Whenever criticism is voiced, Toto Wolff immediately comes and says: 'That's no way to talk about a seven-time World Champion'," he said.
Source: Read Full Article