Jenson Buttton expects Max, Checo relationship will stay positive in combat
Jenson Button does not believe Red Bull will have a 2016 Mercedes situation on their hands should this year's title race see Max Verstappen go up against Sergio Perez for the crown.
In 2016 Mercedes went as far as to threaten Lewis Hamilton and Nico Rosberg with a race ban such were the antics between the two team-mates as they battled for the World title.
The two went from boyhood friends to not talking, a rift that has yet to recover.
This season it is said that Red Bull could be the next team in for an intra-team battle for the World title, Verstappen leading the standing with his team-mate Perez just 15 points off the pace after his Monaco win.
It begs the question can they stay friends if it comes down to a team-mate versus team-mate battle.
Button says yes.
Asked if he thought their friendship would continue, he told Sky Sports: "I do.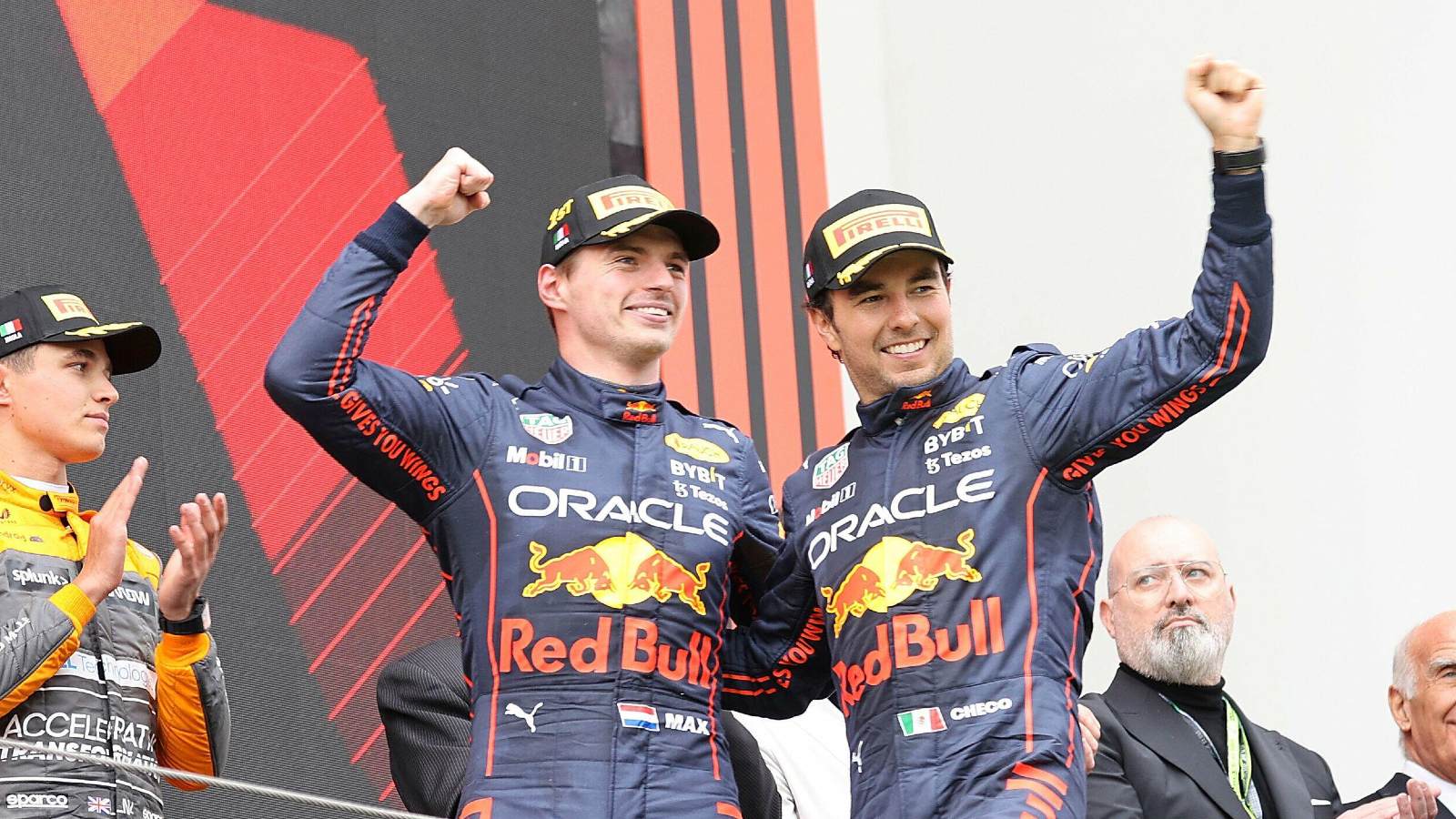 "I think Max is very sure of himself and he knows how talented he is. It was a great weekend for Checo but it needs to be continually happening.
"This is the second race win with Red Bull – you just look at how many Max has had.
"He's still very confident that he can do the job at every single race weekend but with the added confidence of Checo, hopefully, it will bring him a lot closer to Max and we will see them going wheel-to-wheel a bit more."
But while Red Bull team boss Christian Horner insists Perez is as much in the title race as Verstappen in, the Mexican driver was issued team orders at the Spanish Grand Prix where he was told to move on and give Verstappen the race lead.
Perez called that "unfair" but did it anyway.
Asked if Red Bull would let Perez go for the title, Button said: "The team can't choose a favourite driver at this point, they're too close in points, so anything can happen this season.
"It's exciting to see them going wheel-to-wheel and I love that we have that in this Formula 1 season, that it's not just teams getting behind one driver."
Following Perez's Monaco win, the driver and Verstappen were asked if they expected their intra-team rivalry to heat up if they went up against each other for the World title.
Perez said they'd "still be in love" while Verstappen convinced their friendship would not change.
"Why would that change?" said the reigning World Champ.
"We work really well as a team. We always try to optimise the car and work for the team and we can accept when somebody does a good job or does a better job and I think that's very important because that's how you are respectful to each other.
"Yeah, may the best man win at the end, right?"
Source: Read Full Article