Jenson Button's sympathy for Lance Stroll: Deserves F1 seat
Jenson Button reckons Lance Stroll has one of the more difficult jobs in F1 but has risen above the pressure to show he "100 percent" deserves to be in F1.
Stroll entered Formula 1 in 2017, backed by his father Lawrence's millions.
The Canadian was the reigning Formula 3 European Champion when he arrived on the grid, having taken the title in 2016 with Prema to go along with his Toyota Racing Series title and his Italian F4 success.
However, instead of focusing on his triumphs, F1 fans and pundits alike targetted his pay driver status.
That was highlighted in 2019 when he moved across to Racing Point, the team his father bought and promptly gave him a job.
But while Stroll was undone by Sergio Perez in 2019, this year he is tied with his Mexican team-mate in qualifying and has outscored him by 40 points to 32, although Perez did sit out two races.
With Racing Point looking at its 2021 line up and reportedly offering Sebastian Vettel a seat, it is being reported that Perez could lose his place at the team, which hasn't gone done well with some fans.
Button, though, says Stroll deserved to hold onto his race seat.
"I really feel for Lance, because it is not an easy position to be in," Motorsportweek.com reports the 2009 World Champion said during the 'In The Fast Lane' podcast.
"He knows what people think of him – he's the gifted driver that his Dad has basically bought a team for him.
"In one way you can say he's so lucky but I don't think he's lucky at all.
"I feel for the guy, because there's so much pressure put on him, and everyone thinks he is in Formula 1 because of his father.
"But he's achieved – he won everything on the way through to Formula 1, he's put in some fantastic results and drives, in Barcelona he finished fourth, he beat Checo, he did a great job, and he has many times.
"The consistency isn't there, whether he's enjoying it himself or not I don't know, it's very difficult to tell with Lance, but he 100 percent deserves to be in Formula 1.
"Has he had more opportunities than others? Yes, but I think that's put more pressure on him, so fair play to him."
That, though, doesn't mean Button feels Perez should be dropped either.
The Mexican driver has been with the team since 2014, bagging five podiums.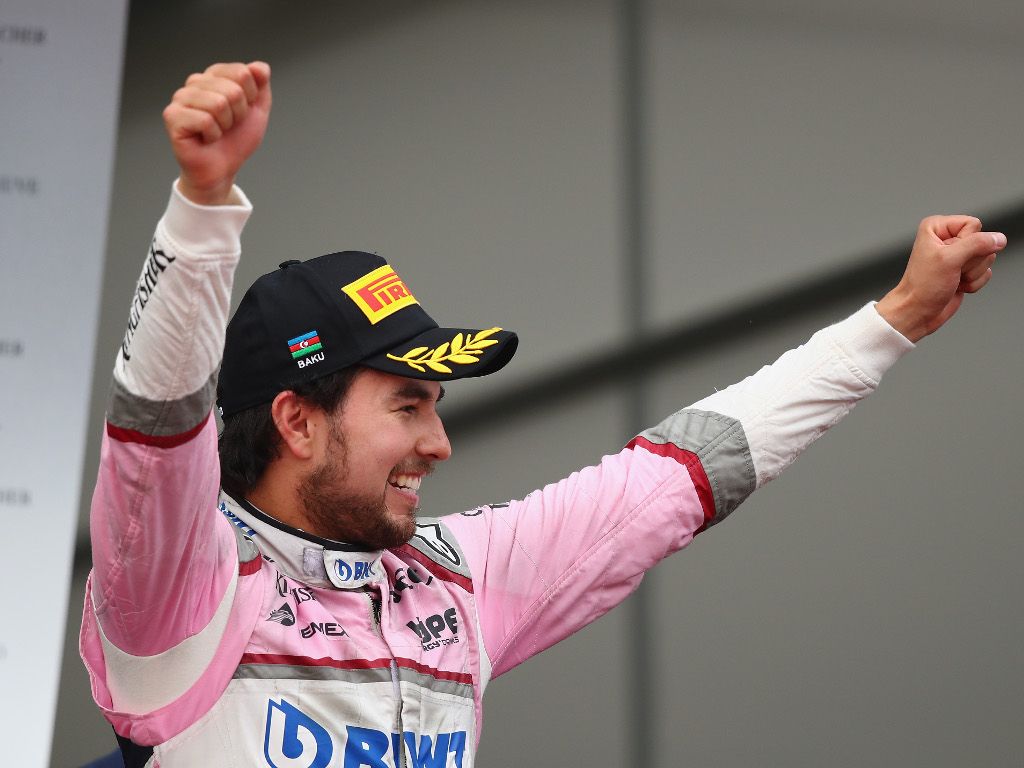 "When we were team-mates [at McLaren] he wasn't the most consistent, some races he would just arrive and Bahrain he was so fast," Button said.
"I don't know if he understood why he was so fast. But other circuits that didn't suit his style really hurt him, like Shanghai, where it is front-limited.
"He had a very unusual driving style that suited some tracks. I don't know if that's still the case but he is extremely quick, a real fighter, he's grown as a driver, he's confident in his ability, he understands the bigger picture, it's a long season.
"We saw that in Austria, a couple of moves people made on him he gave up quite quickly but I think it was the right thing to do. He's thinking about points."
Source: Read Full Article