Hungary 'dramatic' display of when it first clicked for Alpine
Alpine CEO Laurent Rossi said that the Hungarian GP, albeit dramatic, was where Alpine first put everything together in 2021.
It is safe to say that in their first Formula 1 campaign under the Alpine banner, following the rebranding of Renault's works team, Alpine were one of the most inconsistent teams on the grid.
Nonetheless, their points-scoring ability grew increasingly more stable as the rounds progressed.
Fernando Alonso scored points in 15 of 22 races after a tricky start to life back in F1, while Esteban Ocon picked up some key results, including his first Formula 1 victory in Hungary, as well as a P5 in Qatar and P4 at the Saudi Arabian Grand Prix which followed.
Rossi has previously admitted that Alpine were "lost" initially, but steadily they began to grow as a team, both in terms of getting the best from their race operations and the car.
It was then at Round 11 of the season in Hungary where Alpine grabbed the headlines, as Ocon took the chequered flag at the end of a chaotic race, with Alonso claiming P4, having played a vital part by severely slowing Lewis Hamilton's recovery drive, keeping Ocon out of reach.
And while Alpine had not suddenly found a consistent race-winning formula at the Hungaroring, what it did do was show Alpine what they could accomplish when they put all of the pieces of the puzzle together.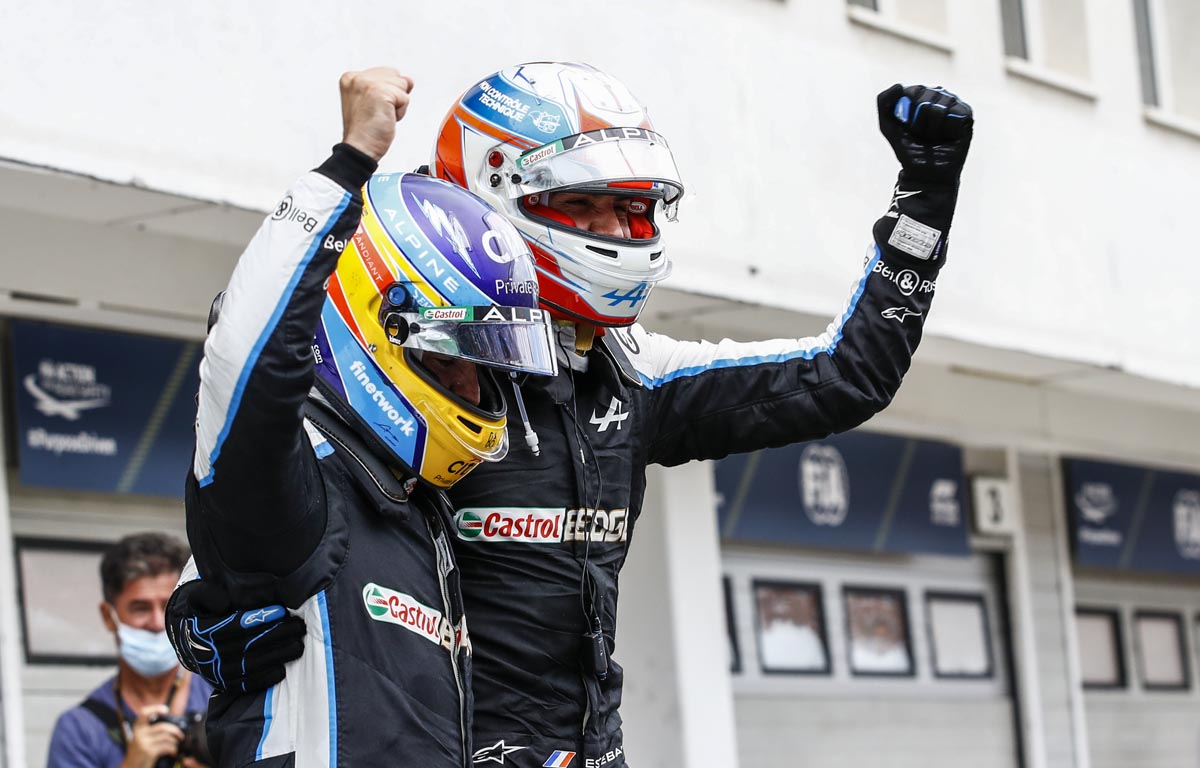 Asked about the fluctuation in Alpine's performances, Rossi told Motorsport.com: "It's probably hard for you to appreciate it from the outside but for us it's actually way more linear than you think, as we went through the season, we understood the car much better.
"The biggest driver of improvements was really the way we operate. First to extract the most out of the drivers and then second as a team between the drivers to even push the boundaries further.
"It took us four or five months to get there but we built constantly, and I think Hungary was a dramatic display of when we get it all together, what it gives.
"It was a bit dramatic, but we saw progress, and then we started being way more predictive in what we would do during the next race. In fact, we knew we could score almost every race more or less a certain amount of points."
AlphaTauri emerged as a late challenger to Alpine's P5 position in the Constructors', though Alpine ultimately securing that spot with a 13-point buffer over the Italian outfit.
It was key then in those stages for Alpine to know where they were strong, and where they would struggle if they were to have any hope of keeping AlphaTauri behind.
The United States Grand Prix was a particular concern, with Alpine aware that they struggled on low-grip tarmac. The team suffered a double-DNF there anyway after a rear-wing failure for Alonso, while Ocon retired with a mechanical issue having earlier made contact with Antonio Giovinazzi on the opening lap.
"We knew Austin would be extremely difficult," said Rossi.
"Everyone was like: 'Oh, maybe it's the end of Alpine and AlphaTauri is going to catch up'.
"We were not sure we would manage to resist AlphaTauri, but we were sure which races would benefit us.
"On tarmac where the traction is a problem, we struggled finding a balance. In Austin you have bumps all the time, there's no traction. We had to work on the traction and when we did that we didn't work on the rest.
"From the outside it looked erratic, but we knew where the car operated well."
Alpine would then, to Rossi's point, collect 25 points in Qatar and 12 in Saudi Arabia, quelling the AlphaTauri threat.
Source: Read Full Article