From Ginther to Senna to Gasly, the 14 Drivers Who Won in F1 with Honda Power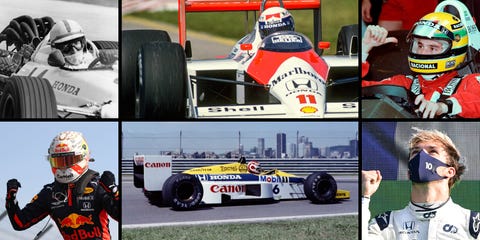 Honda recently announced that it will be making an exit from Formula 1 following the 2021 season. For Honda, it's been quite the high-speed, high-powered ride.
Honda lays claim to 77 victories and a share of six F1 Constructors' Championships. The engine manufacturer was the juice behind Williams' championships in 1986 and 1987, as well as McLaren's back-to-back-to-back-to-back (that's four straight, sports fans) championships from 1988 through 1991.
On our list, we give Honda four more victories for a stretch between 1993 and 1999. Those years, Honda was officially out of the sport. However, they did make engines available to a few independent customers.
While the final chapter has yet to be written, here's a look back at some great drivers and rides that will forever be a part of Honda's legacy in Formula 1: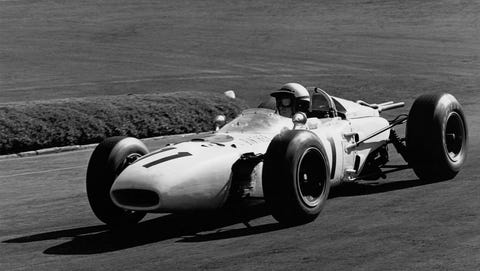 American Richie Ginther from Hollywood, Calif., started 52 Formula 1 races in an F1 career that spanned from 1960-67. His lone win came at Mexico City in 1965. It was also Honda's first in F1, coming just one year after the manufacturer entered the series with the backing of company founder Soichiro Honda. Ginther's machine was a Honda RA272 that featured a 48-valve V12 water-cooled engine that produced 230 bhp.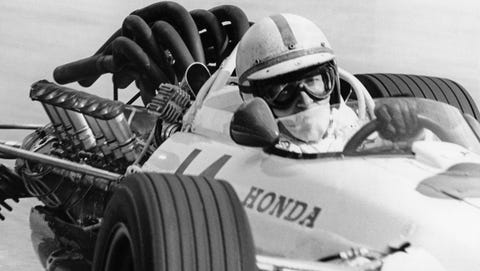 John Surtees gave Honda its second win in Formula 1 with a wild third-to-first drive on the last lap at Monza in 1967. Surtees pulled off his magic that day in the first race of the RA300—a car that featured a V12 Honda engine and the coolest exhaust pipes in F1 history. Surtees' win was his sixth and final triumph in F1 and only one with Honda.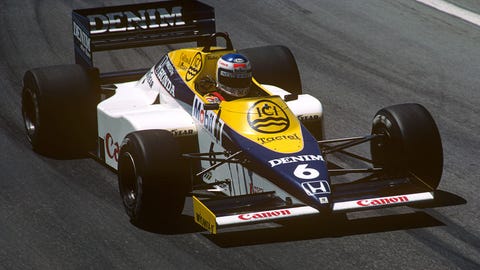 Keke Rosberg scored wins for Honda at Dallas in 1984 and at both Detroit and Adelaide, Australia in 1985. Rosberg raced Honda-powered Williams cars both years. Those victories accounted for three of his five career F1 triumphs. All three of those Honda wins came on street circuits and the win in Australia was Rosberg's final race for Williams. Rosberg was replaced by Nelson Piquet, who went on to win the F1 championship just two years later with the team.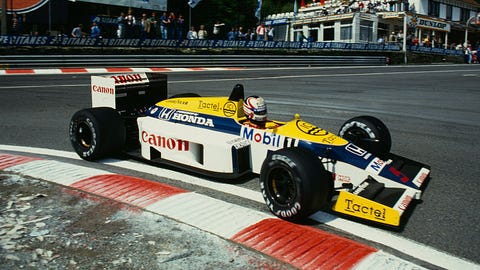 Nigel Mansell is second on the all-time Honda F1 wins list with 13. He won those races between 1985 and 1987 and finished second in the F1 Drivers' Championship using Honda power in both '86 and '87. Not so coincidentally, Williams Honda won back-to-back F1 Constructors' Championships those seasons. Mansell finished with 31 career F1 victories.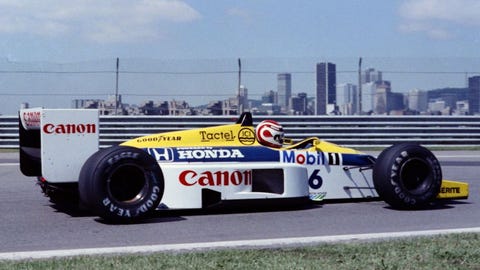 Nelson Piquet notched seven of his 23 career F1 wins with Honda power. Four of those wins came in 1986 and three in 1987 with then-powerful Williams. The 1987 wins helped propel Piquet to the Formula 1 Drivers' Championship.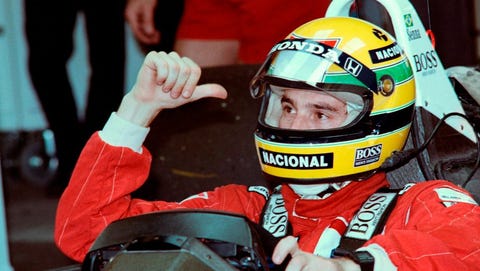 Ayrton Senna is without question No. 1 on the Honda hit parade when it comes to Formula 1 success. Senna had championships in Honda-powered McLarens in 1988, 1990 and 1991 (he finished second to teammate Alain Prost in '89). Senna recorded 32 of his 41 wins in the series with Honda. He was the key to McLaren-Honda's run of four F1 Constructors' Championships from 1988 through 1991.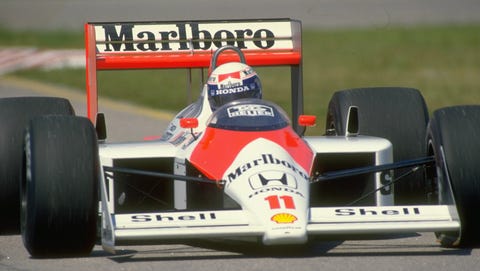 Alain Prost and Ayrton Senna combined to deliver 15 wins in 16 races in 1988, with Senna winning eight times and Prost seven. Senna beat Prost by just three points for the '88 Drivers' Championship. Prost's 1989 F1 title came with Honda. All together, Prost 11 of Prost's 51 wins in Formula 1 were with Honda.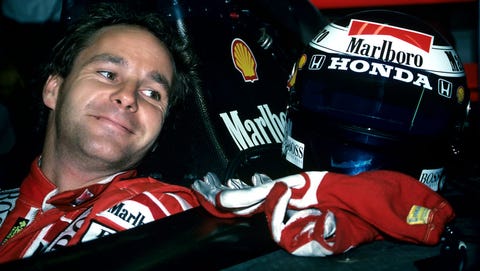 McLaren-Honda won five races in 1992 with Ayrton Senna winning three times and with Gerhard Berger winning at both Montreal and the season-ending race in Australia. Berger also won in 1991 at Suzuka, Japan as three of his 10 career F1 wins came with Honda.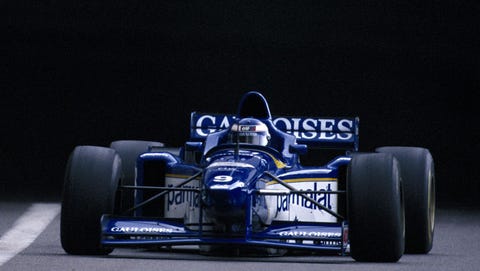 Panis, while not part of an official Honda effort, scored a win with a Mugen-Honda machine on a rainy day in Monaco in 1996. While Honda does not count Panis' victory on its list of 77 triumphs, we'll give him this one an asterisk.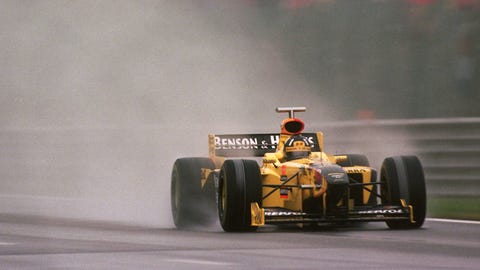 Here's the second of three asterisks on the list. Another of the independents that became Honda customer teams was Jordan, as a Mugen-Honda engine propelled Damon Hill to Jordan's victory at Spa in 1998. The win was the 22nd and final of Hill's great career. While Hill and the Spa win are not on Honda's official win count, we'll count it … with an asterisk.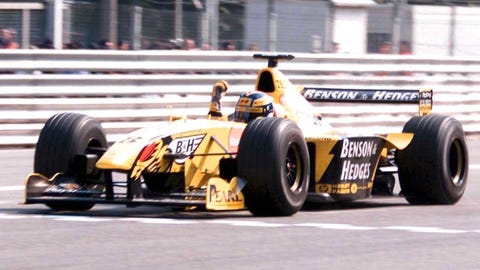 Give Heinz-Harald Frentzen the third asterisk, as he scored two of his three career wins in 1999 with Jordan and that team's Mugen-Honda project. Again, Honda isn't necessarily inviting Frentzen to any reunions, but Honda is listed on the official box scores from Magny-Cours and Monza. We're happy to hand out another asterisk and welcome Frentzen to our list.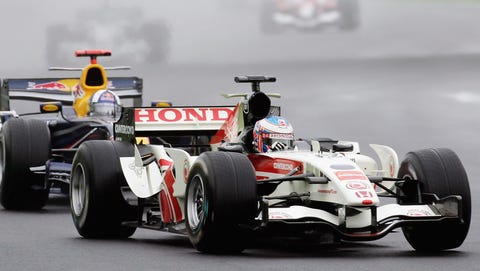 Jenson Button raced for a true Honda factory effort in 2006 and broke through for his first career win that year in Hungary. Honda finished fourth in the F1 Constructors' Championship in '06. After finishes of and eighth in 2007 and ninth in 2008, Honda stepped out of F1. It would return with McLaren in 2015.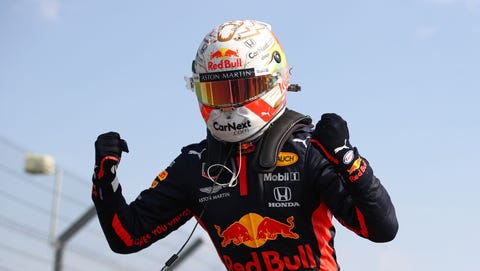 After struggling with McLaren from 2015 through 2017, Honda hit pay dirt with Red Bull Racing. Max Verstappen took Honda power to the top step of the podium three times in 2019 (Austria, Germany, Brazil) and again in 2020 (the 70th Anniversary Grand Prix at Silverstone).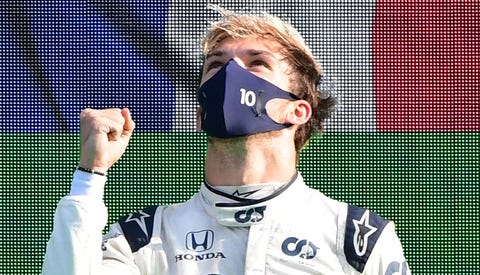 Gasly became the 14th driver with Honda power to reach the top step of the podium with his win this season at Monza with AlphaTauri. With the win, Honda became the first manufacturer to win with two different teams (Red Bull is the other) since F1 began its hybrid era in 2014.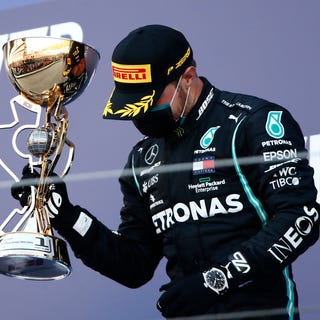 Source: Read Full Article