Final Fan Checklist for Watching the 88th 24 Hours of Le Mans, Sept. 19-20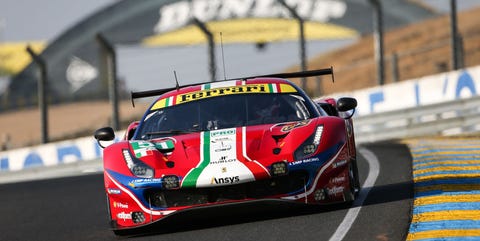 Fifty-nine cars take to the grid on Saturday morning (check your local listings, as they say) for the 88th 24 Hours of Le Mans endurance race at the Circuit de la Sarthe, the nearly 8.5-mile track that is made of actual racing surfaces, and local roads. It was postponed from last June to September 19-20 due to the pandemic. Nonetheless, the field is almost full, and there are plenty of talented drivers and solid teams.
Here are a few things you need to know before settling into that recliner: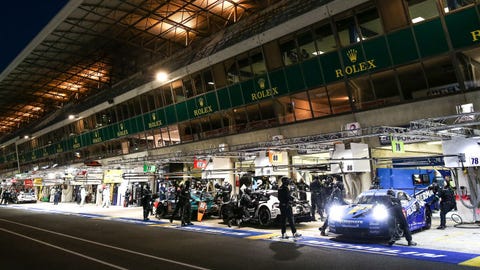 The race starts at 2:30 p.m. local France time and runs twice around the clock. That's 8:30 a.m. ET.
It will be an unusually long night for the competitors, as June has some of the shortest nights of the year, and September's are longer. According to Weather.com, the forecast for Le Mans is a high of 81, and a low of 62 Saturday, and Sunday, a high of 78 and a low of 58.
Rain chance is 50 percent Saturday, 40 percent Sunday, so tire companies are mounting up plenty of rain tires. Friday was much hotter than the forecast for the weekend.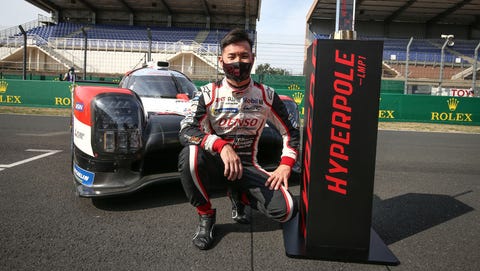 We'd suggest you pay more attention to Thursday qualifying than Friday's gimmicky "Hyperpole" session – the Thursday numbers were done with full traffic on track, and how you navigate slower cars means so much at Le Mans.
Don't forget that the LMP2 cars and the non-Toyota LMP1 cars all have Gibson engines, tuned to the same specs, so no one has a horsepower advantage.
And it's interesting that, almost like Formula 1, many brands ended up paired in the standings—in Le Mans GTE Pro it was Aston Martin, followed by Aston Martin; Ferrari, then Ferrari; Porsche followed by Porsche. Aston also had the fastest two cars in GTE Am.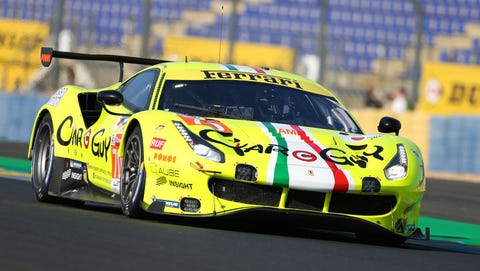 You can listen in at Radio Le Mans, which is at Radiolemans.co. It will also be carried on Eurosport in Europe. In the U.S., MotorTrend TV has the coverage, and if you don't get it on your cable system, go to motortrendondemand.com, and you can stream all of the 24 Hours of Le Mans if you sign up for the special offer of only $2 a month for a year, billed as $23.99. Normally it would cost $49 for a year.
And, no, you can't pay your $2 for the weekend and cancel the service on Monday. Nice try.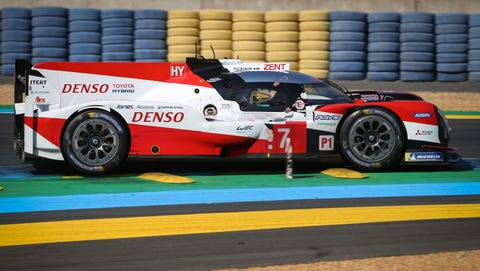 As far as handicapping, the only solid bet is one of the two Toyota Gazoo LMP1 cars, which are built to different, and faster, specifications than the other LMP1 cars. The Toyotas are hybrids, and formerly were challenged by comparable Porsches and Audis, but they pulled out so the only competition is each other, the track, and slower cars that get in the way.
You might as well go with the Thursday qualifying times if you are betting on the rest of the field. Tthe race is simply too long and grueling to safely predict.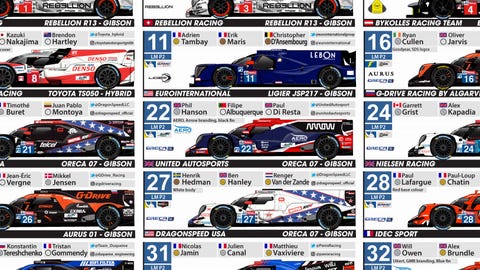 And finally, for a list of American drivers and the car numbers (or any of your favorites, for that matter) check out Andy Blackmore's invaluable spotters' guides
Get yours at spotterguides.com, and you'll be able to identify every car on the grid. It's sponsored by AERO Sustainable Paint Technology.
Source: Read Full Article