Fernando Alonso had a lightbulb moment on driver parade lap at Miami Grand Prix
A slow parade lap allowed Fernando Alonso to discover the outside line was best for the Miami Grand Prix start.
The Alpine driver qualified just outside of the top 10, although Aston Martin's misfortune was Alonso's gain as a fuel temperature problem for Lance Stroll, who had been due to start a place ahead of Alonso in P10, as well as for Sebastian Vettel, meant both Astons started from the pit lane.
Alonso then became the biggest gainer at the start, up four positions and escaping unscathed from a clash of wheels with Lewis Hamilton to run P7 in the opening stages.
Alonso had chosen the outside line to make his moves, a decision that paid off handsomely, but one which certainly was not done on a whim.
Instead, he had used the lengthy drivers' parade to scout out the tarmac at the newly-built Miami International Autodrome, spotting it was much cleaner around the outside at Turn 1.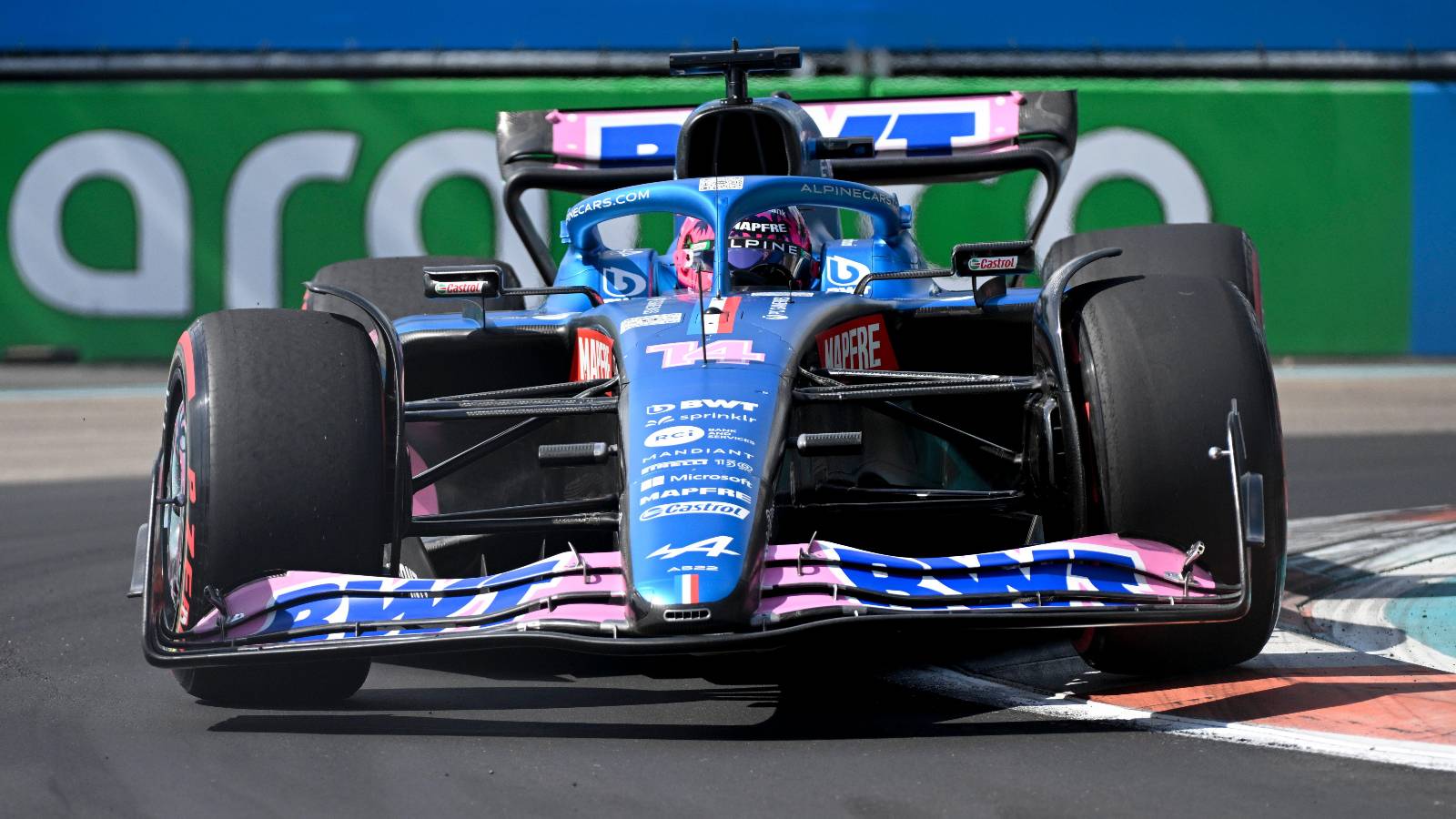 "I had a good start, but then I chose to go on the outside at Turn 1," Alonso said, quoted by Motorsport.com.
"I saw [it] on the drivers' parade. It was the slowest drivers' parade ever.
"And thanks to that, we stopped on the outside of Turn 1, so I looked on the outside of Turn 1 for like 20 seconds, and I felt it was very grippy and there were no marbles, no stones, no nothing and it was very clean.
"So I said I will go on the outside at Turn 1. They were all braking very carefully on the inside and I made a couple of places there."
Red Bull's Max Verstappen also "saw the opportunity to go around the outside" of Ferrari's Carlos Sainz at the start, a move he successfully completed, allowing him to reel in the other Ferrari of Charles Leclerc and overtake – a pass he said was the key foundation in his drive to victory.
As for Alonso, his masterplan at the start ultimately came to nothing.
Despite originally finishing P9, with five seconds added to his time for causing a collision with Pierre Gasly, Alonso was dumped out of the points post-race due to another five-second penalty, that  time for leaving the track and gaining an advantage.
The end result was a P11 finish, which meant Alonso is still stuck on two points for the season.
Source: Read Full Article