Emerson Fittipaldi reunited with 'best car of my life' at Goodwood
Emerson Fittipaldi was back behind the wheel of the legendary Lotus 72 as he ran at the Goodwood Festival of Speed on Saturday.
The two-time World Champion won his first title driving the famous Colin Chapman creation, which is one of the most successful Formula 1 cars in the history of the sport.
Variations of the Lotus 72 ran in different races from 1970 all the way through until 1975, winning 20 races, gaining 39 podiums and 17 pole positions with its drivers in that time.
It won the Constructors' Championship three times and saw Jochen Rindt crowned as the sport's only posthumous World Champion, after he was tragically killed at Monza in 1970.
Fittipaldi won the 1972 World Championship in that car, with its striking JPS livery counting among one of the all-time greats in terms of how the car looked, alongside its successes on track.
"It was fun to drive. Every time I go back into the Lotus 72 cockpit, I get so excited, so emotional," Fittipaldi told Karun Chandhok at Goodwood.
"I consider it as the best car of my life, all my career, this is the best car.
"It was designed by the genius of Colin Chapman, it's fantastic to be back at Goodwood and today is a very special day for me."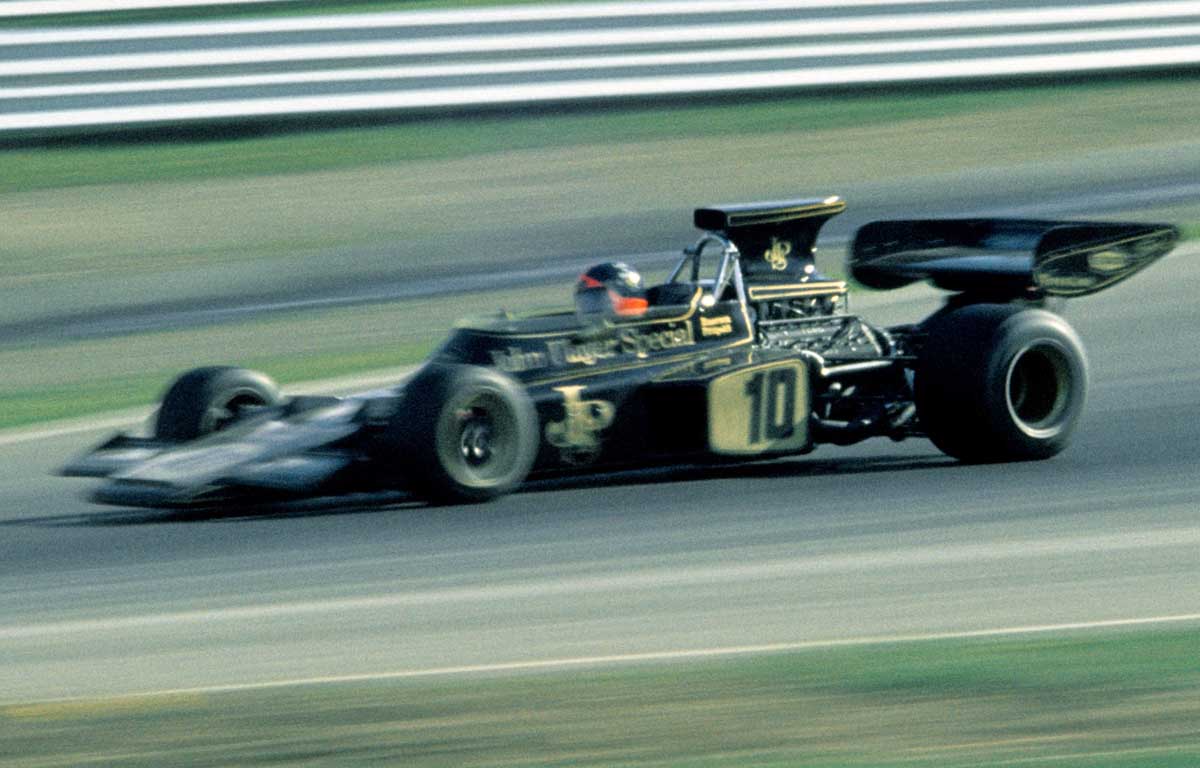 Check all the latest 2021 teamwear via the official Formula 1 store
'Emmo' had a busy day driving up the hill climb at the famous motorsport festival, as he also took the wheel of Ayrton Senna's McLaren MP4/5B on Saturday morning – with current McLaren driver Daniel Ricciardo also being offered the same opportunity on the day he celebrated 10 years as an F1 driver.
With the variety of machinery on show throughout the weekend, which has been able to host fans this year, Fittipaldi says it was a "very emotional" experience to be able to drive his countryman and friend's classic car.
"It's the only event in the world where you have these special cars from the past, from the present, from the future – and all these great champions," the Brazilian said.
"I was doing a picture with Giacomo Agostini and Jackie Stewart [earlier]. Agostini, a 15-time motorcycle World Champion and Jackie was three times [in F1] – I [won] only two!
"This morning I drove Ayrton Senna's McLaren [from] when he won the Monaco Grand Prix in 1991. Driving Ayrton's McLaren – the only place in the world [that happens] is Goodwood.
"It's a fantastic experience, very emotional for me. I asked if the seat was still Ayrton's and they said yes, and I fitted perfectly.
"Ayrton, I met for the first time when he was racing in karting with his father in Brazil. I was testing [in] Formula 1 and he used to come into the pits after driving in karting.
"He was an incredible champion and a great friend, all my life."
Source: Read Full Article