Daniel Ricciardo ready to write Formula 1 'underdog' story
Daniel Ricciardo says there is always an underdog story waiting to unfold – and he is going to write it in Formula 1.
It was at Red Bull where Ricciardo became a race winner, taking seven victories in his time with that team, but at the end of 2018 he made the decision to leave the Austrian-owned outfit.
A two-year stint with Renault brought a pair of podium finishes but not the machinery Ricciardo needed to put himself into title contention.
So now he moves on to McLaren, searching for a car that can allow him to fight for the World Championship.
And in that journey, there is no room for "games".
"I am what you see," he said in an interview with The Guardian.
"If I'm smiling and laughing then it's me having a good time and I truly do love and enjoy this, but anything with competition I turn pretty quickly.
"I was playing Monopoly and [the card game] Uno over Christmas and I was getting pretty agitated. Anything with competition, I change. That's part of me when something is on the line.
"I want to get the lunging overtakes back this year. I just didn't pull off enough over the last few years. If I'm exhausted after the race that's when I know I have put everything into it. I will know inside I've put it all out there on a Sunday afternoon.
"I haven't yet achieved what I really want and that's a world title. That's my motivation in itself and when the visor comes down for competition that's absolutely when I come alive. I give it everything, I have no time for games."
[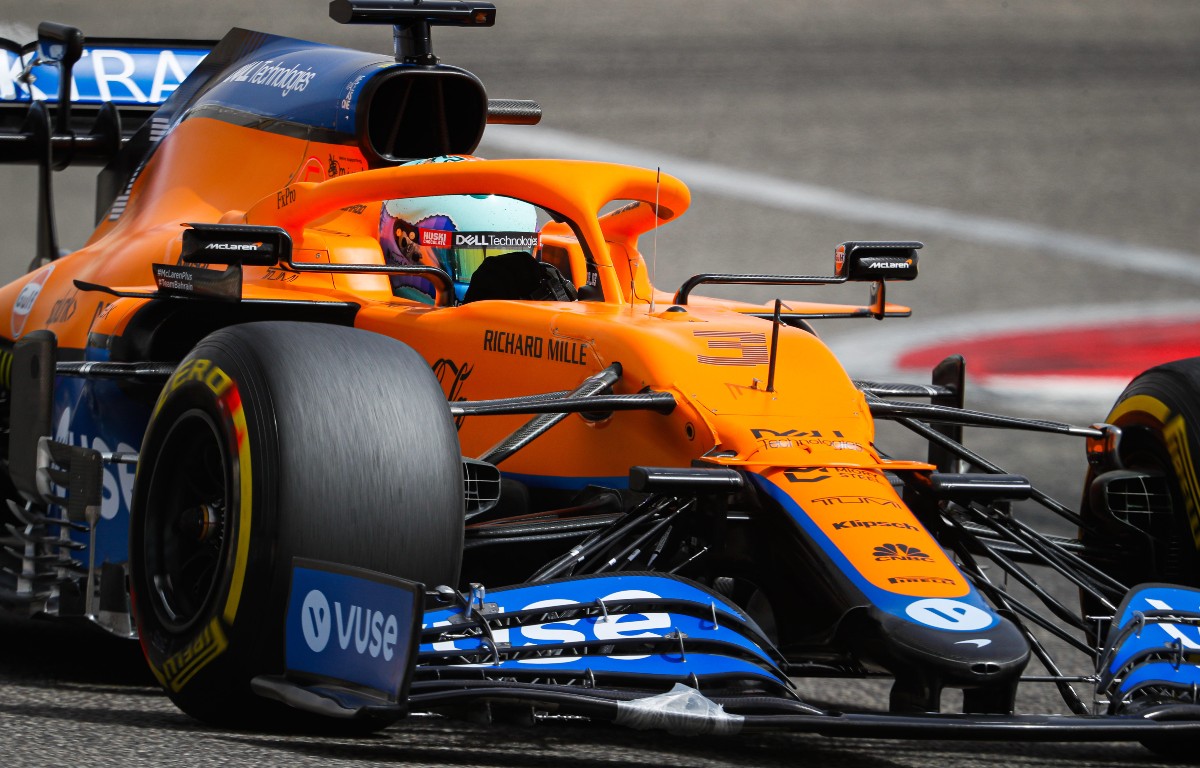 View the latest Daniel Ricciardo merchandise on the official Formula 1 store
The problem for Ricciardo is that since 2014, no team or driver has been able to put a stop to the dominant Mercedes outfit.
The German team have now won seven Drivers' and Constructors' title doubles in a row, but Ricciardo does not want to be the type of person who is "bitter" about that.
"With the Merc dominance it would be easy to get frustrated and bitter towards that success, but I try not to be that person," he explained.
"If anything, I take my hat off. They are doing a good job and we have to just find a way to match them. That's a motivation."
Effectively, Mercedes have made the rest of the Formula 1 grid underdogs, but Ricciardo wants to be the one who writes that classic underdog story.
"I was about to say it's not rocket science but it kind of is rocket science," he said.
"Maybe if I don't have the best car on the grid, what if I did win a race? How much more currency and respect would that get? There's always a good underdog story waiting to be written. One I hope to write."
Follow us on Twitter @Planet_F1, like our Facebook page and join us on Instagram!
Source: Read Full Article