Daniel Ricciardo left Red Bull from fear of becoming 'complacent'
Daniel Ricciardo said a part of the reason behind his departure from Red Bull was due to fear of becoming "complacent", having been so comfortable in his surroundings.
The Australian opted to switch to Renault (now Alpine) in time for the 2019 season after a decade-long association with Red Bull through junior categories and Formula 1 – saying he wanted to get out of his comfort zone.
His two seasons with the French marque didn't ultimately yield the results for which he had hoped, prompting another change of team – to McLaren.
While he admits he's not got fully up to speed yet with his new team, he feels that throwing himself in at the deep end will ultimately pay off further down the line in his multi-year deal with the Woking-based team.
"In a way, I got out of Red Bull because I had a fear of becoming complacent," Ricciardo stated to Formula1.com.
"I was so comfortable with the team and familiar with everyone and I was worried that maybe there's things I'm missing. You're definitely out of your comfort zone going to a new team.
"It requires a bit more work and a bit more energy, but I feel over time – and I'm obviously committed to McLaren for the next few years – it should pay off. Whether it's six months' time, 12 months' time, I should be a more complete driver.
"I'm very comfortable with the team, we all have a good relationship. We did a lot of work pre-season, so the bigger percentage is me getting up to speed – and by that I mean getting comfortable driving it the way it should be driving the car."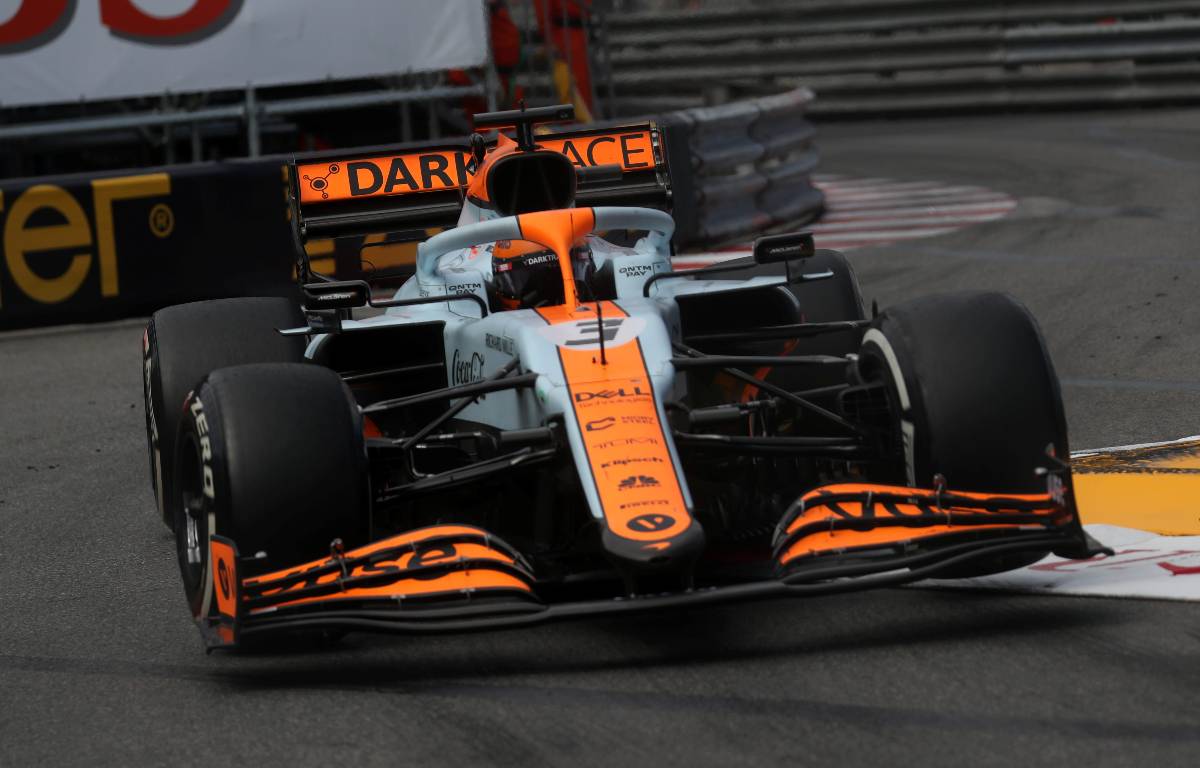 View the latest Daniel Ricciardo merchandise on the official Formula 1 store
Ricciardo's team-mate Lando Norris has shown a step up in level this season, earning two podiums and having more than double the Australian's points tally heading into the French Grand Prix.
Rather than feeling disappointed about lagging behind in his early McLaren career, the 31-year-old says Norris' benchmark is something to which he can aspire in the coming weeks – having targeted the upcoming triple-header as a time to improve his pace.
"Honestly, it's encouraging," he says of Norris' competitiveness this season.
"It shows there is the pace there and if I get it right then there's podiums available in certain races, so that's encouraging.
"I don't look at it as a negative. It makes me want to be better. I've always said I do want to see if I'm the best so having a strong team mate will help and it shows some of my weaknesses as well.
"That's where I can work and become an even more complete driver. I'm certainly not looking at it as a threat or negative – and I'm not bitter. [My pace is] just something I need to work on."
Follow us on Twitter @Planet_F1, like our Facebook page and join us on Instagram!
Source: Read Full Article