Christian Horner says Lewis Hamilton can be 'very wily' in his on-track battles
To his mind, Lewis Hamilton makes the effort to be a pure driver on track – but Red Bull team principal Christian Horner is not so sure.
Throughout Hamilton's title battle with Red Bull's Max Verstappen, if either driver has made the choice to back down on track it has, by choice, been Hamilton.
That has earned Verstappen the reputation of being the aggressor between the pair, only heightened by their latest squabbles in Jeddah where Verstappen was ordered multiple times to concede position to Hamilton, ultimately earning a five-second penalty and then a further 10 seconds for causing a collision with his rival.
Horner, though, offered a counter to this theory that Verstappen is always the one playing rough.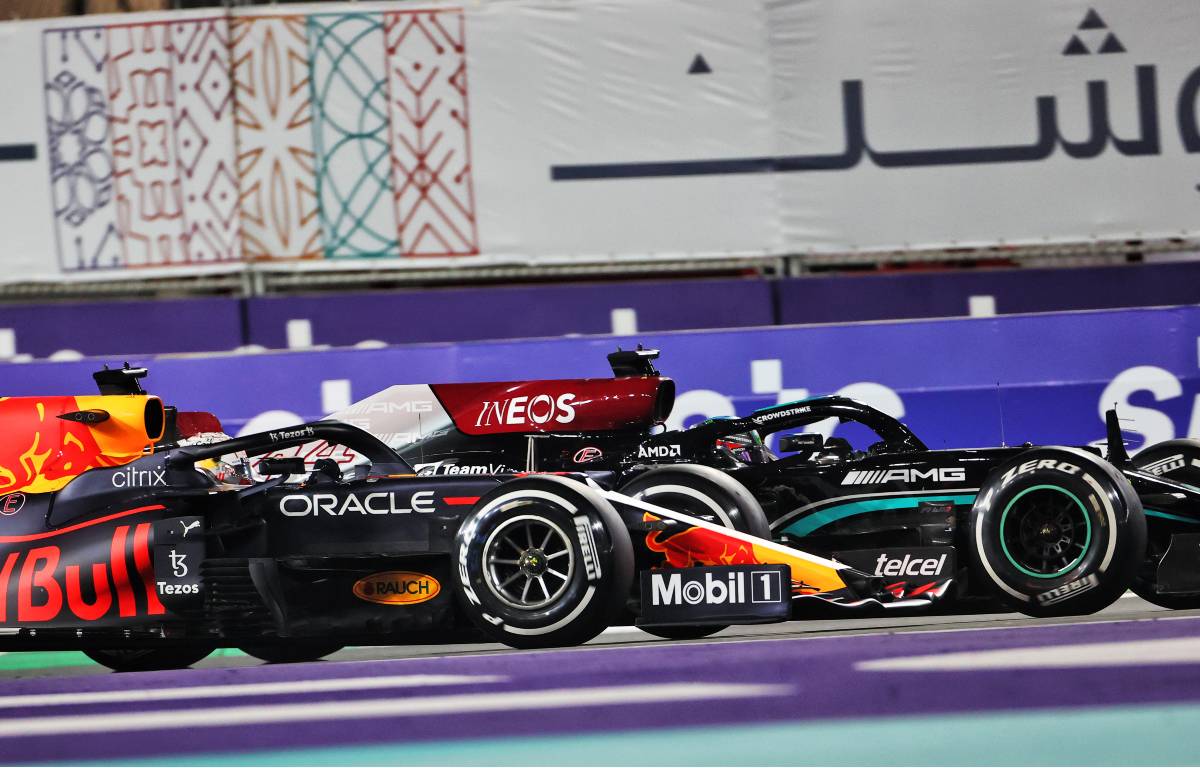 Referring to an occasion when Hamilton pushed Verstappen wide at the final corner during the Saudi Arabian Grand Prix, Horner said, quoted by Motorsport.com: "I would ask you to look at Lewis' entrance into the final corner. He pushed Max off the same way.
"Any driver that's come through karting or raced in any category, you know that's hard racing. That's how these kids have raced throughout their careers.
"Lewis is very wily with the way he does it sometimes. Just look at the last corner when he ran Max out wide there, and there was another corner as well where he opened the steering wheel – I think it was into Turn 1 too.
"These are two guys fighting over such fine margins and pushing it to the boundary. And if you don't want them to have the ability to run wide, put a gravel trap over there."
Heading into the season-ending Abu Dhabi Grand Prix, the margin between the drivers literally could not be finer.
Tied on 369.5 points, Verstappen retains his lead of the Drivers' Championship only by having more wins this season than Hamilton.
So, as Horner says, it truly is winner takes all.
"I think it's winner takes all isn't it?," he said.
"Whoever finishes ahead is the World Champion, so let's see. We've got one shot at it.
"We've got to try and beat Lewis one more time this year. The performance is with them [Mercedes] at the moment, they have won three races on the bounce. They will be very, very competitive in Abu Dhabi.
"With the new layout, we expected them to have a big advantage on us in Saudi and we fought hard. We attacked the grand prix and I think Max was outstanding all weekend."
Source: Read Full Article