Alpine to continue allowing their drivers to race, says team boss Otmar Szafnauer
Alpine team boss Otmar Szafnauer sees no reason to stop Fernando Alonso and Esteban Ocon battling each other from the start.

The French outfit soaked up plenty of the early TV coverage in Saudi Arabia as their drivers Alonso and Ocon went back and forth in a thrilling scrap over several laps.
Eventually Alpine pulled the plug by instructing Ocon to hold position, which dropped him into the clutches of Alfa Romeo's Valtteri Bottas.
Ocon nonetheless went on to finish P6, Bottas being forced into retirement with an engine issue, while if Alonso had not also met the same fate then Szafnauer believes the Spaniard would have followed Ocon across the line in P7.
So even though some questioned Alpine's decision not to have intervened earlier, there will be no order applied to the drivers to stop them from battling each other from the get-go.
"They did exactly what we talked about before the race. And it was good for everybody. As it turned out, had Fernando not stopped on track we would have been sixth and seventh," said Szafnauer.
"And we would have given the fans, and we did give the fans, a bit of a show. And I think that's what it's about. You've got to let them race.
"It was clean, it's what the fans want to see."
Szafnauer was seen on the pit wall putting his head in his hands as the battle unfolded, but he moved to clarify his reason for doing that.
"I mean, the only reason I did this (head in hands) was we were losing a bit more time than I anticipated," he said.
"And that's, I think, a little bit because of the track-specific stuff here, and a little bit because the cars can follow each other easier now, which was the aim of the new regulations.
"If you can follow easier you can start overtaking each other, one lap after the next. So we've got to see how Melbourne goes and then adjust."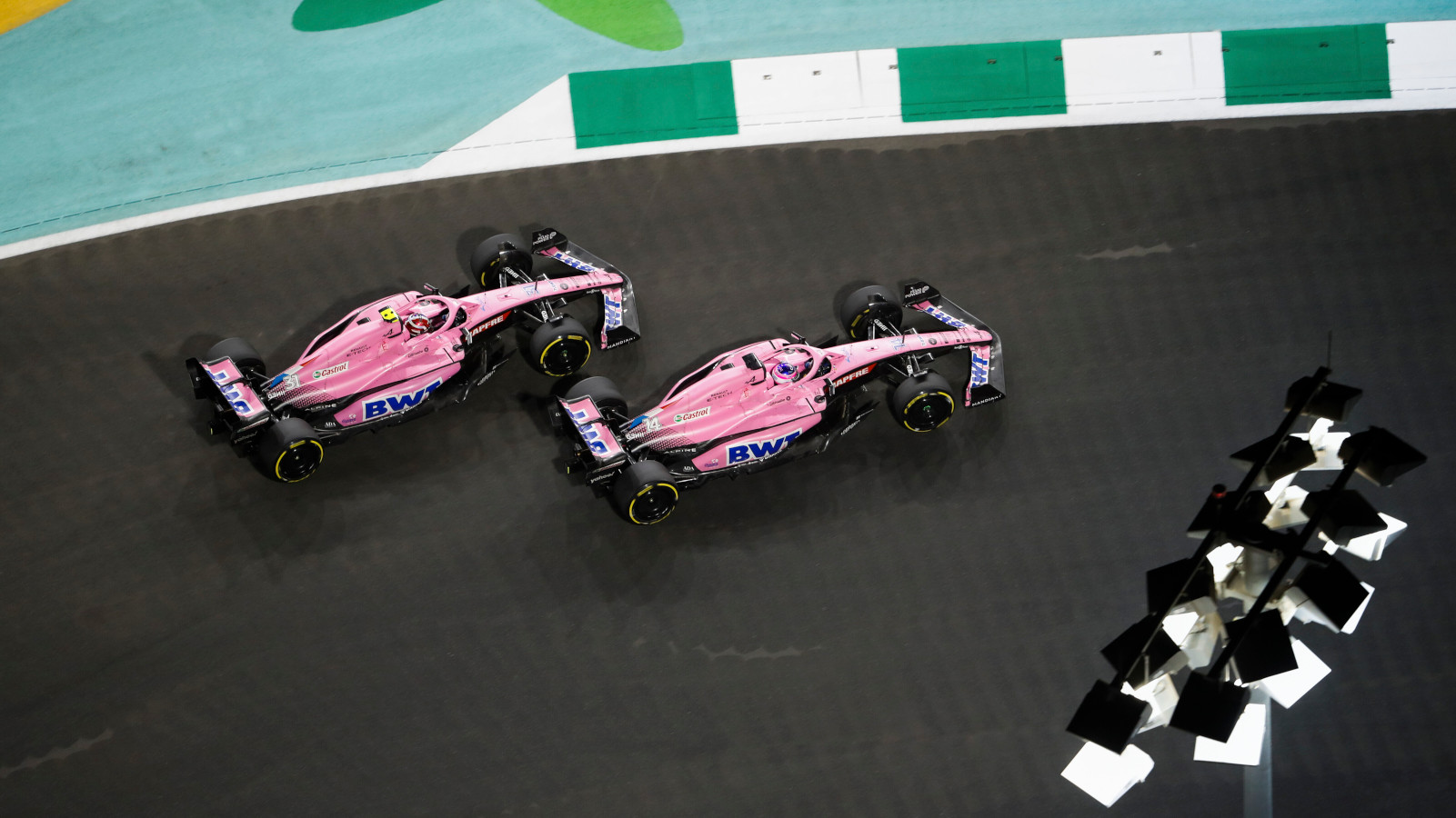 Asked if Alpine's willingness to let Alonso and Ocon race would change if they crashed, Szafnauer said that was a "hypothetical thing" so he could not give a direct answer.
However, he did say Alpine would continue to use the order for their drivers to hold station moving forwards should the race reach the latter stages and there is a clear points haul to secure.
"In all my time in F1, when I was in a position to be able to tell the drivers what to do, if at the end of the race with 10 laps to go, even 15 laps to go, there is no value in swapping the two, meaning you can't catch the guy in front of you, and nobody behind you can catch the two of you, you hold station," said Szafnauer.
"But that's really hard to do at the beginning of the race because you can't predict what will happen.
"But towards the end of the race if there's 10 laps, 15 laps, 20 laps to go, it's about maximising the team points. And if holding station means maximise the team points, that's what we will do."
With the new 2022 regulations seemingly delivering on the goal to allow drivers to follow each other closer for longer, thus increasing overtaking opportunities, it creates questions surrounding the future role of DRS.
The overtaking aid proved extremely effective around the Jeddah Corniche Circuit, that made clear by Alpine's situation as the chasing midfield pack stayed close behind to hoover up any scraps from the Alonso-Ocon battle, as well as the role DRS played in the tactics of Charles Leclerc and Max Verstappen who squabbled for the race win.
Szafnauer highlighted the need to "assess" the impact DRS now has with the 2022 cars.
"The only thing we've got to do is now assess what DRS does with these cars because you can follow a lot closer," he said.
"Before, it was really easy to break the DRS train and then off you went. So we just have to assess that."
Source: Read Full Article