Alpine confirm Fernando Alonso needs a new engine for the Australian Grand Prix
Alpine have found the culprit for Fernando Alonso's retirement in Saudi Arabia, which has spelt the end for that engine.
The French outfit were very competitive at the second round of the 2022 season in Saudi Arabia, Esteban Ocon outqualifying the lead Mercedes of George Russell to line up P5 while Alonso started from P7.
Mercedes went on to prove they still had the edge in race pace, though Ocon finished a very strong P6 while Alonso had looked set to make it a double points finish.
However, on a weekend when he had taken a new Internal Combustion Engine as a precaution, Alonso was forced to retire, marking a disappointing end to what had been a very promising race weekend.
Now, after some detailed examinations, it has been found a water pump failure was behind Alonso's woes.
And due to the water pump "disintegrating and falling into the engine", it has meant this unit can no longer be used.
So a third engine will now need to be added to the pool, with each driver allowed only three ICEs for the season before grid penalties start being handed out.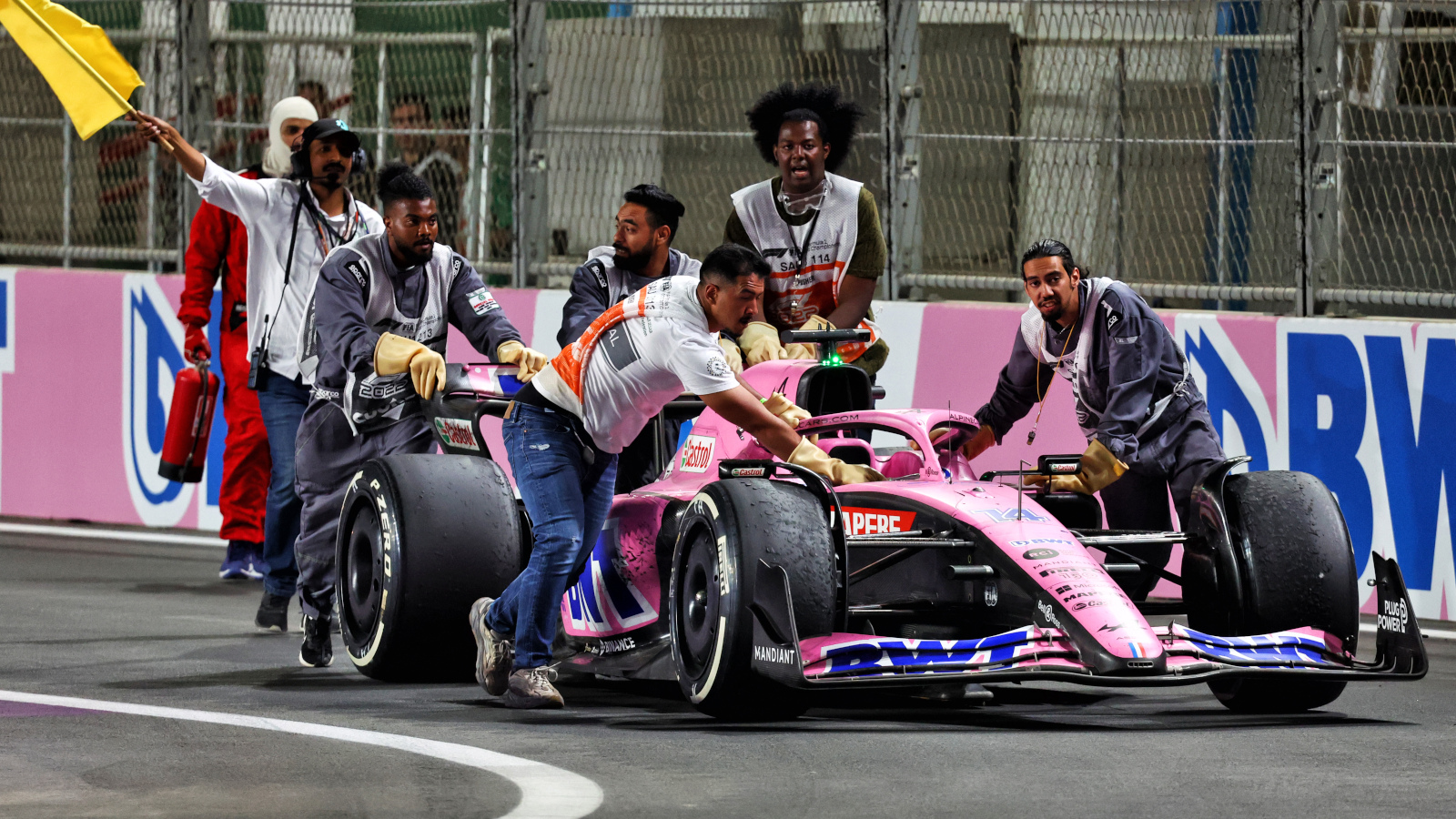 "It's not the engine but the water pump," said Alpine CEO Laurent Rossi, quoted by Auto Hebdo.
"This led to a cooling defect and subsequently a cascade of events – the engine cooled less, the oil heated up, etc, creating more worries.
"Fernando was able to continue driving and the engine was working but obviously in less than ideal conditions. We preferred to stop him. The water pump had failed.
"The problem is this accessory (water pump) is integrated into the engine. The water pump ended up disintegrating and falling into the engine.
"If we had wanted to repair it, we would have had to break the seal. So the engine is lost to us. Even if its physical integrity is not directly affected, for us it is one engine less."
Fortunately, Alpine are confident a fix for the problem will be found for the Australian Grand Prix, with Rossi explaining it came as a result of "new components working for the first time".
"I hope we will have corrected it for Melbourne," he said.
"It's a youthful problem with the new components that are working for the first time and we haven't had the opportunity to validate yet, as is the case for all the teams.
"The advantage is it is neither structural nor intrinsic. The engine itself, its design, or the architectural choices made, are not to be questioned because the engine does what is expected of it."
Source: Read Full Article