ULEZ expansion opposed by two-thirds of Londoners
Leaked TfL consultation documents suggest 66 per cent of respondents do not support clean air zone covering entire Greater London area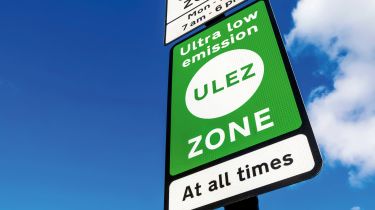 Two-thirds of Londoners oppose Sadiq Khan's plan to further extend the ultra-low emission zone (ULEZ) to the entire Greater London area.
Leaked Transport for London (TfL) consultation documents show 66 per cent of respondents are against the plans, The Telegraph reported. The consultation in question closed on 29 July, with responses evaluated within TfL.
London ULEZ expansion fails to lower emissions
Further screening conducted by TfL in August suggested there was outright opposition among 60 per cent of respondents, while a further 7.6 per cent wanted to see the Mayor's plans delayed.
Just 31.8 per cent of respondents were in favour of the extension going ahead as planned in August 2023, while the remainder said they didn't know what they wanted.
The ULEZ originally covered the same area of central London as the congestion charge zone, before expanding to cover all the streets inside the North Circular and South Circular roads. If the further planned expansion goes ahead next year, the AA estimates that around a third of car owners in the newly affected area would be priced off the road.
The move would be supported by an expanded scrappage scheme to encourage people to get rid of their older, more polluting vehicles and look for other options such as public transport or car clubs. This scrappage scheme would not only support the purchase of new cars, but also incentivise walking, cycling and public transport usage.
Best electric cars to buy 2022
Sadiq Khan has also stressed the need to support low-income households, disabled people and charities to buy ULEZ-compliant vehicles and introduce exemptions where applicable.
A survey of 1,000 London car owners commissioned by online car selling service Motorway found that Londoners are concerned about the ULEZ expansion with 60 per cent saying they are worried about how it will impact their finances. Meanwhile, 36 per cent said they were planning on selling their car in the next six months as a result of the ULEZ plans and 67 per cent said that they can't afford to switch to an EV or other ULEZ-compliant car.
Looking to sell your current car quickly and for a good price? We've partnered with Motorway to bring you the best offer from its network of UK dealers…
Source: Read Full Article