UK new car registrations grow 14.7% in first month of 2023
January 2023 registrations up 14.7 per cent year-on-year as industry hopes market will recover this year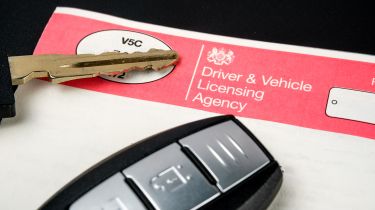 UK new car registrations grew 14.7 per cent in January 2023 to 131,994 units – the best start to the year since January 2020 (149,279 units) before the pandemic and the sixth consecutive month of growth.
Registrations of electric vehicles rose 19.8 per cent to 17,294 units. This equates to 13.1 per cent of total registrations, which is slightly down on the average for 2022. Hybrid and plug-in hybrid vehicles rose in popularity.
Best-selling cars 2022: the UK's top 10 most popular models
Private registrations fell 4.3 per cent during the month, but fleet registrations rose 36.8 per cent, while business registrations were up 45.6 per cent.
The Society of Motor Manufacturers and Traders (SMMT), which published the figures, expects one in four new cars sold this year will have a plug – a growth of 32.1 per cent. 
It warned, however, that public charging infrastructure is failing to keep pace.
The SMMT called on the Government to use the upcoming Budget to cut VAT on public chargepoint use from 20 per cent to five per cent, and to amend plans to make electric car owners pay vehicle excise duty.
Best electric cars to buy 2023
Mike Hawes, chief executive of the SMMT, said: "The automotive industry is already delivering growth that bucks the national trend and is poised, with the right framework, to accelerate the decarbonisation of the UK economy. The industry and market are in transition, but fragile due to a challenging economic outlook, rising living costs and consumer anxiety over new technology. We look to a Budget that will reaffirm the commitment to net zero and provide measures that drive green growth for the sector and the nation."
"The strong start to the year is mirrored in the latest market outlook, which anticipates 1.79 million new car registrations in 2023, an 11.1 per cent increase on the past year, but still well below 2019 levels. This also represents a 0.8 per cent reduction on October's outlook, against a weak economic backdrop. However, a further 9.3 per cent increase is expected next year, with 1.96 million new cars expected to join the road in 2024."
Looking to sell your current car quickly and for a good price? We've partnered with Motorway to bring you the best offer from its network of UK dealers…
Source: Read Full Article