Uber will continue operating in London
Court rules Uber is now "fit and proper" to operate in the UK capital, in spite of "historical failings"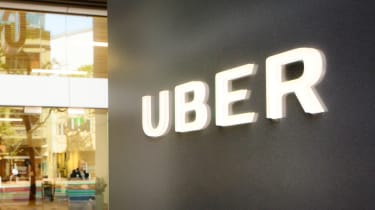 Uber will be allowed to continue operating in London following a successful court appeal against Transport for London's (TfL) decision to revoke its licence last year.
Deputy Senior Judge Tan Ikram at Westminster Magistrates Court ruled that "despite historical failings" Uber is now "fit and proper" to operate in the UK's capital city – a decision that will bring certainty for the 45,000 drivers who use the app in London.
• Uber vs Black cab drivers: the confrontation explained
In November 2019, TfL accused Uber of putting passengers at risk after a change to the firm's systems allowed unauthorised drivers to upload their photos to other Uber driver accounts. These drivers could then pick up passengers as though they were the booked driver. The court heard that 14,788 such journeys had taken place in London.
Another breach saw Uber drivers who had been either dismissed or suspended being able to create a new account and continue carrying passengers. In addition, TfL identified what it called at the time "several insurance-related issues".
Despite Uber's court victory, the firm's new licence – which will run for 18 months – will come with a number of conditions that allow TfL to ensure the relevant regulations are being obeyed.
How to get a job as an Uber driver
The ruling brings an end to a battle that's been going on since September 2017, when TfL initially refused to renew Uber's operating licence. This led to a court appeal, the result of which was Uber winning a renewed 15-month licence in June 2018. It then received a two-month extension to its licence in September 2019, before TfL again refused to renew it in November of that year.
Steve McNamara, general secretary of the Licensed Taxi Drivers' Association (an interested party in the case), commented: "Today's decision is a disaster for London. Uber has demonstrated time and time again that it simply can't be trusted to put the safety of Londoners, its drivers and other road users above profit. Sadly, it seems that Uber is too big to regulate effectively, but too big to fail."
Should Uber be allowed to continue operating in London? Tell us your thoughts below…
Source: Read Full Article