'Thinking of car leasing? Look beyond the monthly payments to get a true idea of the cost'
Mike Rutherford thinks up-front payments are often overlooked when customers see a tempting leasing deal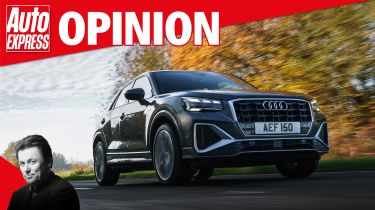 The old adage that 'you get what you pay for' used to be so, so true – but no longer. How come?
Because, on the negative side, some misguided consumers choosing new cars with insanely high retail prices are clearly not getting anything like what they're paying for. Honestly, are we really supposed to believe that, for example, all those premium and non-premium five to seven-seat SUVs in the showrooms with price tags approaching or exceeding £100,000 (that's supercar/luxury car territory) represent good value for money? I think not. Especially when some are depreciating by circa £60,000 in their first 36 months. Wouldn't you rather spend that sort of money building an appreciating extension onto the family home or a brick garage/workshop/office/studio/guest room next to it?
Best car leasing deals 2023
Conversely, car buyers who do their homework, shop around and think modestly or longer-term get more than they pay for when purchasing. I'm thinking of sub-£30,000, 1.0-litre versions of smaller SUVs such as the Audi Q2, Hyundai Kona, Kia Stonic, SEAT Arona, Skoda Karoq or VW T-Roc, whose annual depreciation is closer to £12,000, and therefore reasonable and manageable, in their first three years.
Not that many salaried private motorists paying their own way can afford to spend £100k or even £30k on outright purchases. And that's where and when leasing specialists can come to the rescue with increasingly flexible and competitive deals. Do not ignore them. Think long and hard about your self-imposed status as someone who likes to buy, and never wants to go down the leasing/rental (same thing, really) route – even though you do. Fact is, even if we use them regularly, we don't, and don't want, to buy and own our hotel rooms, seats on planes, standing room on trains and the like. So why the obsession with buying cars outright?
New models with monthly leasing payments of around £100 (about £3.30 a day), £200 (£6.60) or £300 (under a tenner) are no-brainers – or at least they would be if their all-in costs per month/day were this deliciously low. But, sadly, they're not.
And that's thanks largely, but not entirely, to the little matter of up-front deposits the customers need to put down. In round figures, with a £30,000-ish car, monthly payments of a mere £100 over two years might be possible – but only after a down payment of approximately 10 grand. So that whopping, up-front payment of £10,000 followed by 24 monthly payments of £100 means (before other charges) a cost of around £12,400 (£517 a month) to lease/rent the car for a couple of years/12,000 miles – before handing it back. Put differently, 24 monthly payments of £100 represent only a small part (19 per cent) of the two-year spend, with the down payment of £10,000 being the remaining 81 per cent.
I'm not judging whether such a deal at such an all-in cost to the consumer is good, bad or indifferent. I'm just making the point that motorists must look beyond the headline monthly repayment figures quoted by manufacturers and leasing firms – because such numbers can often be a comparatively tiny part of the entire financial equation.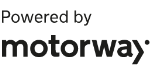 Buying a new car? Click here for our complete guide…
Source: Read Full Article