Test-Driving the FordPass App With Our 2021 Ford F-150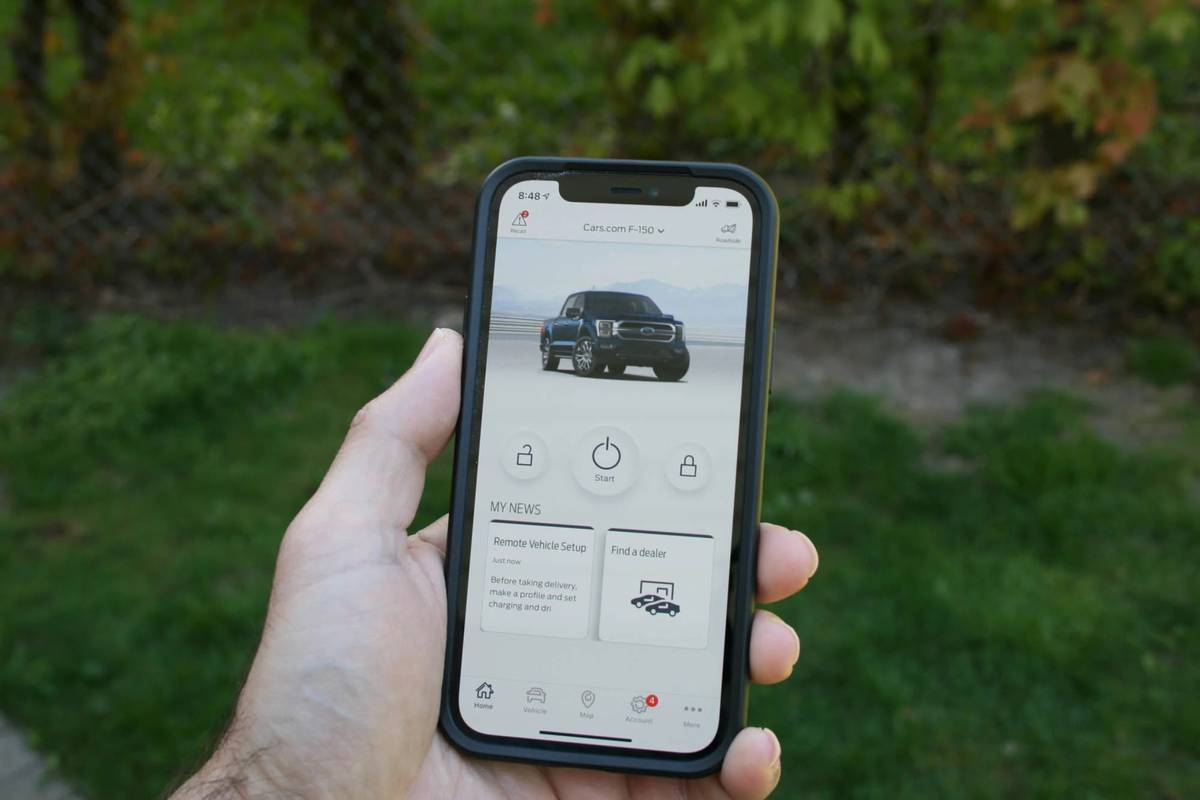 App-based vehicle connectivity has become a common tech offering in new cars, and we've put it to the test in our last two long-term test vehicles: a 2020 Hyundai Palisade and a 2019 Genesis G70. Ford's available smartphone app is called FordPass, and we've been using it since we purchased our 2021 F-150 earlier this year. 
Related: Owning the 2021 Ford F-150
Available for Android and Apple phones, FordPass lets you perform certain remote functions, review vehicle information and get roadside assistance, among other features. For our test, we used an iPhone 12 running FordPass version 3.21.0. 
While FordPass does have some useful truck-specific features, its remote capabilities are less extensive than what competitors offer. The app's saving grace, however, is that Ford makes its features complimentary rather than an extra-cost subscription service, as is often the case. 
What's Good
FordPass' remote functions include the ability to lock and unlock your vehicle, as well as remotely start and stop it. This capability requires an embedded modem, which comes in all 2021 and newer Fords. Similar capability comes with the key fob on our Limited-trim F-150, but while the fob has a maximum range of around 300 feet for remote start, the FordPass app is only limited by network connectivity. The app also lets you create a remote-start schedule for your vehicle.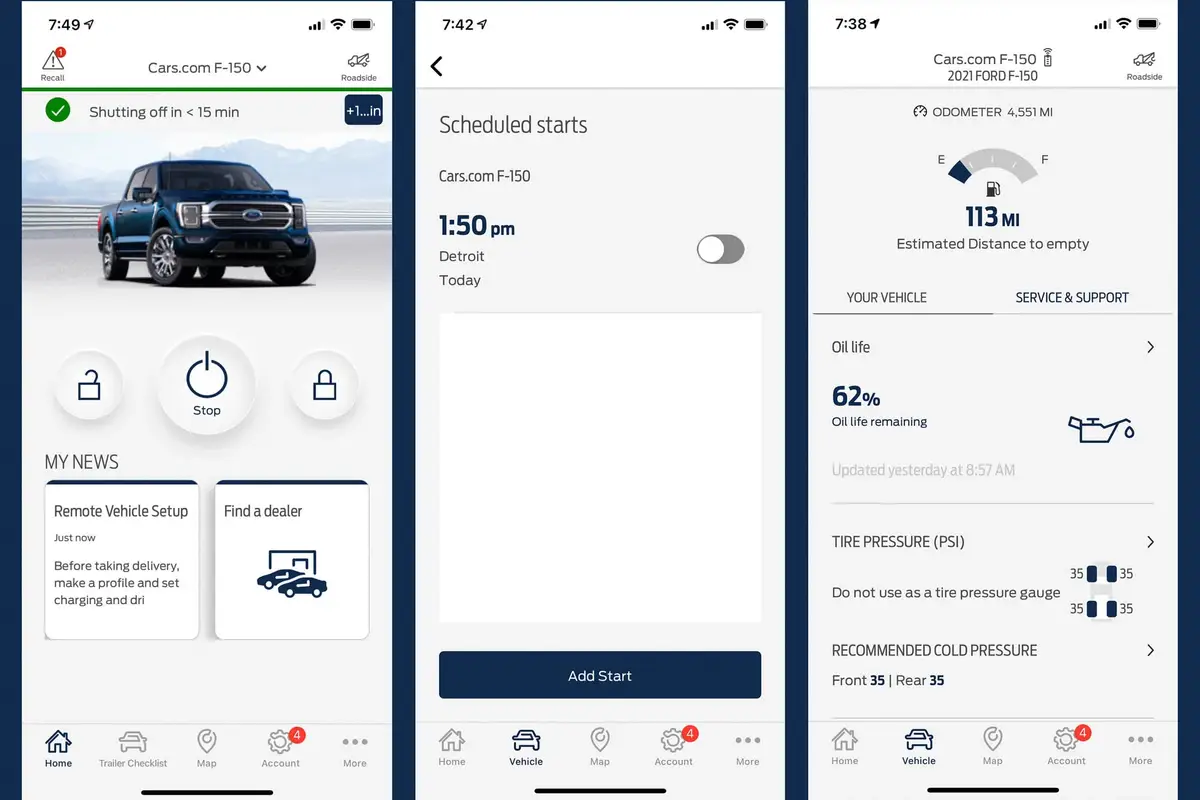 When testing the door lock and remote-start features, we observed varying levels of delay from when a command was initiated and completed. On one attempt with the iPhone connected to my home Wi-Fi network, it took around 17 seconds to unlock our F-150's doors but just six seconds to lock them. Switching to a cellular connection, it took about six seconds to unlock and lock the doors again. Using remote start on the cellular connection took 24 seconds to start the truck but just seven seconds to turn it off.
Your times may vary, as they did for us, but in our experience with other connected vehicles, these types of delays aren't unusual — even though they may be longer than you're used to with a conventional key fob. 
FordPass features that should appeal to truck owners include a trailer-light check (useful when towing by yourself), trailer connection checklist and monitor for the available Pro Power Onboard generator.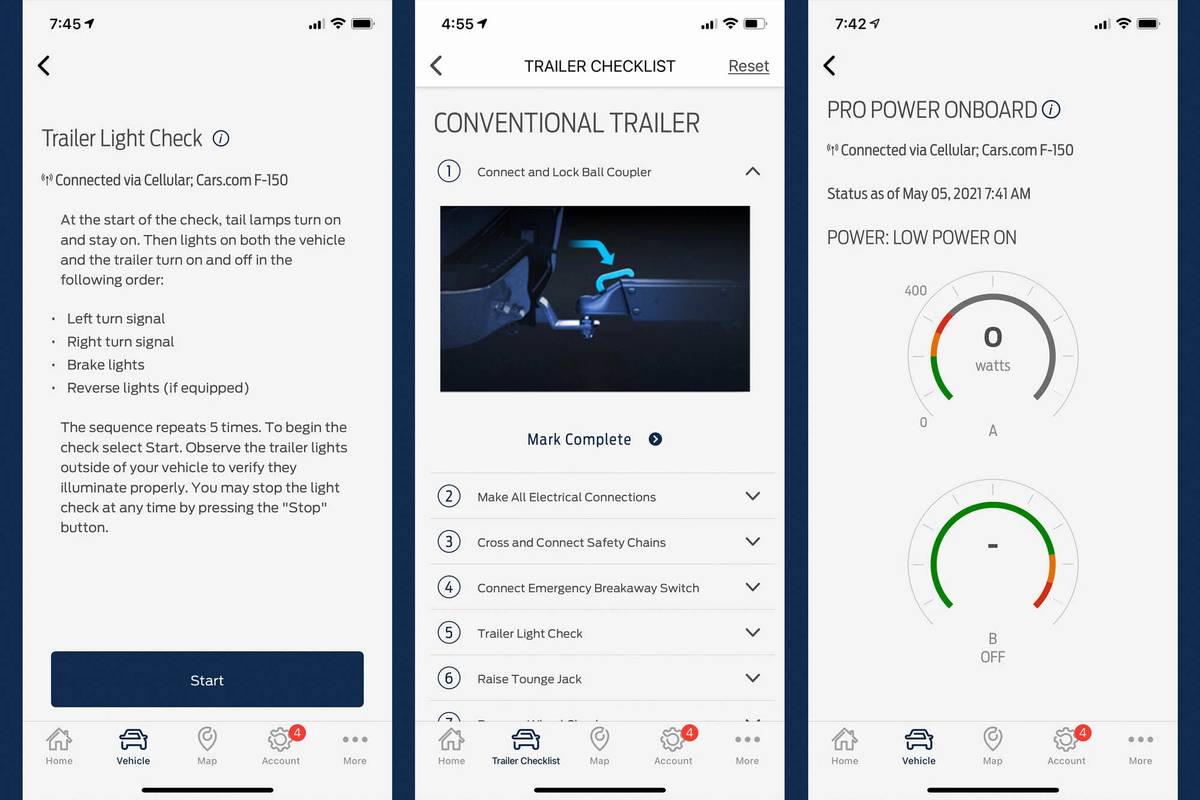 The app was also quick to alert us to problems early on in our F-150 ownership with a series of warning and malfunction messages. Since then, it's also provided proactive alerts regarding Android phone connectivity issues and a battery-drain problem tied to the available Zone Lighting feature. It also alerted us to a needed reflash for the integrated trailer relay module that a dealer subsequently addressed.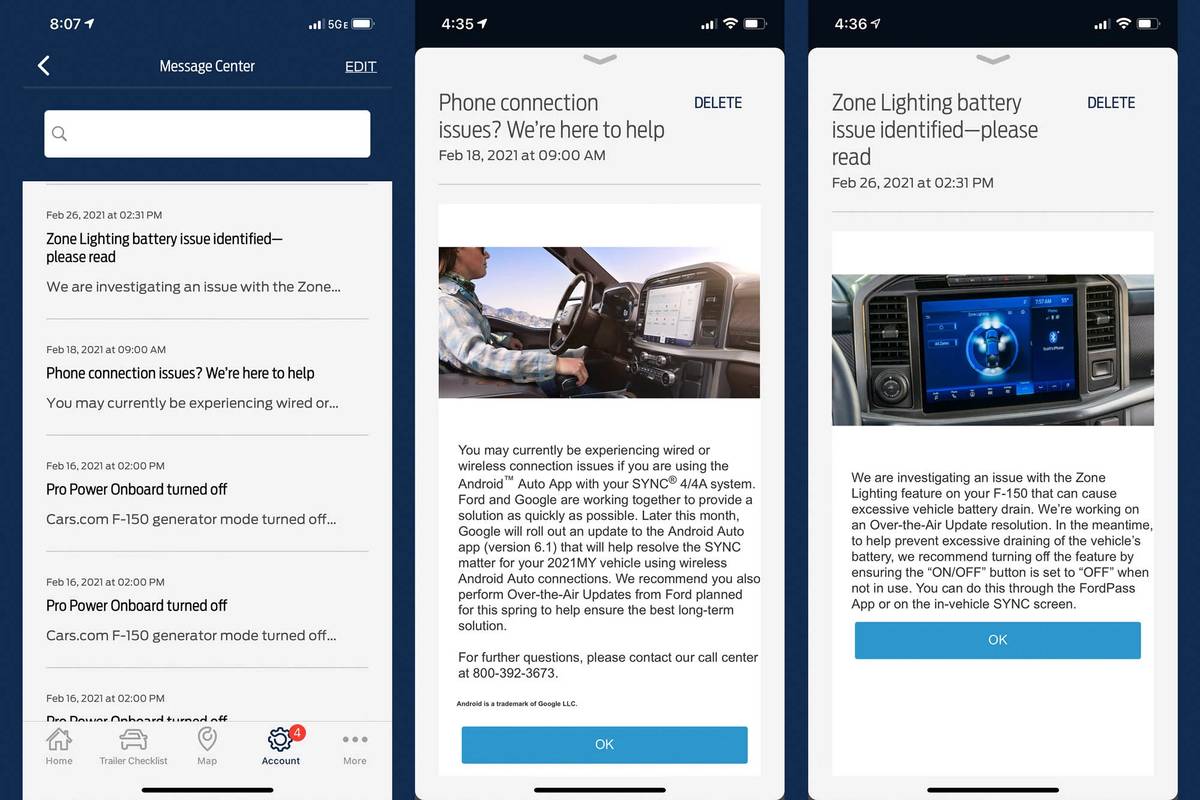 What Could Be Better
Being able to schedule remote starts is a handy feature for commuters or others who regularly drive at the same time day after day, but the FordPass feature lacks the level of customization we've seen in the MyHyundai app, which allowed us to create remote-start profiles for our 2020 Palisade with specific temperature and feature settings. Based on the F-150's Sync settings, FordPass will either condition the cabin based on the outside temperature or use the air conditioning's last set temperature during a remote start, according to Fazel Adabi, a Ford spokesperson. 
FordPass also includes a map feature that shows the most recent location of your vehicle and lets you search for things like fuel and parking. You can also search for a destination and send directions to your vehicle, but unlike other connected-vehicle apps that can send the directions wirelessly to your vehicle's navigation system so they're loaded when you're ready to leave, FordPass makes you establish a USB connection between your phone and vehicle before the directions will appear. With so many other features available wirelessly, this jarring requirement for a wired connection eliminates a lot of its potential convenience.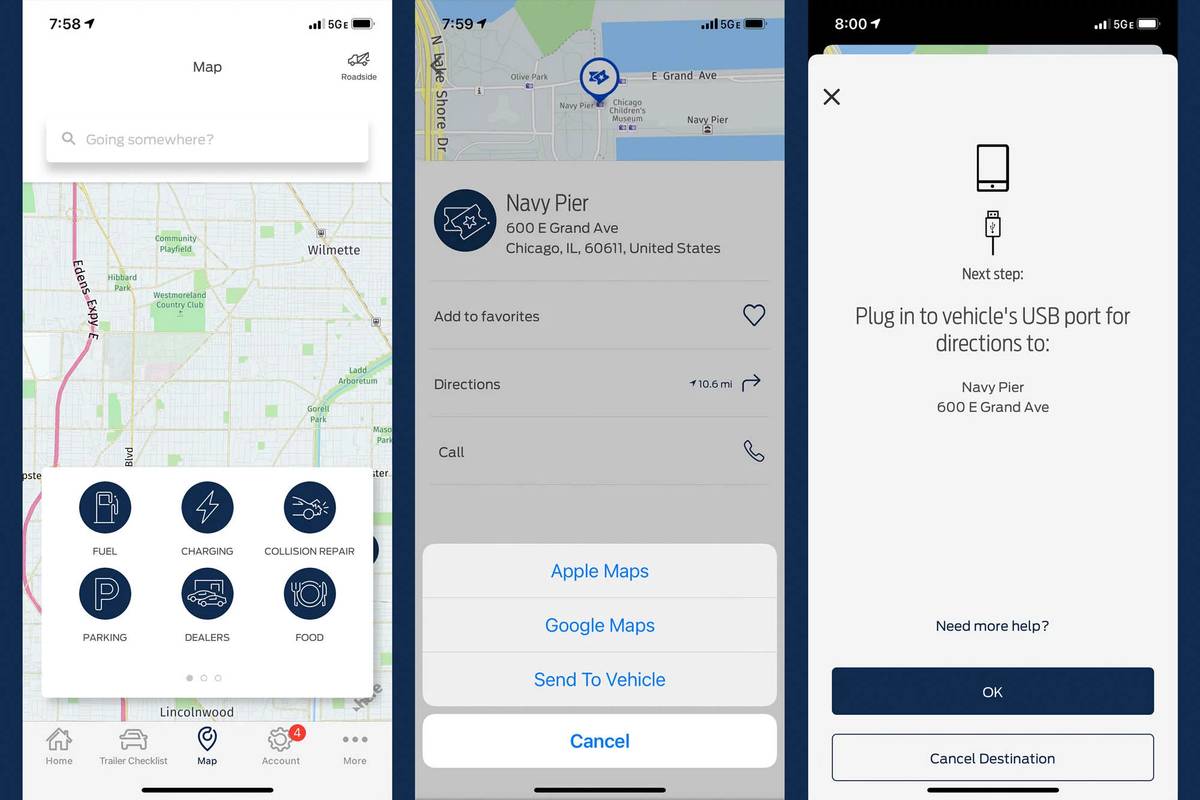 More From Cars.com: 
Here's How Much the 2021 Ford F-150 Costs
Rust Resolution Proves Elusive for Our 2021 Ford F-150
We Bought a $189 Tonneau Cover for Our $78K Ford F-150
Breaking Down the 2021 Ford F-150's Towing Capacities
2021 Ford F-150 Review: Keeping the Champion in Top Condition
The Verdict
FordPass' remote-features customization is limited, but the app includes the basics like remote start, a feature we've grown to love during Chicago winters. And did we mention it's free? The USB connection that's needed to pass directions to our F-150 is an oddity that makes the app less convenient, but when you consider that you can spend hundreds of dollars a year to maintain competitors' connected services after the trial period ends, the quirks of free-to-use FordPass are easier to tolerate. 
Related Video: 2021 Ford F-150: Review
Cars.com's Editorial department is your source for automotive news and reviews. In line with Cars.com's long-standing ethics policy, editors and reviewers don't accept gifts or free trips from automakers. The Editorial department is independent of Cars.com's advertising, sales and sponsored content departments.
Source: Read Full Article