RiMS Racing Free Demo Available on Steam This Week
Just like its four-wheeled sibling, WRC 10, Nacon and RaceWard Studios' motorbike racing simulator RiMS Racing will be available as a free demo on Steam from June 16-22, as part of the Steam Next Fest.
Steam Next Fest is a week-long event which replaces Steam Game Festival and promotes upcoming games. Like WRC 10, RiMS Racing is due to arrive this summer, with a release across PlayStation 4/5, Xbox One/Series, and PC on August 19.
Rather than your usual motorbike simulator, RiMS Racing is part racing game and part educational tool. The RaceWard Studios team, many of whom come from making bike sims for Milestone, want to convey their love of two-wheeled machinery with the title.
https://youtube.com/watch?v=V0u8PW5Ygy8%3Ffeature%3Doembed
There's only eight bikes in the game, but they represent the most powerful sports bikes in the world. The Aprilia RSV4, BMW M 1000 RR, Ducati Panigale V4 R, Honda CBR1000RR, Kawasaki Ninja ZX-10RR, MV Agusta F4 RC, Suzuki GSX-R1000R, and Yamaha YZF-R1 all come with over 200hp out of the box, and that's before you get to work.
Aside from the engines, players can take apart just about every component of their motorbikes and put them back together with more than 500 official branded spare parts. Sometimes you'll need to replace parts for maintenance, but you can also upgrade for better performance.
A special Motorbike Status Check (MSC) function allows you to freeze your bike in a moment to check on how the various pieces are behaving. You can analyze details like brake temperature, suspension compression, and tire pressure to see where parts aren't performing as they ought, or even how your riding style affects your bike's setup.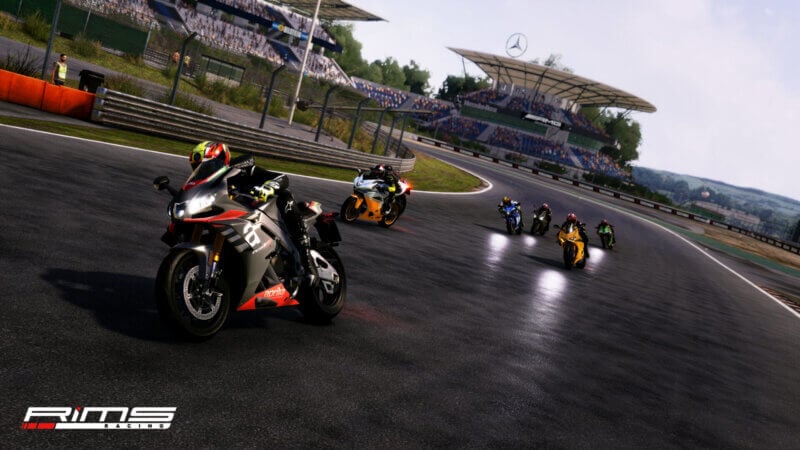 Naturally there's a career mode, which will see you manage and train your rider and team. There's also over 200 equipment items to personalize your rider — you might even be able to recreate your own real-world biking gear if you ride.
The final game will feature ten race circuits from around the world, including several of the usual suspects: Bahrain, Fuji Speedway, Laguna Seca, Nurburgring, Paul Ricard, Silverstone, Suzuka, and Zolder. Two unusual additions are the Canadian Tire Motorsport Park (Mosport) and Circuit de Monsanto, a defunct track in Portugal which hosted an F1 race in 1959.
There's also five point-to-point street courses, based on roads in Australia, Italy, Norway, Spain, and the USA, each of which you can ride in forward and reverse directions.
The RiMS Racing demo is available now on Steam but will only remain through to June 22. After that, you'll have to wait for the finished game in August.
Source: Read Full Article