Racetrack to road: TWR is back
The legendary racing outfit will create a performance car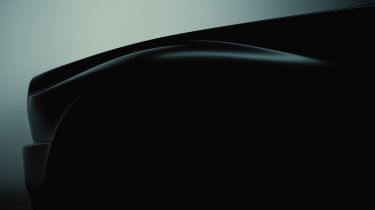 Berkshire-based firm TWR will reinvent the Tom Walkinshaw Racing name to produce what it calls "bespoke high-performance automobiles" as it seeks to "preserve and perfect the analogue driving experience". 
Tom Walkinshaw Racing will be a familiar name to motorsport fans from the eighties and nineties. Established in 1975, the company specialised in creating some iconic touring cars like the Rover Vitesse and Volvo 850 Estate. But away from the track, TWR helped develop cars like the Aston Martin DB7 and Renault Clio V6 – showcasing the firm's breadth of ability. Arguably the most well-known work TWR did was the V12-powered Jaguar XJR that won Le Mans in 1988 and 1990. 
Volvo 850 T-5R (Mk1, 1995) icon review
Fast forward to 2020 and the TWR name was revived as a new company by Tom Walkinshaw's son, Fergus Walkinshaw. TWR is now a separate entity to the original Tom Walkinshaw Racing, but the firm stresses it will share "much of the DNA and spirit that helped the original TWR brand to become a world leader in performance and motorsport engineering."
Not much has been announced about TWR's new project, but a shadowy teaser image suggests at least one full model has already been designed. TWR says it will blend "modern materials" with "innovative design concepts", aiming to create a car with "performance, style, functionality and quality." TWR says more details of its project will be published soon. 
Fergus Walkinshaw spoke on the announcement: "High-performance engineering runs in the blood of the Walkinshaw family, and ever since the original TWR closed its doors I have longed to find a way to continue the family legacy."
Want the latest car news in your inbox? Sign up to the free Auto Express email newsletter…
Source: Read Full Article