'Once-dominant Ford and Vauxhall could become also-rans in the future'
Editor-in-chief Steve Fowler thinks Ford and Vauxhall need to get their pricing right in the EV era if they are to remain popular with customers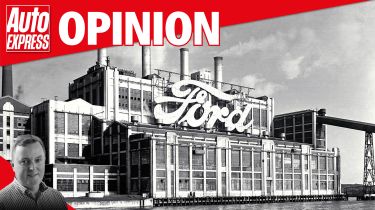 In the 35 years that Auto Express has been in existence, scarcely a day can have gone by without the team here talking about, or publishing a story on, Ford and Vauxhall. From Fiesta to Nova and Corsa, Escort and Focus to Astra, even Capri to Calibra, these classic brands have been arm-wrestling over the middle ground of the UK car market for generations.
They were behemoths in this country long before our first issue hit the newsstands, in fact, and they still clash at the sharp end of a number of market segments that are key to mainstream customers.
"The quality of future VWs will be key in the brand's battle against Chinese rivals"
Will that continue to be the case, say, 10 years from now? It's less certain. We've already seen the companies taking different courses, with Ford notably abandoning the supermini market; and the Focus is set to disappear in 2025, handing that bit of the family-car war on a plate to the Astra. Equally, Stellantis's UK-specific brand doesn't have a direct rival for the Mustang Mach-E.
But in truth, what's likely to guide the fortunes of these two famous names is the ever-increasing onslaught from Hyundai and Kia – both originally value-focused brands, now knocking on the door of premium customers – and the Chinese newcomers. The 2035 deadline for petrol and diesel new-car sales means that there's a race to become established as suppliers of affordable, efficient, properly specced EVs – just as Ford and Vauxhall have dominated much of the accessible market up to now. And it could well get messy.
It would be a tad harsh to say that these two classic names have been caught napping – but buyers are still deciding what, in this fast-developing era, constitutes an acceptable price for an acceptable amount of technology. Given that this is the principle that has guided Ford and Vauxhall, the two brands must want it to be settled sooner rather than later, so they can get on with delivering it.
Do you agree with Steve? Let us know your thoughts in the comments section…
Source: Read Full Article