New-car market hit by "long Covid" as sales struggle
June's registration figures show a 28 per cent rise over 2020, but sales still down 16.4 per cent on 10-year average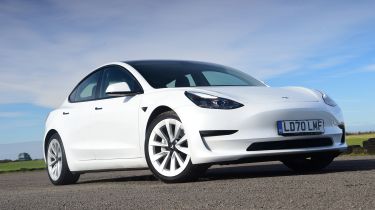 The UK's new-car market is suffering from "long Covid" due to a shortage of semiconductor chips, according to the Society of Motor Manufacturers and Traders (SMMT). 
June's figures show while new-car registrations rose 28 per cent compared to the same month last year (when sales were down by 34.9 per cent), they remain depressed by 16.4 per cent compared to the 10-year average for the month. A total of 186,128 new cars were registered in June, with the Tesla Model 3 topping the best-sellers' chart, followed by the Volkswagen Golf and Ford Puma.
The SMMT' chief executive, Mike Hawes, said car makers are suffering with a "'long Covid' of vehicle supply challenges", which have seen them struggle to deliver new models to showrooms. Lockdown restrictions and increased demand from the consumer electronics industry has seen car makers struggle to source the semiconductor chips that are vital to the functioning of modern cars. 
For those who were able to source a new car last month, 8.1 per cent chose a pure EV, 60.3  per cent went for a petrol car (including mild hybrids), while 10.2 per cent opted for diesel, eight per cent chose a conventional hybrid, and 6.4 per cent went plug-in hybrid.  
Hawes sounded a cautious note of optimism over last month's figures, saying: "rebuilding for the next decade is now well underway with investment in local battery production beginning and a raft of new electrified models in showrooms."
He added: "With the end of domestic restrictions later this month looking more likely, business and consumer optimism should improve further, fuelling increased spending, especially as the industry looks towards September and advanced orders for the next plate change."
Thinking of buying an electric, petrol or hybrid car? Read our buying guide to help you along the way…
Source: Read Full Article