MoT tests: six-month extension granted in wake of coronavirus
Transport Secretary announces six-month MoT extension for drivers whose cars are due MoT from 30 March, though vehicles must be kept "in roadworthy condition"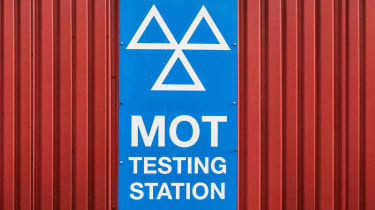 Cars that are due an MoT from 30 March will be granted a six-month extension from the requirement to have a valid MoT, after the Department for Transport recognised the difficulties and dangers implicit in gaining a certificate in the wake of coronavirus. Once the legislation comes into place, it will run for 12 months. 
The news follows days of speculation into how the MoT system could be kept going as the UK lockdown to slow the spread of the disease. The requirement to have a valid MoT certificate was rescinded for heavy goods vehicles and buses last week, as the Driver and Vehicle Standards Agency (DVSA), together with the Department for Transport, recognised the need to keep delivery and other vehicles running.
Coronavirus: what's it doing to the car industry?
Now, cars too are to gain exemption from the annual roadworthiness check, thanks to an automatic sixth-month exemption for ones that were due an MoT from 30 March onwards. Transport Secretary Grant Shapps announced the changes on Twitter, but reminded drivers they must keep their cars "in a roadworthy condition". Shapps also said garages would remain open if people's cars needed repairs.
Anyone whose car is due an MoT before 30 March still needs to obtain a test, with the legislation coming into force on that date. The Department for Transport is working with police and insurers, however, to ensure that anyone who is self isolating and whose car is due an MoT will not be "unfairly penalised for things out of their control."
Transport Secretary Grant Shapps said: "We must ensure those on the frontline of helping the nation combat COVID19 are able to do so. Allowing this temporary exemption from vehicle testing will enable vital services such as deliveries to continue, frontline workers to get to work, and people get essential food and medicine. Safety is key, which is why garages will remain open for essential repair work."
The UK's network of 23,000 MoT stations carries out around 30 million MoTs on cars and vans each year.
Has coronavirus changed your car buying plans? Tell us here…
Source: Read Full Article