'Mega new car deals are on the way as manufacturers need to boost sales'
Editor-at-large John McIlroy thinks we could be heading into a gold period of new car deals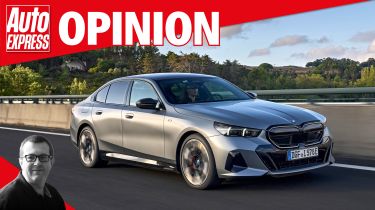 The interests of car buyers are often a political football, but it has rarely been felt so acutely as now. One week it's confusion over when the ban on new petrol and diesel sales kicks in; next the Prime Minister is said to be lining up a load of sweeteners, designed to attract motorists' votes. And all the while, the cost of living continues to rise, with interest rates running at their highest for 15 years. Challenging, confusing times.
But fight your way through the headlines and spin, and you'll find car companies keen – borderline desperate – to sell you a new car in the next year to 18 months.
New car delivery times 2023: how long will you have to wait?
And we're not talking about fringe players; these are big hitters with some of the best-established models in the business. Such as the new 5 Series, which BMW is offering with a choice of petrol, plug-in hybrid and pure-electric powertrains.
The updated Vauxhall Corsa – an absolute king of volume sales – is also about to arrive in the UK, while an all-new generation of Skoda Kodiaq has just been revealed. The manufacturers behind all these models will be counting on them to find private buyers.
The car industry has stumbled badly over the past few years, resulting in extended delivery times. But most of the major players that we talk to now tell us that a) the worst of the orders backlog has been cleared, and b) their factories are not intending to slow down production.
So the deals are already starting to appear. Just as an example, right now on reputable leasing sites you can find a brand-new VW Golf for £200 per month, a Nissan Qashqai for £225 per month and even family-sized EVs for less than £300 per month. It's also worth noting that while car makers are looking to switch to an agency model to sell their cars, that shouldn't get in the way of the offers.
In many ways it's a tough time to be a car buyer – but we might just be heading into a golden period of deals on offer.
Click here for our list of the best car leasing deals on offer right now…
Source: Read Full Article