Halfords teams up with Andy Palmer to get young people into the car industry
Former Aston Martin CEO and current Auto Express contributor Andy Palmer has teamed up with Halfords to try and encourage more young people to work in the car industry, starting out – as Palmer did – with an apprenticeship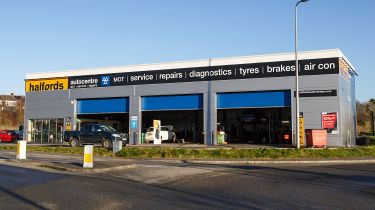 Halfords aims to recruit around 100 new apprentices this year, joining a workforce of 2,200 across 600 garages. The UK currently has a shortage of qualified motor technicians, while even fewer are being trained to work on electric cars.
The Palmer Foundation, the charity set up by Andy Palmer in 2020, will be working with schools to identify disadvantaged young people who may be suitable for an automotive apprenticeship. The young people will then be interviewed by Halfords, which will then cover the cost of a two-year apprenticeship, which includes one day a week at college, for all successful candidates.
'British luxury brands just keep on selling'
Apprenticeships will graduate with either a Level Two or Level Three qualification and Halfords hopes that they will always find employment at Halfords once the apprenticeships are completed.
The programme has won government support with chancellor of the exchequer and former education secretary Nadhim Zahawi, who commented, "This is a big win for the UK automotive sector, not only bringing new talent into the industry but also levelling the playing field for people from a more diverse range of backgrounds.
"As the UK economy motors forward, we need talented people in critical sectors like auto, and it's great to see Halfords and the Palmer Foundation backing government efforts to expand apprenticeships and plug the skills gap."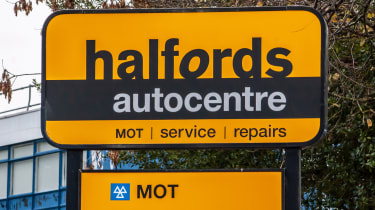 Andy Palmer said, ""When I left school at 16 with few qualifications to my name, not many people expected I'd end up leading some of the most important businesses in the auto industry. I've only been able to get here because of my apprenticeship, which were some of the best days of my life.
"I hope that this partnership with Halfords allows the Palmer Foundation to give the same opportunities I had as a young person to many more young people without connections and a support network around them. Who knows? Perhaps we'll have a future CEO or two amongst the first intake of the Palmer Apprentices.
"We have a very outdated view of motor technicians in this country. Most people still think of Phil Mitchell and Kevin Webster. It's a highly skilled and increasingly technical job these days, and many of the most senior people in the auto industry started out as apprentices, including me."
If you're interested in an apprenticeship with Halfords, supported by the Palmer Foundation, click on the link below and mention the Palmer Foundation in your application.
careers.halfordscareers.com/cw/en/job/530707?lApplicationSubSourceID
Are you a DIY mechanic? Read our maintenance checklist to help slash your motoring costs…
Source: Read Full Article