GT Sport Daily Races: Sparring Dragons
The latest round of Gran Turismo Sport Daily Races has arrived and this week players will be heading to two of the world's most famous racing circuits, and a staple of the game's fictional courses.
Race A again gives players a choice of cars, but this week it's the turn of the Porsche 911. You can select either the 1995 993-generation RS ClubSport, or the 2009 997-generation GT3 for a four-lap race of Fuji Speedway. The race description notes that vehicle settings are adjustable, but this refers to an event-specific tune applied to the vehicles.
This week's Race B is a sprint race around the legendary Circuit de Spa-Francorchamps. Players can choose any of the Gr.3 cars — the in-game equivalent of the real-world GT3-class, with 600hp racing machines very loosely based on road cars — for this three-lap race.
For the longer, endurance-style event this week, you'll be going to arguably the pick of GT Sport's fictional tracks. Dragon Trail is a fantasy circuit based on real terrain near Baska Voda in Croatia, and this week's race takes place on the original Seaside variant, complete with the "Chicane of Death".
It's Gr.2 cars for the race this time round, and that means the six SuperGT GT500 category cars in the game — one each from Honda, Lexus, and Nissan, for each of the 2008 and 2016 seasons. As usual, it's the front-engined 2016 cars that are the weapons of choice.
Players will need to be mindful of two elements of strategy though, with a 7x tire wear multiplier applied so that the 13 laps will feel like 91 laps to your rubber. You'll also need to use both the Racing Medium and Racing Soft tires for at least a lap each in the race, or you'll pick up a one minute post-race time penalty.
These three races will run through to Monday, June 21, when another new set of three will replace them.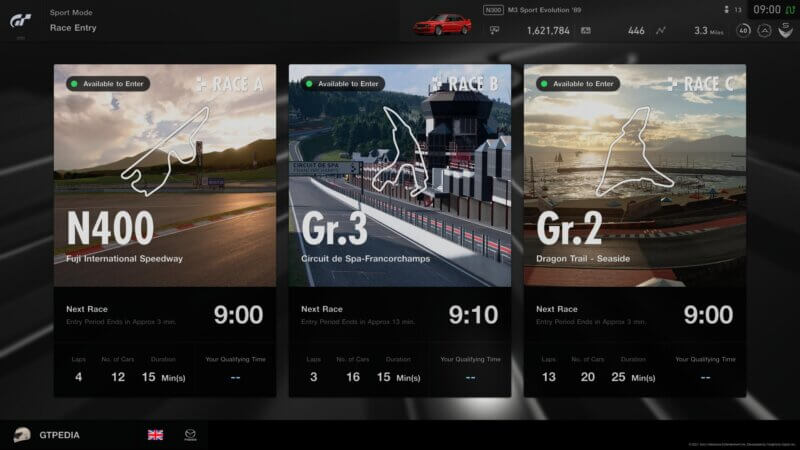 Race A
Track: Fuji International Speedway, 4 laps
Car: Porsche 911 (993) RS CS '95, Porsche 911 (997) GT3 '09 – Provided Car
Tires: Sports Soft
Start Type: Grid Start
Fuel use: Off
Tire use: Off
Race B
Track: Circuit de Spa-Francorchamps, 3 laps
Car: Gr.3 – Garage Car
Tires: Racing Medium
Start Type: Rolling Start
Fuel use: Off
Tire use: Off
Race C
Track: Dragon Trail – Seaside, 13 laps
Car: Gr.2 – Garage Car
Tires: Racing Medium*, Racing Soft*
Start Type: Rolling Start
Fuel use: 2x
Tire use: 7x
* denotes mandatory tire
Source: Read Full Article