Government 'lacks plan' for phasing out new petrol and diesel car sales
MPs say more thought needs to be put into the price of electric cars, their availability on the used market and access to the charging network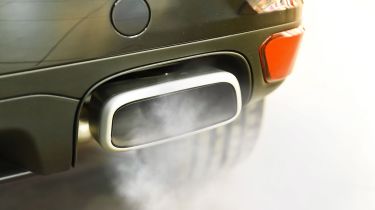 The Government has been scrutinised over the details of its plan to phase out the sale of new conventional petrol and diesel cars by 2030 and new hybrids by 2035, with a committee of MPs saying more thought needs to be put into the price of new electric cars, their availability on the used market, the accessibility of public charging infrastructure and the effect of their production on carbon emissions.
The House of Commons Public Accounts Committee (PAC), which examines the value-for-money of Government projects, has said in a new report that going from 11 per cent of new cars registered being fully electric in 2020 to 100 per cent by 2035 is a "huge challenge" for which the Government lacks a plan.
2030 petrol and diesel ban: what is it and which cars are affected?
The PAC's report calls on the Government to set out its plans for managing the "complex transition" to electric cars, ensuring progress can be checked against it and giving regular updates.
The up-front new prices of electric cars are "too high" for many people in comparison to petrol or diesel equivalents, the PAC says, while further research is also recommended into running costs.
The PAC says the Department for Transport (DfT) has made a "series of assumptions" about journey types and EV charging behaviours. These include 99 per cent of journeys being less than 100 miles, the vast majority of EV charging taking place at home and at night-time, and people using public charging infrastructure on longer trips.
The DfT has not, however, estimated how many public chargers the UK will need to keep up with the rollout of EVs, according to the PAC. The committee specifically says the Government has "not focused much attention on charging for people that do not have off-street parking".
The PAC has raised additional concerns over the environmental impact of producing electric cars, as well as the "eventual recycling challenge". It suggests that the the Department for Business, Energy and Industrial Strategy (BEIS) asks manufacturers to publish information on lifecycle emissions.
Furthermore, there are issues pertaining to the retraining of mechanics who service cars, the impact on the demand for electricity and the implications on Vehicle Excise Duty (colloquially known as road tax). The PAC says BEIS needs to look more closely at the "practical implications" of the switch to EVs.
Commenting on the report, SMMT (Society of Motor Manufacturers and Traders) chief executive Mike Hawes said a "comprehensive and holistic" plan was needed.
He continued: "That plan must convince consumers to make the switch, it must provide the incentives that make electric cars affordable for all and it must ensure recharging is as easy as refuelling, which means a massive and rapid rollout of infrastructure nationwide."
Click here for our list of the best electric cars on sale…
Source: Read Full Article