Freeze PCP and PCH repayments, says watchdog
Financial Conduct Authority recommends three-month PCP and PCH payment freeze for "customers who are having temporary difficulties" due to coronavirus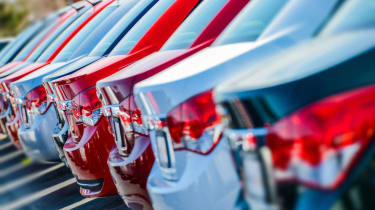 Car finance lenders should provide a three-month payment freeze to motorists experiencing difficulties meeting their monthly PCP and leasing repayments due to coronavirus-related issues, the UK's financial watchdog has said.
The Financial Conduct Authority (FCA) warns that automotive finance houses "should not take steps to end the agreement or repossess the vehicle" if customers are having difficulties making monthly payments due to reduced incomes, unemployment, or health issues brought about by coronavirus.
Coronavirus: what's it doing to the car industry?
The FCA also warns finance companies against changing contracts "in a way that is unfair", such as readjusting monthly repayments for PCP (personal contract purchase) deals based on falling used car values. With PCP deals based around a car's projected depreciation over the length of the deal, and used-car values falling as sales are significantly reduced during the COVID-19 pandemic, the expected value of cars that are subject to a PCP deal could fall significantly, with the FCA warning monthly repayments should not be adjusted to reflect this.
More recommendations concern customers at or near the end of their PCP deals. People in this situation would normally be offered three options: make the final 'balloon' repayment and own the vehicle outright; walk away from the deal owing nothing; or use any overpayments accrued as a result of the car depreciating less than predicted (often referred to as 'equity') to go towards the deposit on a new car, and a new PCP deal. 
This third option, of rolling equity into a new deal, is by far the most popular one for those taking out a PCP deal (who make up the majority of new-car buyers), but with dealerships up and down the country forced to close, this is difficult, if not impossible. 
The FCA has previously told drivers whose contracts are about to come to an end to contact their lenders and discuss what they would like to do, and is now advising finance houses: "Where a customer wishes to keep their vehicle at the end of their PCP agreement, but does not have the cash to cover the balloon payment due to coronavirus-related financial difficulties, firms should work with the customer to find an appropriate solution."
Do you think this is a good idea? Let us know your thoughts in the comments below…
Source: Read Full Article