Chinese company AIWAYS to debut two cars at Geneva
Reservations for new Aiways SUV to begin at the end of April, but right-hand drive production is still to be confirmed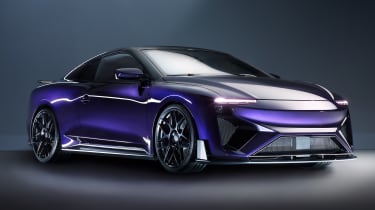 Chinese EV manufacturer Aiways has announced that it will begin taking orders for its U5 SUV at the end of April with first delivery due in the summer. While sales have been confirmed for Europe, the brand is yet to green light production of right-hand drive models.
Exact prices will be revealed at the later date, but the firm states that a "small deposit" will secure an order for its zero-emission crossover. European orders will follow the car's initial launch in China. 
Best electric cars to buy 2020
As with many other car brands, the Covid-19 pandemic has delayed production of the U5, but Aiways says that manufacturing has now re-started at its Shangrao plant. Production for European cars is scheduled to start in July.
Measuring 4,680mm long, the U5 is about the same length as a Jaguar I-Pace. However, at 1,800mm it's much taller – measuring up more closely to a conventional SUV. Aiways claims that interior space will be generous; rear-seat passengers should benefit from an "almost unbelievable" amount of leg- and headroom. An electronic tailgate offers access to a 432-litre boot, which grows to 1,555 litres with the rear seats folded.
Aiways claims that the U5 will offer over 250 miles of range on a single charge, while the 63kWh battery will be able to charge from 30 to 80 per cent in 27 minutes. Power comes from a single electric motor producing 185bhp and 315Nm driving the front wheels. Due to the less complex nature of an electric motor compared to a combustion engine – not to mention the reduced demand on brakes due to regeneration tech – Aiways says the U5 will have 100,000-mile service intervals.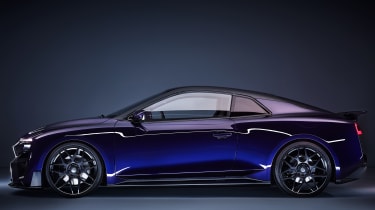 The U5's body is constructed from a combination of aluminium and steel, which AIWAYS says offers both rigidity and safety. The U5 has achieved a five-star safety rating in Chinese crash tests and the firm claims that, once it arrives in Europe, the U5 will be one of the safest mid-size SUVs once on the market.
Driver convenience features include lane-keeping assistance, a driver fatigue monitoring system, automated parking and traffic jam assist. Inside, the U5 will receive a 12.3-inch infotainment system, a set of quirky leather seats and a "tri-fold" digital instrument binnacle.
The U5 first appeared at the 2019 Geneva Motor Show alongside the world's first methanol-electric supercar at Geneva, designed and built collaboratively with Roland Gumpert. Called the Nathalie, it uses methanol to generate electricity, similar in principle to a hydrogen fuel cell. The electricity is then used to drive four electric motors, via twin two-speed gearboxes.
The Nathalie is claimed to generate a combined maximum power output of 793bhp, will cover a maximum of 745 miles between refueling, is capable of 0-60mph in less than 2.5 seconds and has a top speed in excess of 190mph.
Just 500 models of the Nathalie will be built, with deliveries starting later this year. Pricing is yet to be announced, but Gumpert confirmed last year that the Nathalie "will be expensive."
Are you excited about the AIWAYS U5 and Nathalie? Let us know your thoughts in the comments section below…
Source: Read Full Article