Best April Fools' Day jokes by car companies 2022
We round-up this year's best car-related April Fools' jokes, along with a few of the more famous japes from years gone by
April Fools' Day: best car company jokes 2022
April Fools' Day: best car company efforts from the years gone by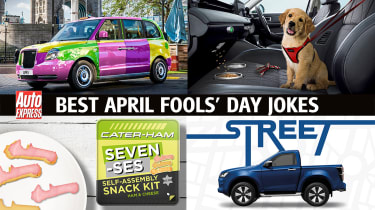 While car manufacturers are usually too focused on sales targets and engineering development to concern themselves with comedy, this quickly changes on April Fools' day. When 1 April comes around, PR departments love to try to pull the wool over our eyes with an outlandish jape – sometimes successfully.
These attempts normally take the shape of an advert or a press release which promotes a dubious new vehicle or some elaborate space-age technology and, given the amount of resources at their disposal, brands can go to great lengths to make their jokes look as convincing as possible. Some even make one-off cars, for a cheap laugh.
Here's our run-down of the best motoring-related April Fools' Day jokes from 2022, as well as some of our favourite larks from years gone by.
April Fools' Day 2022: best manufacturer jokes
Cater-ham Sevenses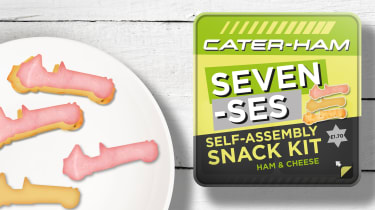 Driving a barebones track car like a Caterham Seven can certainly build up an appetite. Fortunately, the brand's new line of 'Cater-ham Sevenses' seeks to satisfy your hunger.
According to Caterham's research; 'While burning one litre of petrol produces around thirty-five Megajoules of energy, lab tests revealed a single 95g pack of Cater-ham Sevenses contains enough calories to power an adult human for 24 hours straight'. These are certainly impressive figures for a simple mixture of ham, cheese and crackers.
In order to prevent any mistaking your Sevenses for a mere non-car-related snack, they are shaped just like their car counterpart, too.
This delectable treat isn't just for the UK, either. According to Caterham; 'French buyers can look forward to ham and brie, Dutch customers to ham and gouda, Japanese owners to ham and Sakura and, in due course, shoppers in the USA will be able to purchase Cater-ham with a mini can of artificially flavoured spray cheese.'
Bon appetit!
Isuzu D-Max Street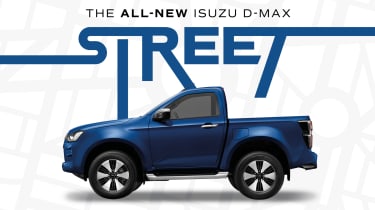 The pickup truck has never quite seen the same popularity in the UK as it has elsewhere in the world, and some may put this down to their large size. Isuzu, though, may have the answer in its all-new D-Max Street.
This short-wheel-base model is designed with the inner-city in mind, and features a tight turning-circle and compact dimensions that make it easy to manoeuvre and park. In fact, judging by the pictures, the bed will even fit a whole bag of shopping.
It looks the part, too, and comes in the colour of your choosing – provided it is blue – along with 18-inch alloy wheels, condensed side steps and chrome front grille, mirror covers and door handles.
Honda Pet Co-Pilot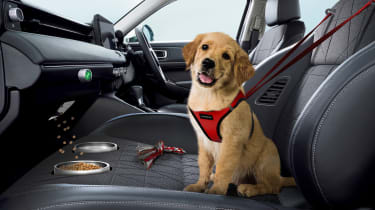 If you're a dog owner, you obviously want the very best for your canine companion. While the boot of your car is probably where they spend most of their time when in the car, it's not quite the epitome of luxury is it?
Fortunately, Honda has the solution to pampering your pet on the move with its new Dog Co-Pilot front seat. This product is soon to be followed by a range of seats designed for cats, hamsters, guinea pigs, rabbits and fish, along with a multi-storey seat for gerbils.
PARTNERSHIP

Need to sell your car?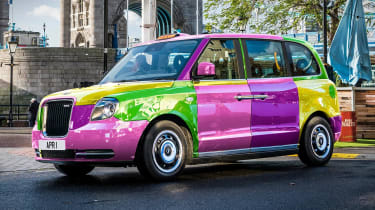 While the London black cab is nothing short of a British Icon, it perhaps isn't quite as eye-catching as it could be.
LEVC, the current makers of the black cabs, have decided to inject some springtime brightness into the lives of Londoners with its latest Spring Edition model.
With design inspiration seemingly taken from the Volkswagen Polo Harlequin, each panel of the TX is treated to only the brightest, boldest shades of green, yellow, purple and pink.
Zapmap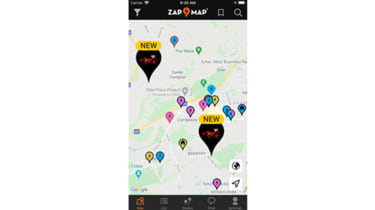 With the ever-growing popularity of EV technology, it seems only fitting that Zapmap – an app that helps drivers find chargepoints – is expanding into Red Diesel.
While Red Diesel fuel is illegal to use in road vehicles, this new feature will undoubtedly prove very popular for motorists with both a Tesla and a John Deere on the driveway.
What's the best car-related April Fools' Day joke you've seen? Tell us all about it in the comments section below…
Continue Reading
1April Fools' Day: best car company jokes 2022 – currently readingWe round-up this year's best car-related April Fools' jokes, along with a few of the more famous japes from years gone by
2April Fools' Day: best car company efforts from the years gone byWe round-up the best April Fools' Day tricks by car companies over the past few years
Source: Read Full Article