Auto Express Father's Day gift guide
A look at some must-have gifts for dads this Father's Day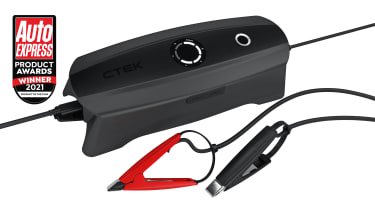 Father's Day is fast approaching (20th June, to be precise), and if your dad's a petrolhead then now is a good time to be thinking about gifts to get him. Need a few ideas? We can help with this selection of potential presents.
Whatever your price range, there'll be something here that fits the bill. These 22 gifts feature everything from car care products to tools, cutting-edge tech and road atlases. There's even an Auto Express print subscription if you fancy sending them a quality car magazine through their letterbox every week.
CTEK CS FREE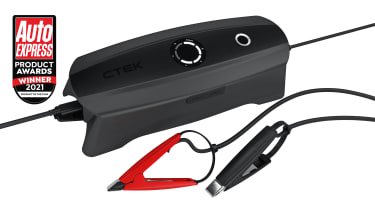 Price: £295
Contact: ctek.com
This battery charger and maintainer comes with Adaptive Boost technology, powering up a flat battery so it's ready to go within 15 minutes. You can use the CS FREE without mains power, so it can be kept in the car for whenever you need to revive a flat battery or top up a 12V lead-acid or lithium one. For longer-term charging, it comes with a standard mains socket, and is compatible with a solar panel kit or separate service battery.
STP Complete Fuel System Cleaners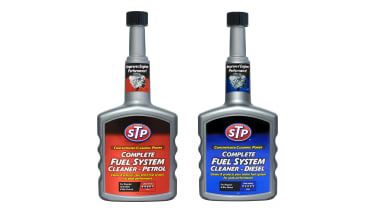 Price: £14.99
Contact: halfords.com; amazon.co.uk
Whether your engine is powered by diesel or petrol, deposits can build up in the fuel system over time, impacting your car's performance. The STP Complete Fuel System Cleaner, available for both diesel and petrol engines, helps tackle these damaging soot deposits. The result? Better performance, emissions lowered and improved fuel economy.
Leatherman Ratchet Driver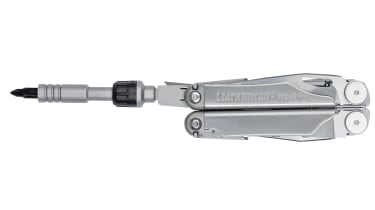 Price: £34.95
Contact: leatherman.co.uk
A multi-directional ratcheting system that's ideal for screws and nuts, the Leatherman Ratchet Driver is perfect for any DIYer's tool kit. It lets you apply torque without adjusting your grip, plus it's equipped with a magnetic bit holder and compatible with Leatherman flat bits and standard quarter-inch bits. The Ratchet Driver works with any Leatherman with a large bit driver and fits easily into a pocket.
Theft Block Signal Blockers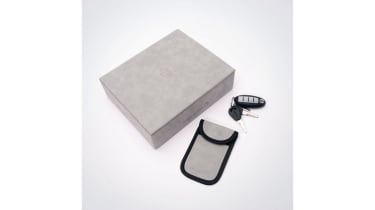 Price: Boxes £60; Pouches £15
Contact: theftblock.com; Theft Block on Instagram and Facebook
Vehicle theft-protection expert Theft Block provides boxes to prevent keyless car theft. Stylishly designed, they complement any decor or room setting, feature an embossed logo, and measure in at 23.3cm x 19.5cm x 7cm. They can also give you protection on the move with double-layered RFID pouches.
Collins 2022 Road Atlases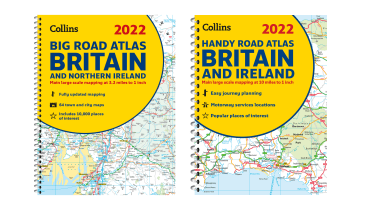 Price: From £4.99
Contact: collins.co.uk/roadmaps
With summer close, now's the time to make road-trip plans. Collins' road atlases have been updated for 2022, and they'll help you find new places to go with their accurate, up-to-date maps. The detail is extremely clear, making them great for long-distance route planning ahead of time. They come in various formats to fit the car, glovebox or a bag, and you can get a 25 per cent discount by entering the code ROADMAPS25 when you buy from the Collins website.
Rimsavers Wheel Protection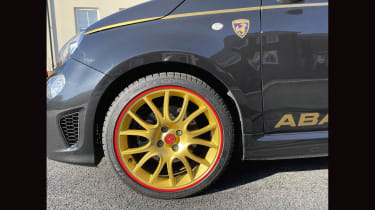 Price: £44.99
Contact: rimsavers.com
Offering alloy wheel rim protection and styling, Rimsavers bands ensure that you don't have to worry about kerb damage and any existing marks are covered up. With a 3M tape and primer system, fitting is simple and can be done in minutes. Available in 12 colours, Rimsavers will give alloys a stylish and practical flourish.
Road Hero Spare Wheel Kit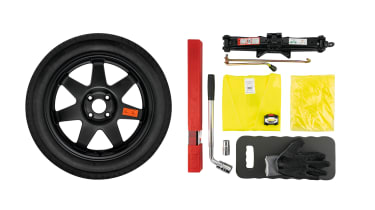 Price: From £200
Contact: wheelwright.co.uk 
Flat tyres are a common cause of roadside breakdown and the temporary fix provided by some repair kits can be limited in scope. Give your dad peace of mind with the comprehensive Road Hero space-saver spare wheel kit. Each includes everything needed to safely carry out a roadside wheel change, making for a quick and hassle-free way to get back up and running.
Nilfisk Core 140 Pressure Washer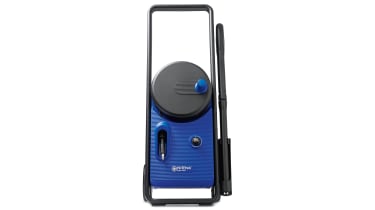 Price: From £176.89
Contact: nilfisk.co.uk
If your dad needs something to take care of deep cleaning, then look no further than Nilfisk's heavy-duty pressure washer. Not only can it handle cars and motorcycles, but it's also ideal for patios and decking too. It boasts 140 bar maximum pressure and can blast away dirt up to 40m2/hour, and it has three separate power settings for different jobs. The flexible hose with internal reel storage means no twisting or wrapping, and there's also storage for the high- pressure lance, trigger gun, foam sprayer, mains cable and accessories. Plus, there's a permanent user guide on the machine's body, ensuring you'll get the right combination of power and nozzle for your cleaning task.
A-Z Road Atlases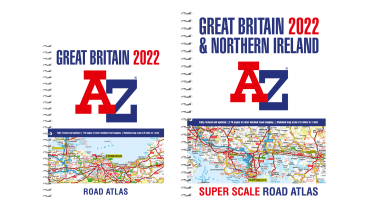 Price: From £6.99
Contact: az.co.uk/roadatlas
With more than 80 years of experience behind them, no one knows the streets of Great Britain better than A-Z. If you're planning summer adventures, don't hit the road without a fully revised and updated A-Z Road Atlas, which includes route planning maps, mileage charts with average journey times, information on motorway junctions with limited interchanges, and postcodes for sat-nav use to help plan the perfect journey. Get 25 per cent off A-Z Road Atlases from the website above with the code ROADMAPS25.
Autoglym Rapid Ceramic Spray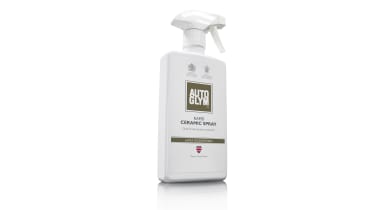 Price: £19.99
Contact: autoglym.com
This is a fast and straightforward way to add protection to your paintwork. The Autoglym Rapid Ceramic Spray is a detailing product that gives up to three months of ultra- hydrophobic paintwork protection. Its simple spray-on, buff-off routine is effective on both wet and dry vehicles, offering more than just a top-up of existing protection. The spray bonds with vehicle paintwork or vinyl wraps to create one of the toughest, shiniest defence layers in car care. Perfect to help your dad spruce up his car this Father's Day.
AlcoSense Excel Breathalyser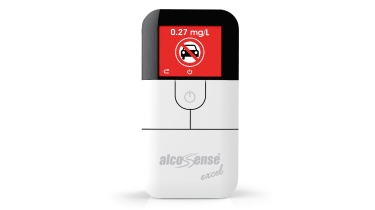 Price: £99.99
Contact: alcosense.co.uk/excel
With pubs now open again, make sure unintentional morning-after drink driving is a thing of the past with the AlcoSense Excel breathalyser. This handy piece of kit will display your alcohol reading in seconds and alert you if you are close to (or over) the drink-drive limit. It can also be adjusted to European limits, and is quick, accurate and simple to use.
Armor All Shield Range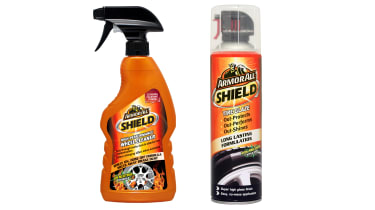 Price: Tyre Glaze £8; Wheel Cleaner £9
Contact: halfords.com; amazon.co.uk
The Armor All Shield range of award-winning treatments combines quick and easy-to-use formulations with top-quality results. The Shield Tire Glaze coats tyres with a super high-gloss protective shield that dries to an ultimate showroom finish, with a precision applicator enabling even, no-mess coverage and a long-lasting formula to protect tyres from browning and cracking. Pair it with the Armor All Shield Wheel Cleaner, which targets stubborn brake dust and grime with an acid-free, pH-neutral formula that's safe for all factory and aftermarket coated wheels.
Medklinn Autoplus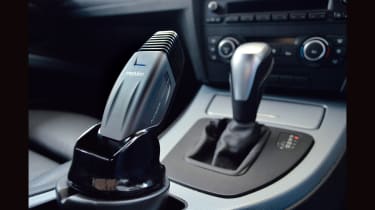 Price: From £150
Contact: uk.medklinn.com
The Medklinn Autoplus air and surface steriliser kills 99.9 per cent of bacteria, germs and viruses, as well as mould and fungi, using CerafusionTM technology to provide chemical-free protection when you're on the move. It also eliminates volatile organic compounds (VOCs) and neutralises allergenic organic compounds. The automotive range features Autoplus Docking (for extra USB connectivity), while there are also Versa 25 and Versa 45 options, ideal for use in the home or hotel rooms.
Simoniz Car Care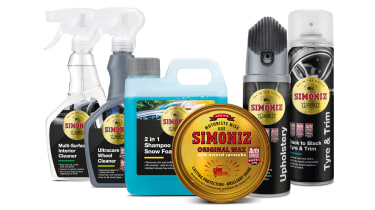 Price: Various
Contact: holtsauto.com/simoniz
Detail matters, and Simoniz car cleaning products are ready to tackle any job. The collection includes a 2-in-1 shampoo and snow foam for a deep clean, Ultracare wheel cleaner, a 'Back to Black' tyre restorer, wax which offers 12 months' protection and shine, multi-surface interior cleaner for hard surfaces, and upholstery cleaner for interior fabrics.
Auto Express Subscription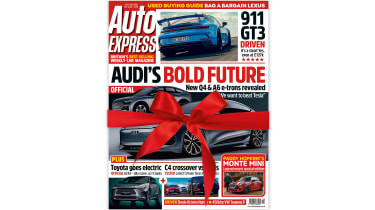 Price: From £20.99
Contact: subscribe.autoexpress.co.uk
There's nothing quite like the feeling of opening a new magazine, and if your dad is passionate about cars then a subscription to Auto Express might be just what he needs. From just £20.99 for 13 issues (a 55 per cent saving on the retail price), the most exciting motoring stories, latest news, reviews and groundbreaking features will drop through the letterbox every week.
Diamondbrite Ceramic Shampoo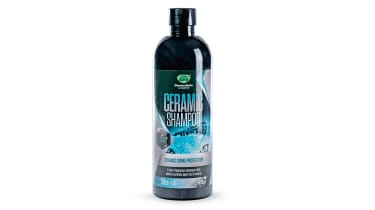 Price: £11.95 for 500ml; £39.95 for 5-litres (quote DBAEX20 for 20 per cent off)
Contact: diamondbrite.co.uk
This new addition to Diamondbrite's range gives ceramic shine protection from just one wash. The ceramic polymers create a cutting-edge hydrophobic layer, with an effective pH-neutral formula that won't remove any existing waxes or polishes. It's highly concentrated so just 25ml in an average bucket will do the job, plus it even leaves behind a pleasant fruity scent.
Nextbase 622GW Dash Cam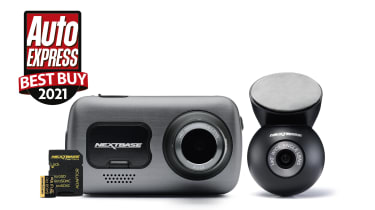 Price: From £249
Contact: netxbase.com/en-gb
Get an extra eye on the road with the multi-award-winning Nextbase 622GW this Father's Day. This dash cam has a great package of features, including stunning 4K cinematic recording, digital image stabilisation and what3words location tracking. You can buy the 622GW direct from Nextbase, and pair it with the Nextbase Rear Window Camera for all-round protection. Plus, there's the 64GB U3 microSD card to give you additional video file storage.
Ultimate Finish Exterior Essentials Kit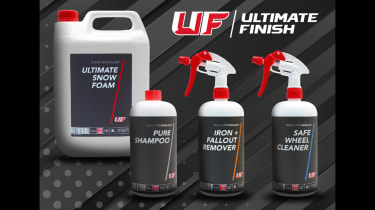 Price: £44.80
Contact: theultimatefinish.co.uk
The Ultimate Finish Exterior Essentials Kit has everything you need for a thorough pre-wash and wash routine. This comprehensive cleaning set is designed, tested and used in-house by professional detailers, and is made up of four products: UF Ultimate Snow Foam, UF Iron + Fallout Remover, UF Pure Shampoo and UF Safe Wheel Cleaner.
ScratchShield Bucket Filter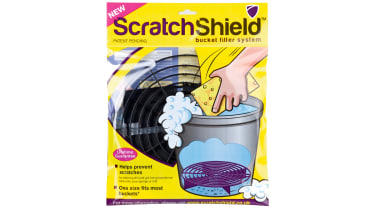 Price: £7.29
Contact: scratchshield.co.uk
This great gift protects your vehicle from damage during the washing process, keeping sponges and wash mitts clean and free from contamination. It fits in most buckets and comes with a lifetime guarantee. It's available from car accessory retailers or you can buy directly from ScratchShield.
Versitray Flexible Tool Tray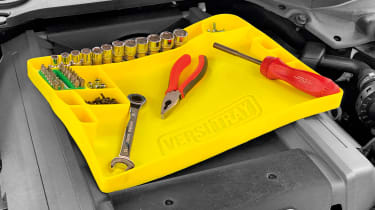 Price: £24.99
Contact: versitray.co.uk
An adaptable and flexible tool tray that can grip onto uneven surfaces, the Versitray is an ideal accessory for vehicle maintenance. You'll never lose a nut, bolt or tool, and it's easy to clean, too, staying clear of dust and debris thanks to its anti- static material. Made in the UK, the Versitray is fully recyclable.
Pioneer SPH-DA160DAB Multimedia Head Unit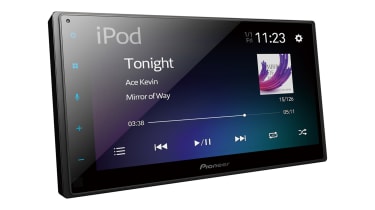 Price: £349.99
Contact: pioneer-car.eu
Pioneer's new multimedia double-DIN head unit is purpose-made for digital media, offering smartphone connectivity and a DAB+ radio. Free from endless menus, Pioneer has instead focused on making the device as intuitive to use as your smartphone. Shortcut buttons are included for essential functions, while the rest can be controlled through the 6.8-inch touchscreen or by voice activation.
Silverline Tools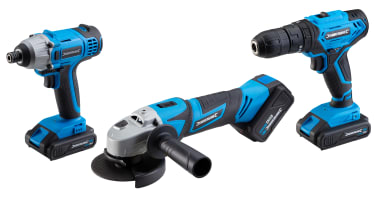 Price: Impact Driver £48.90; Combi Hammer Drill £46; Angle Grinder £77.80
Contact: silverlinetools.com
This new 18v cordless range from Silverline includes 11 lightweight workshop tools designed for easy handling and working in tight spaces. The tools are based on a single-battery system that powers everything in the series, so you can enjoy the benefits of using a single charger for power. The 18v range includes the Impact Driver with variable speed trigger and vibration-reducing grip, the Combi Hammer Drill, which features 18 torque settings, and the Angle Grinder with a three-position auxiliary handle, pin spanner and keyless adjustable safety guard.
Source: Read Full Article