2021 Lexus LC 500 Convertible: 7 Things We Like (and 5 Not So Much)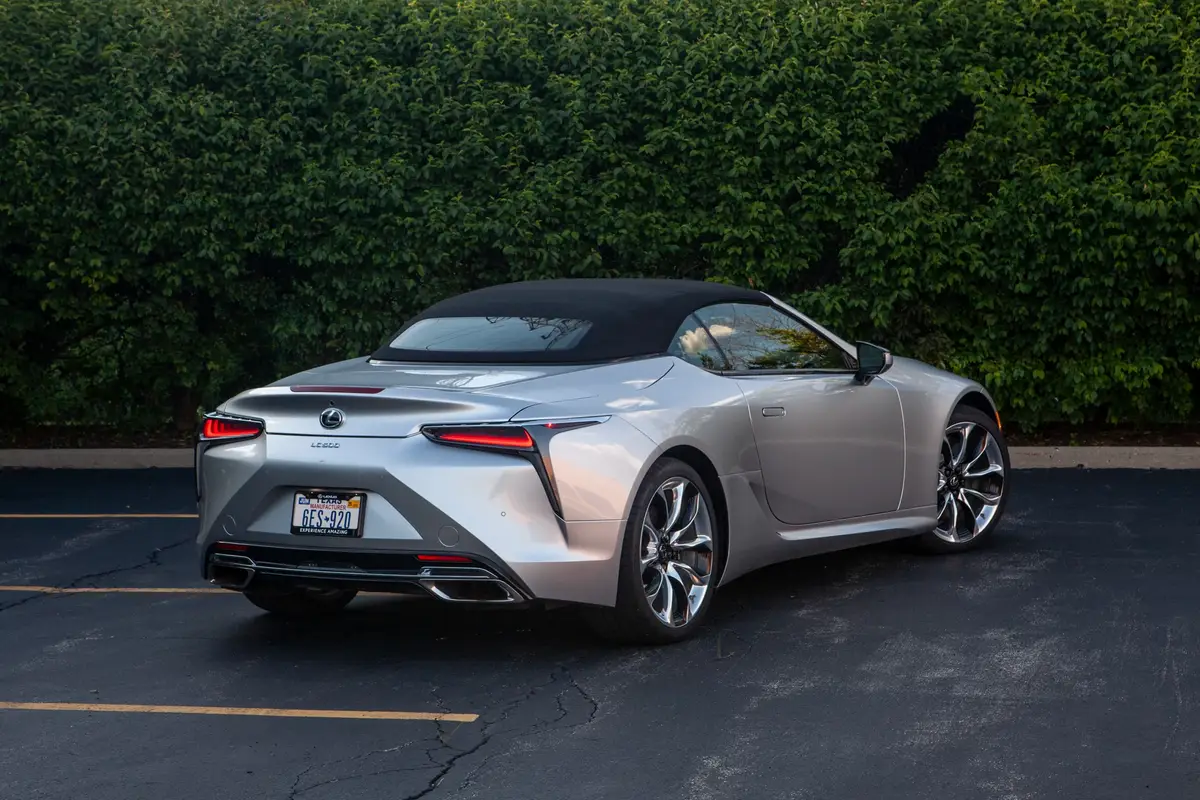 The Lexus LC 500 Convertible is back again for 2021, with supercar looks and touring levels of comfort. When it debuted for 2019, it was clear the LC 500 Convertible was more of a grand tourer than a track-ready performance car. That's still true of the 2021 model: It looks expensive down to the headlight and taillight details, it's a joy to drive, and who doesn't like to feel the wind in their hair? Still, converting a coupe into a soft-top means some things are going to get left behind.
Related: 2021 Lexus LC 500 Convertible Review: Robbing Peter to Pay Sol
Dreaming of a luxury convertible and want to know more about the LC? Take a look at Joe Wiesenfelder's comprehensive review through the related link above. For a quicker take, check below to see what we like (and don't) about the 2021 Lexus LC 500 Convertible:
Things We Like
1. High-Powered Without the Turbo
The 5.0-liter V-8 puts out 471 horsepower and 398 pounds-feet of torque. A rarity among V-8s: There's no turbocharger. But the LC's throttle response is so immediate, you probably won't miss it.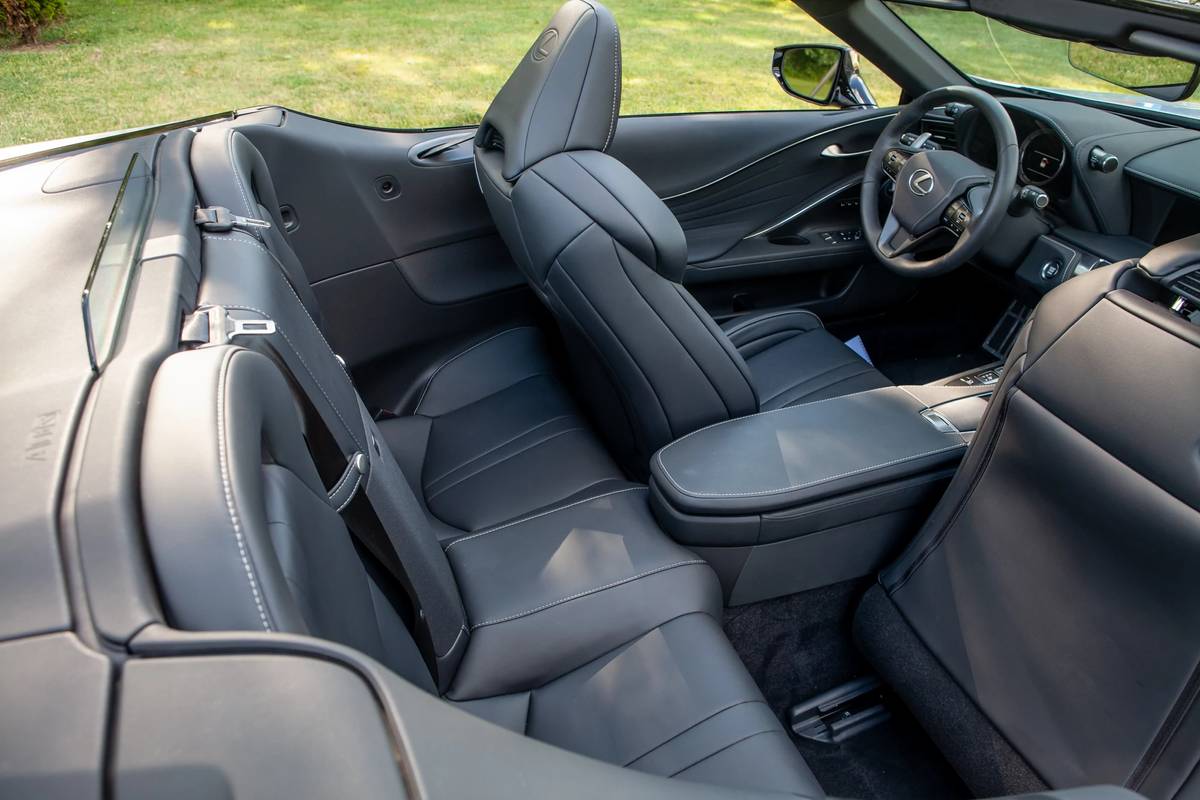 2. Sweet Sound
The lack of turbo also means there's nothing blocking the natural exhaust sound, which is rich.  A pipe pumps the induction sound into the cabin, and Lexus has engineered the audio system's speakers to augment the sound even further. Active sport exhaust, a standard feature, also lets you tap into the natural noise at high revs.
3. Handling
Overall, it's great to be behind the wheel of the LC convertible. Body roll is minimal and the car feels about as isolated from the road as you could want to be. If you gun it, the back end has a tendency to feel a little squirrely or out of control, but the electronic stability system will help keep you in line.
4. Fitting Transmission
The 10-speed automatic transmission is great for the grand-touring feel of the LC. Automatic transmissions with lots of gears can be laggy, but considering the LC isn't really meant for peak-performance track driving, it works well.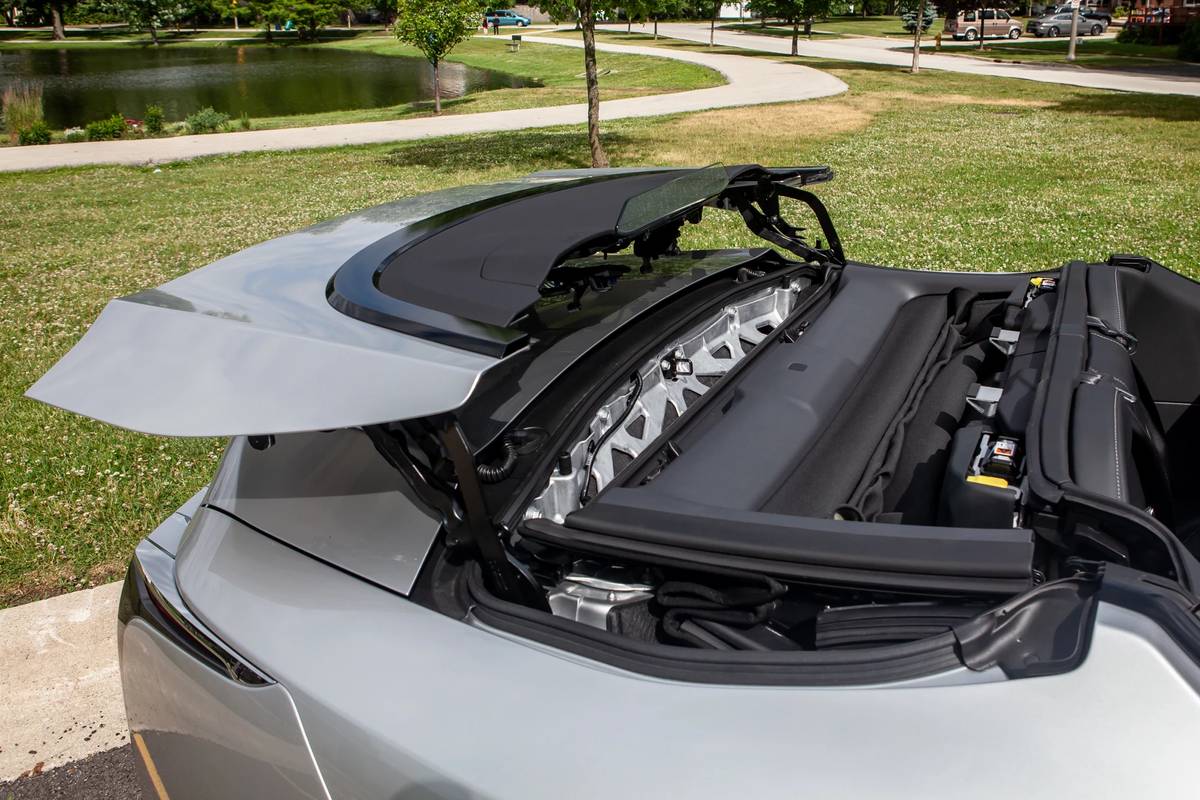 5. Timeless Soft Top
Lexus has a history of retractable hardtop convertibles, but the simple soft top gives the LC a timeless elegance. Still, the soft top was more than an aesthetic decision; it also helps to keep the car's center of gravity low and it doesn't eat up any trunk space. It takes about 15 seconds to lower at 31 mph and 16 seconds to raise.
6. Comfort for Two
The interior materials are quality and the passenger and driver's seats are comfortable. With the top down, the drive is that much more pleasant. You can put up the standard windscreen behind the front seats to cut down on the buffeting.
7. Low Wind Noise
One edge retractable hardtops have over soft-tops is that they're better at noise control, but the LC's soft top does a great job of keeping out the wind sound; it'll even filter out that lovely exhaust sound if you don't want to hear it. The thick cloth top keeps the cabin just as quiet as — if not quieter than — a lot of non-luxury cars.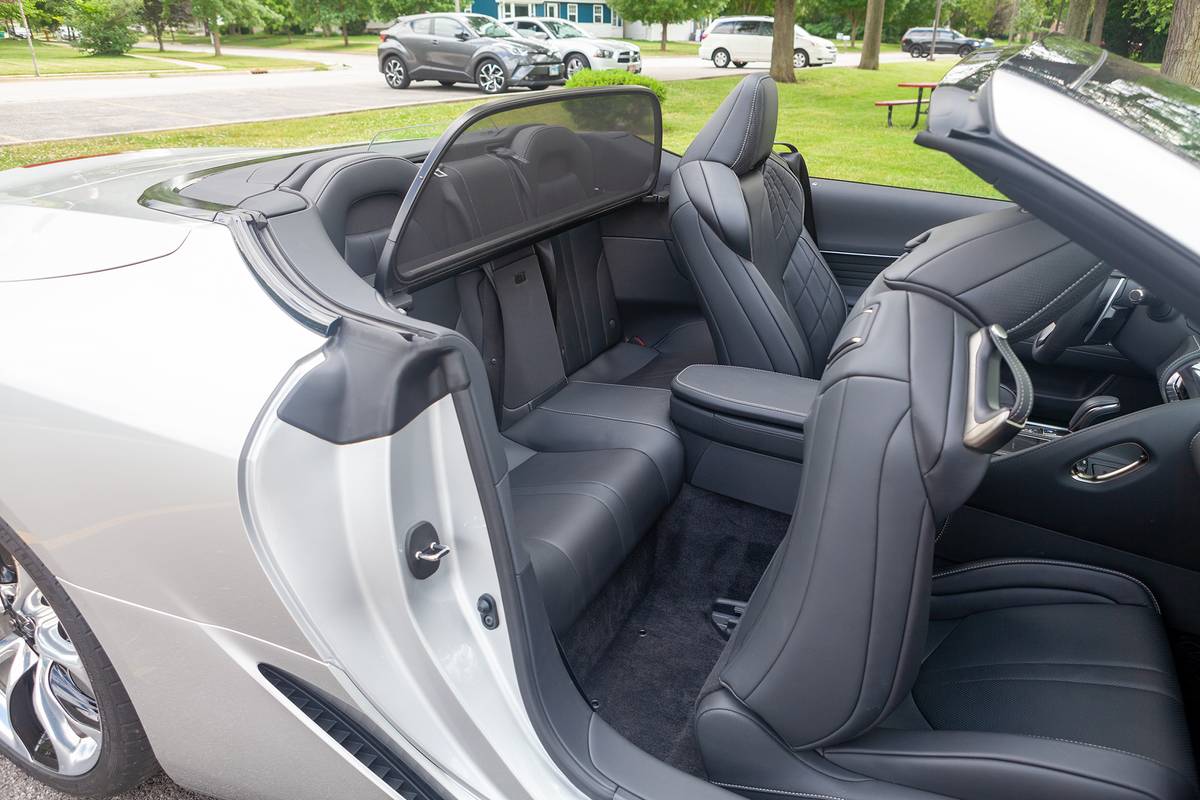 More From Cars.com:
Less Metal, More Money: 2021 Lexus LC 500 Convertible Priced at $102K
Lexus LC 500 Goes Topless for 2021
Lexus LC 500 Keeps Fresh for 2021 With New Colors, Driving Dynamics, Android Auto
3 Ways the 2020 Lexus GS F Sport Black Line Special Edition Boasts 'Best Ever'
More Lexus News
Things We Don't
1. Terrible Touchpad
How bad is the touchpad? So bad that Lexus made the display in the 2020 RX 350 SUV a touchscreen. The touchpad, called Remote Touch, is the only way to operate the 10.3-inch display in the LC, however. A little like a laptop trackpad, it's difficult to use while driving because you have to move the pointer across the screen.  A lot of the functions you want are also hidden several menus deep, which is a problem because it's not just a multimedia system; it also contains all the essentials, including climate controls.
2. Unusable Backseat
It's hard to say that the LC 500 Convertible really has a backseat at all given its size and how difficult it is to use (though this is a common issue among cars of this type).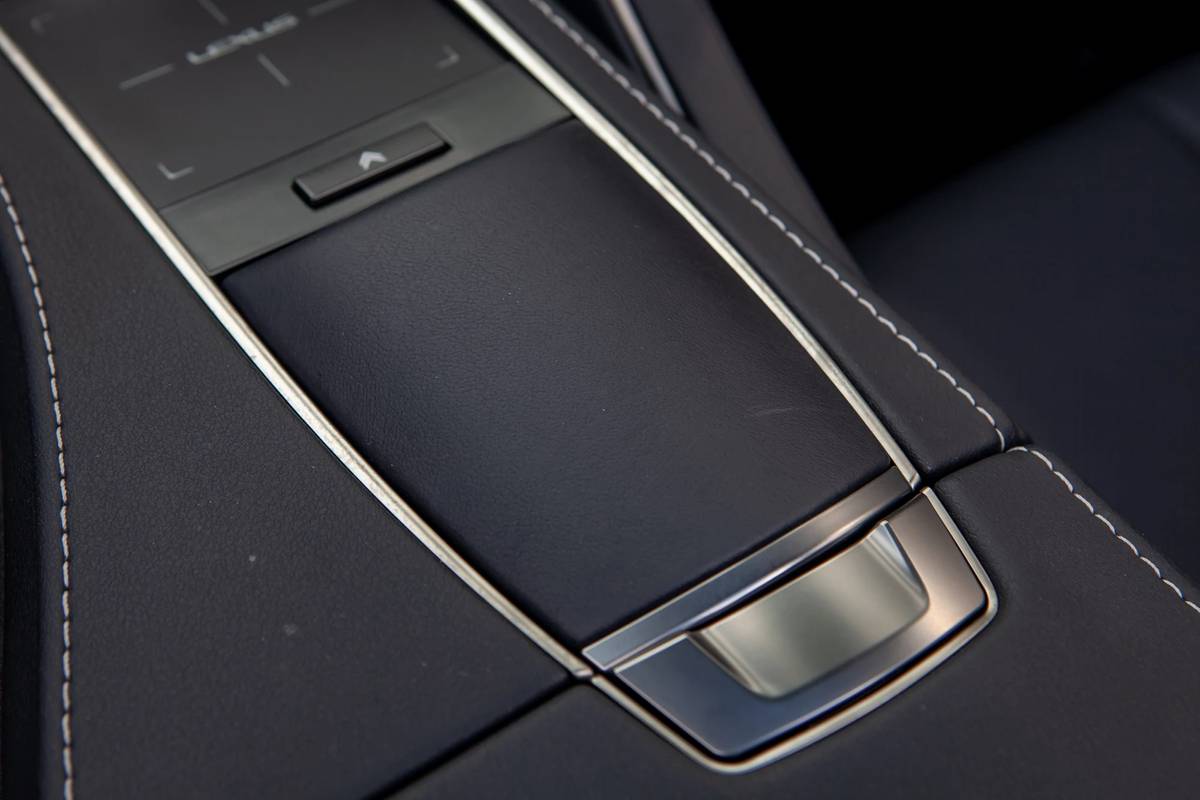 3. Adaptive Suspension Is Undetectable
An adaptive suspension comes standard on the LC, but there's not a noticeable difference in ride quality when you change driving modes. Switch among Comfort, Normal, Sport and Sport Plus modes and the only difference you'll be able to detect is in powertrain behavior, not the suspension feel.
4. Top-Up Visibility
When the cloth top is up, it makes a wide C-pillar that takes away a lot of rear visibility.
5. It's Not the Coupe
For a soft-top, the LC convertible is attractive and maintains a lot of the luxury feel of the coupe … but in our opinion, it still lacks that certain "it" factor the coupe brings to the table.
Related video:
Cars.com's Editorial department is your source for automotive news and reviews. In line with Cars.com's long-standing ethics policy, editors and reviewers don't accept gifts or free trips from automakers. The Editorial department is independent of Cars.com's advertising, sales and sponsored content departments.
Source: Read Full Article