2020 Mercedes-Benz CLA250: 6 Things We Like (and 5 Not So Much)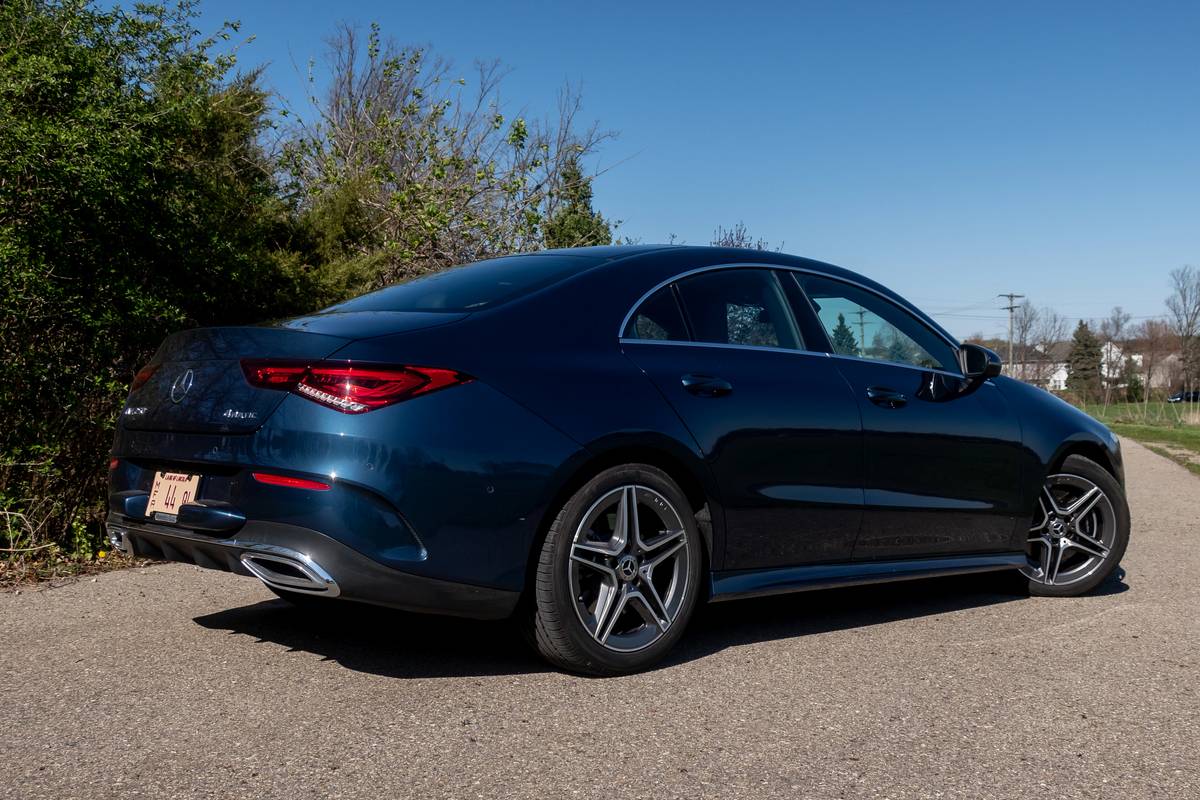 The Mercedes-Benz CLA250 is back for 2020, offering a stylish option for entry-level luxury buyers — if you can overlook a few flaws, that is.
Related: 2020 Mercedes-Benz CLA250 Review: Fancy but Flawed
The CLA250 is a classy "coupe," albeit one with four doors. Still, it maintains a sleek exterior and the kind of swept-back roofline that gives the sense that it'll go fast. But in some aspects, it might be a case of style over substance. The interior is small, and a lot of features that come standard on nonluxury vehicles are only available as add-ons. Maybe it hurts to look this good.
Looking for an entry-level Mercedes like the CLA and want all the details? Check out Cars.com scribe Aaron Bragman's top-to-bottom review via the related link above. If you just need the fast facts, here's a quick rundown of the things we like (and a few we don't) about the 2020 Mercedes-Benz CLA250:
Things We Like
1. Peppy Acceleration
Under the hood, the CLA250 has a turbocharged 2.0-liter four-cylinder that makes 221 horsepower and 258 pounds-feet of torque — enough to really move the thing when you need passing power or quick acceleration.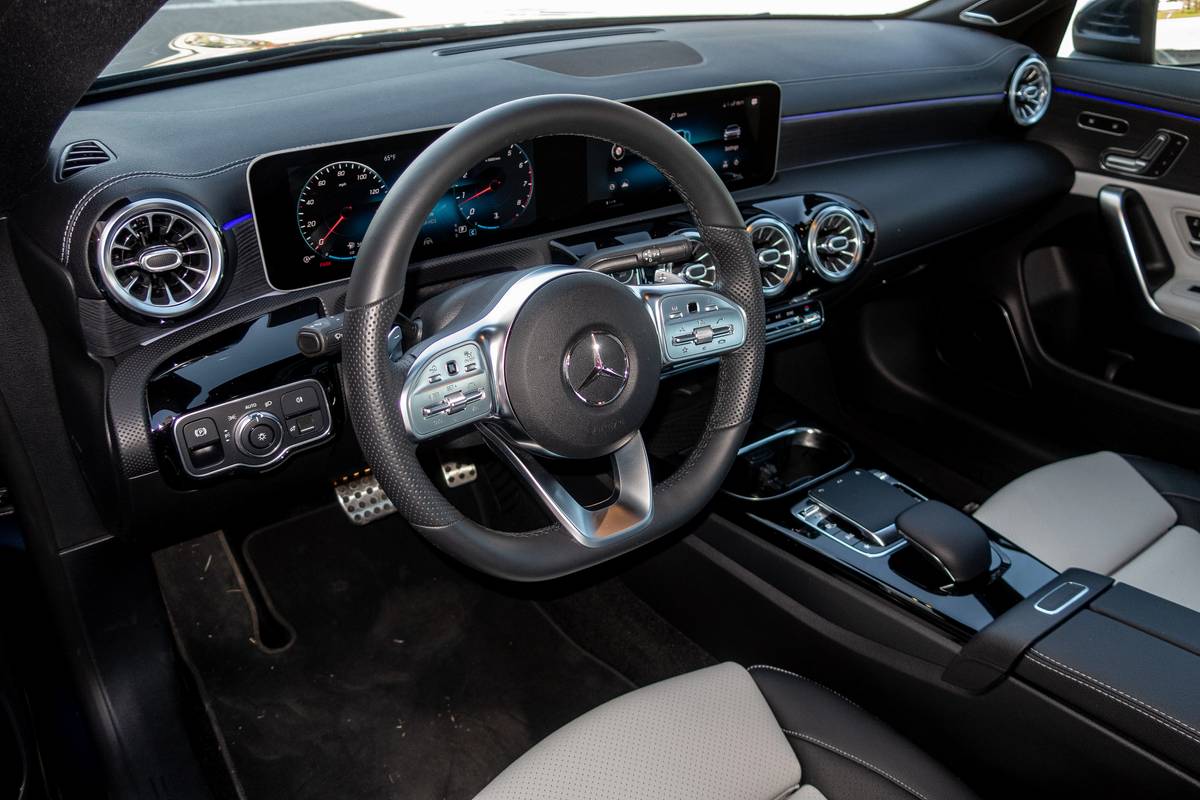 2. Handles Well
The tuning of the chassis makes the CLA feel like a much heavier car than it is, but that's not a bad thing. It still feels athletic and agile on the road; steering feel is great and adjustable to your liking; and the dampened suspension makes a smooth ride of broken roads. 
3. Premium Interior
From the dashboard outfitted with dual screens to best-in-class materials throughout, sitting in the cabin of the CLA is a luxurious experience not unlike that of the more expensive E-Class or S-Class.
4. Decent Cargo Space
The CLA has 13.1 cubic feet of trunk space — the most out of its immediate competitors. And you can fold down the rear seats for even more room.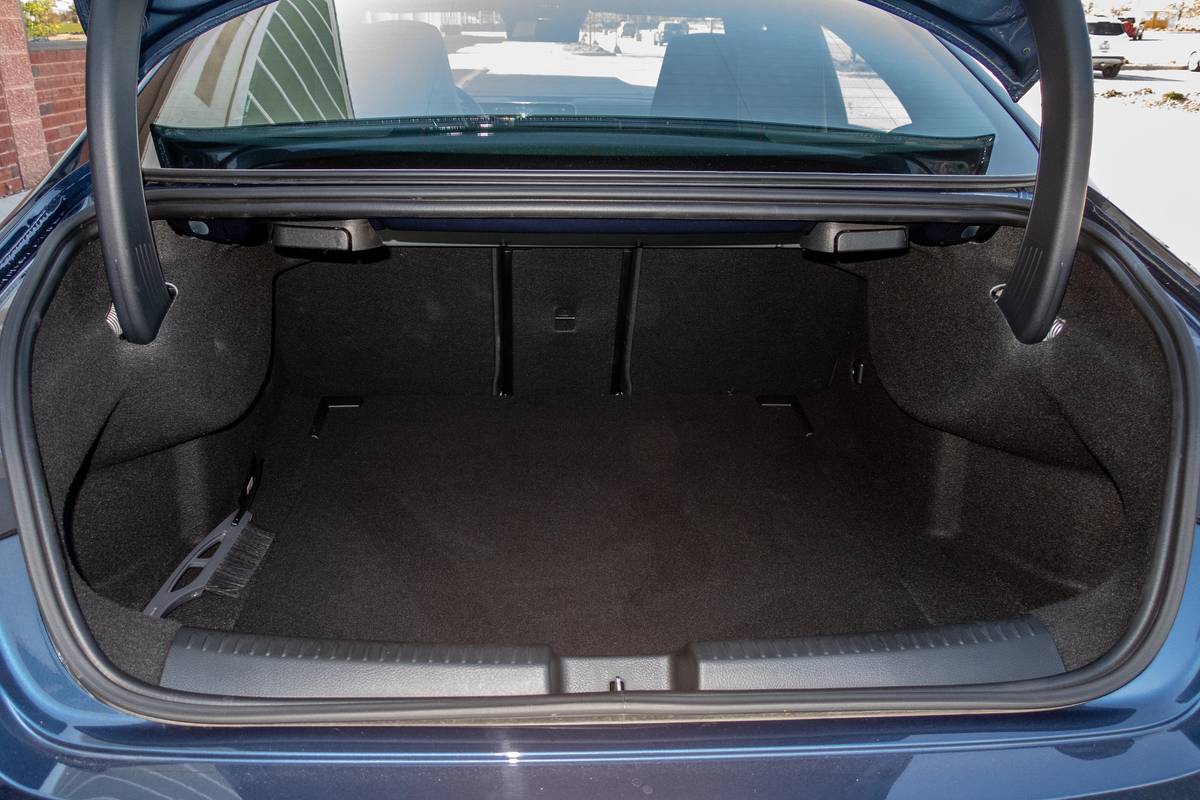 5. Modern Multimedia
The twin screens on the dashboard are the centerpiece of the CLA250. They're powered by the same Mercedes-Benz User Experience multimedia system as seen in the automaker's more expensive models. The navigation has an augmented reality feature that feels totally futuristic, as does the "Hey, Mercedes" voice-controlled digital assistant function. (Just be sure not to say "Mercedes" while in the car or you'll accidentally activate it.)
6. Gas Mileage
Fuel economy for the 4Matic all-wheel-drive model is rated 23/33/27 mpg city/highway/combined by the EPA. The base, front-wheel drive model does a bit better at 25/35/28 mpg. Both are respectable considering the turbocharged engines involved.
More From Cars.com:
Shopping for a 2020 Mercedes-Benz CLA250? Research One, Here
Find a 2020 Mercedes-Benz CLA250 for Sale Near You, Now
2020 Mercedes-Benz CLA-Class: Still Small but Bigger on Tech, Safety
Big Price Bump for Mercedes CLA250 Makes More Room for A-Class
Find Your Next Car
Things We Don't
1. Fun to Drive … if You Can Get In
It's a feat to get in this car. You have to duck under the low roof and steep windshield, then contort yourself around the B-pillar just to get in the seat. And if you want to exit, you'll basically have to pull yourself out of the car. The backseat suffers from the same problem: The doorway is small, the roof is low and there's very little legroom. The problem is that this should have been a two-door coupe, which would've given more room for entry and exit.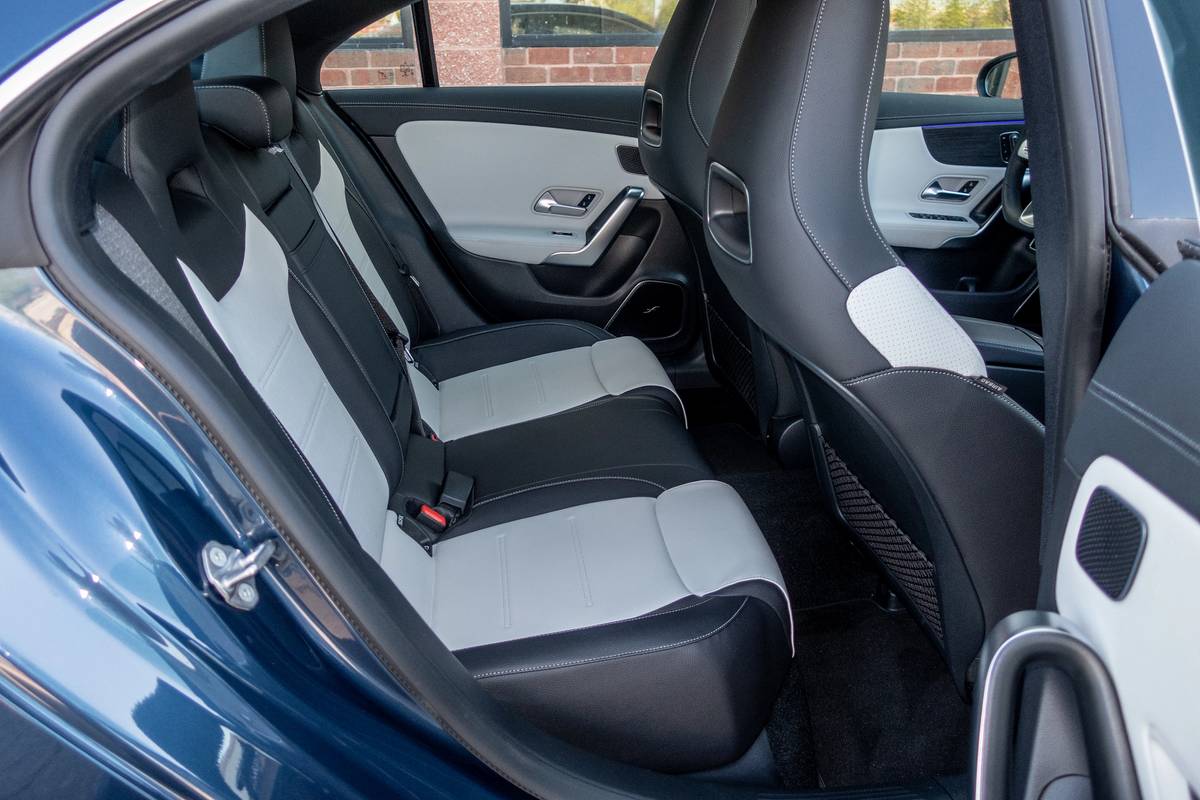 2.  Laggy at Low Speeds
At slower city-driving speeds, it takes a moment for the accelerator to engage after you step on the gas. There's also an odd lag when accelerating from a stop, which makes the CLA hard to drive smoothly at low speeds. Sport mode keeps the transmission in a lower gear, which doesn't help the problem. Once you get up to highway speeds, however, the seven-speed dual-clutch auto transmission performs well — though the CLA would benefit from a conventional automatic transmission or manual shifter for a more pleasant driving experience all around.
3.  Hard-to-Use Controls
The touch-sensitive controls are difficult to use properly, though this problem isn't unique to the CLA.
4. Safety Costs Extra
The CLA comes equipped with forward automatic brake assist, an attention monitor and a backup camera, but a lot of the safety and driver assistance tech you'd expect in a car like this is optional. Adaptive cruise control, active brake assist with cross-traffic function, blind spot assist and more are wrapped up in an additional package.
5. Value Is Optional
The 2020 CLA250 4Matic starts at $39,645 (including destination charge), but you can easily rack up thousands in options. It costs $1,030 for heated and ventilated seats and $2,250 for a Driver Assistance Package that includes some of the aforementioned missing safety features. Even keyless entry isn't standard on a car with a keyless ignition. Still, this is normal among luxury brands, which often charge extra for a lot of the systems and features that come standard in mass-market cars.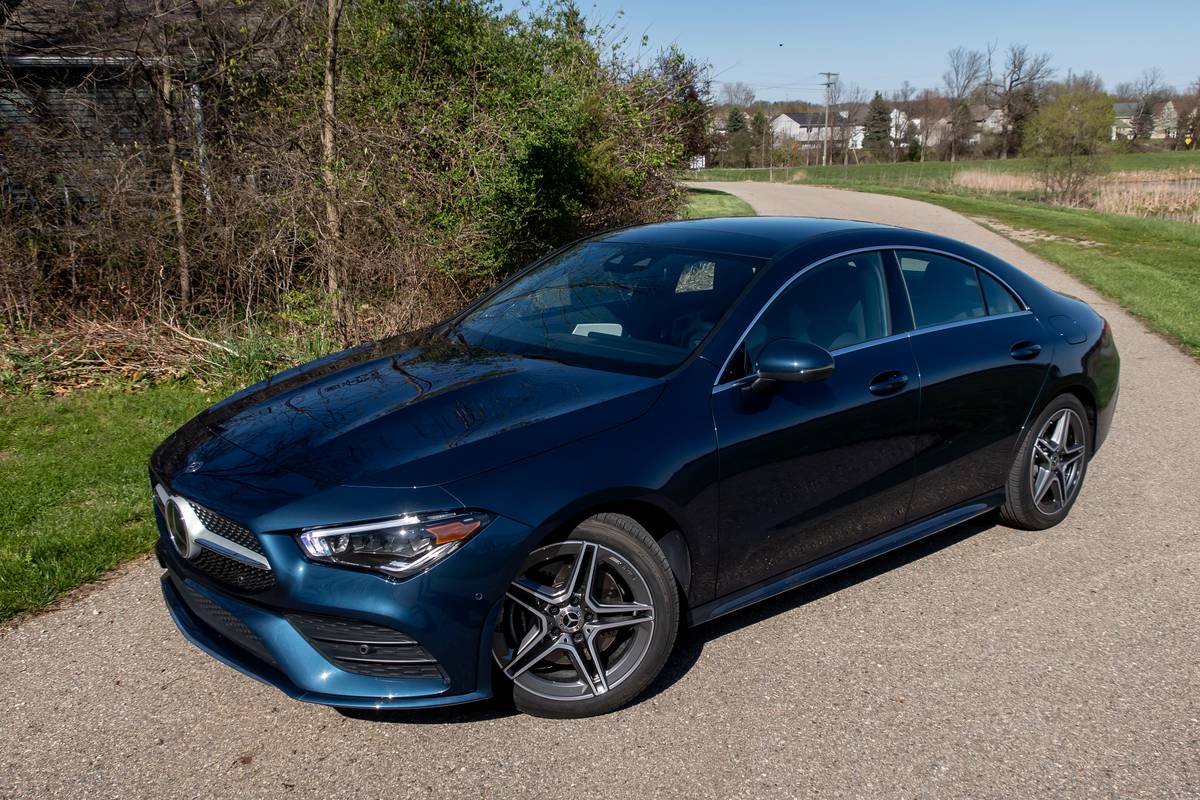 Cars.com's Editorial department is your source for automotive news and reviews. In line with Cars.com's long-standing ethics policy, editors and reviewers don't accept gifts or free trips from automakers. The Editorial department is independent of Cars.com's advertising, sales and sponsored content departments.
Source: Read Full Article