10 Biggest News Stories of the Week: Hyundai Palisade Stereo Bumps 2021 Acura TLX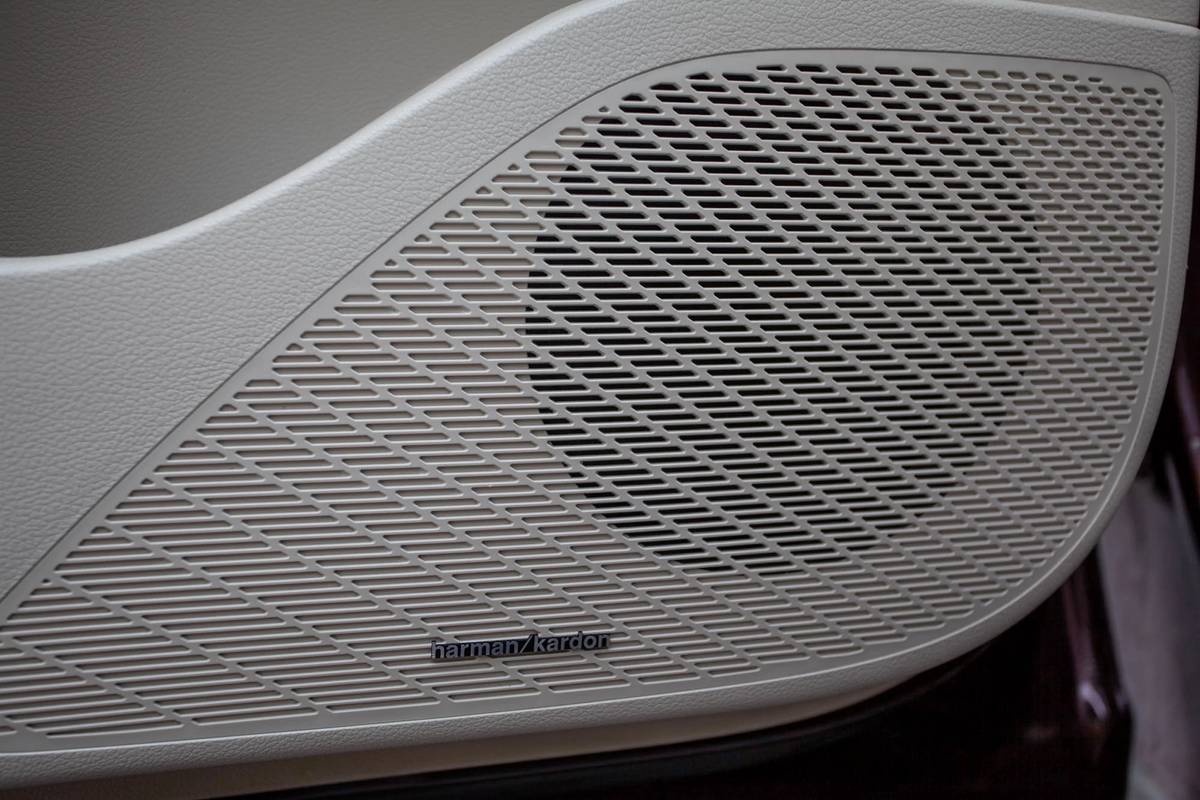 Sooo … how 'bout them debates? Too soon? (Backs away slowly.) Well, besides the broad consensus that Tuesday evening's Biden-Trump showdown was disconcerting, to say the least, another thing Americans seem to agree on is that we love SUVs and we're not that interested in sedans anymore. And for that reason, the car-loving contrarian in us gets a lonely impulse of delight every time an automaker stands in defiance of the market zeitgeist and introduces a new or redesigned sedan, and a sporty one at that — say, for example, the 2021 Acura TLX.
Related: 10 Biggest News Stories of the Month: Toyota RAV4 Prime Smells Success, Hyundai Palisade Just Smells
The Honda luxury division knows that, despite appearances, not everyone is enamored of SUVs, and estimates that nearly a third of car shoppers are shopping for a "car." Acura appears all too eager to cater to this increasingly underserved segment — and judging by Cars.com reviewer Aaron Bragman's comprehensive critique of the overhauled luxury sports sedan, which ranks high among our most popular news this week, the brand is astutely observing the know-your-audience principle.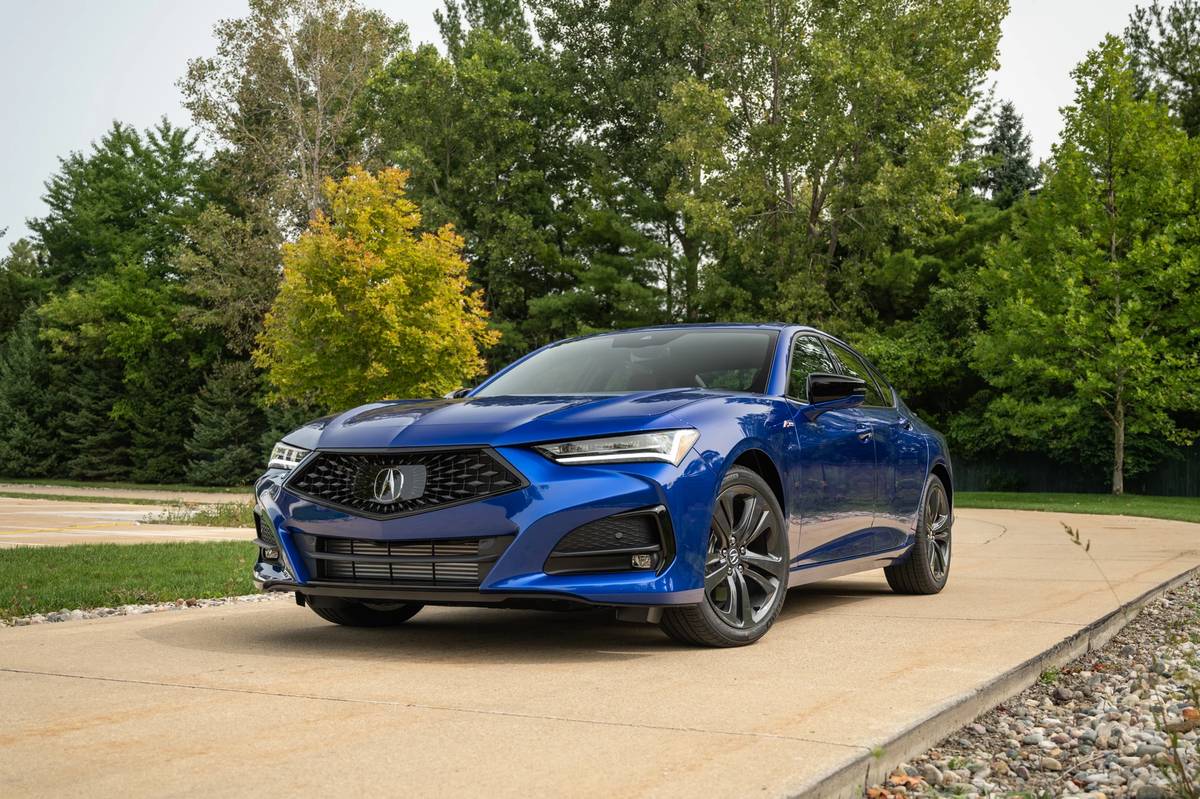 "It's for them that the company has redesigned and repositioned its latest TLX luxury sports sedan — people who are specifically seeking a sports sedan for themselves and maybe one other person in their lives, not a family hauler that sometimes needs to be an entertaining ride," Bragman writes. "The new TLX is first and foremost a driver-oriented sports sedan, with Acura's newfound focus a pleasing gamble for people who still like sitting low in a vehicle."
Would you say this describes you Acura-tely … er, accurately? Then be sure to follow the link below to our No. 2 article of the week.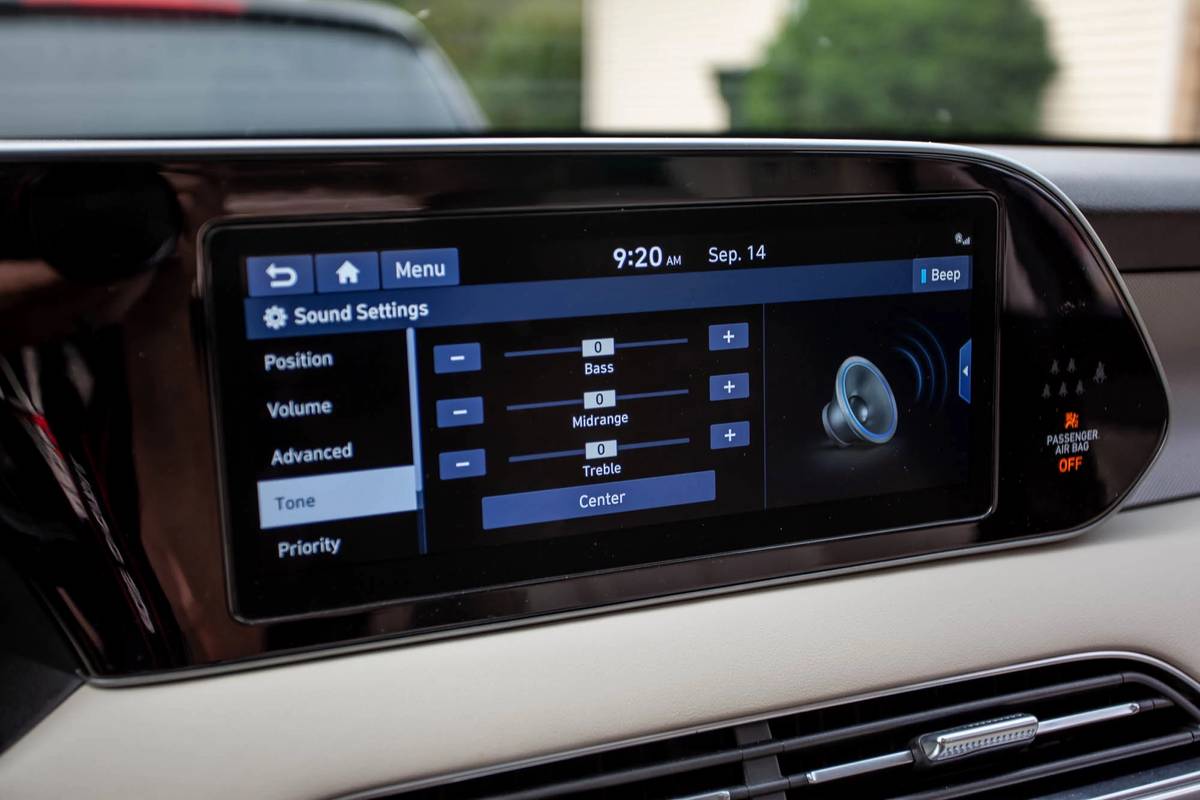 Cranking it all the way up to 11 and making itself heard at the top spot this week is a deep dive by our reviewer Joe Wiesenfelder into the sonic specifics of the premium Harman Kardon stereo system in Cars.com's 2020 Hyundai Palisade, our Best of 2020 award winner and the primary focus of our current long-term-test-car fleet. Wiesenfelder has some quibbles with the Palisade's 12-speaker, 630-watt stereo — take note of his notes on bass sound, low-end lovers — but on the whole he finds that our Palisade sounds a helluva lot better than it smells.
"While I wish the Harman system in the Palisade had deeper bass and more impactful dynamics, that's a common refrain about premium audio systems, particularly in a nonluxury brand and a large SUV," Wiesenfelder writes. "You can't judge an audio system by its brand alone — especially in an automobile, because the end result depends on how much access and how early on audio engineers get to the vehicle during its development, as well as how much the automaker spends. … But I must say I've been more impressed with Harman Kardon's in-car efforts over the past few years than I ever was in the decades prior."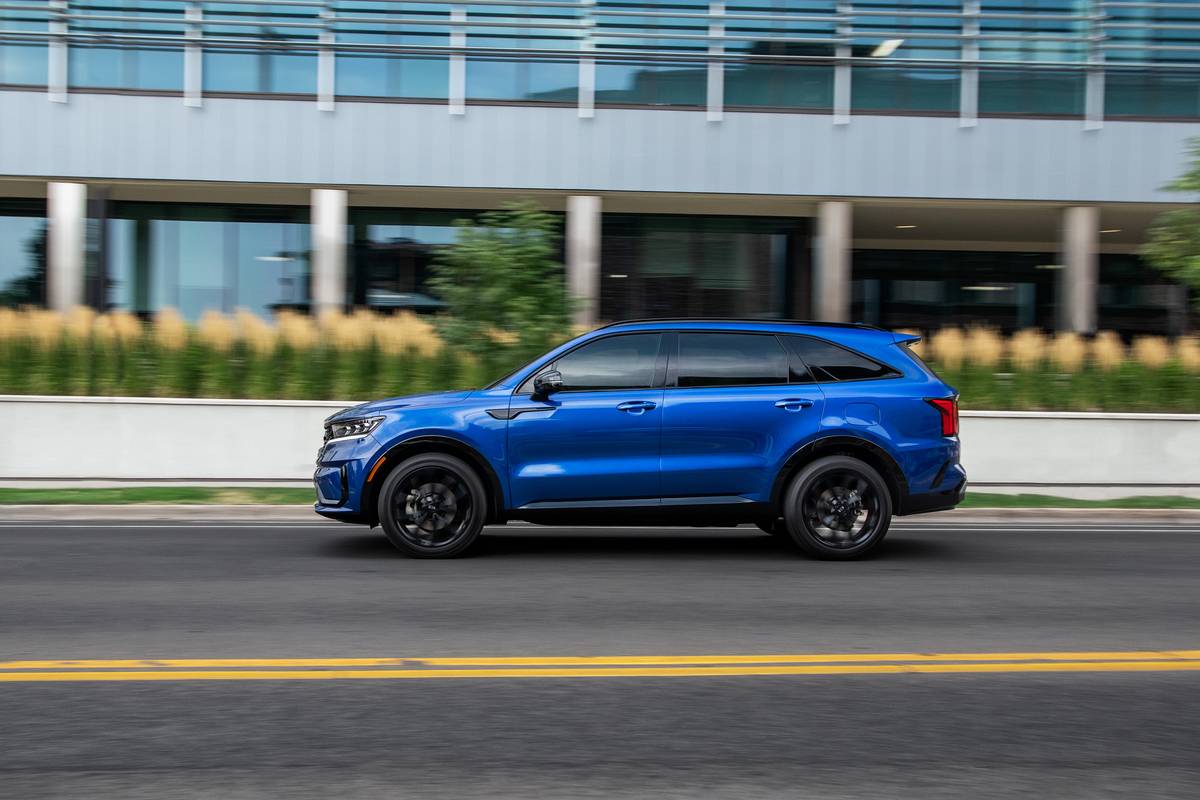 Rounding out the top five this week are our full previews of the redesigned 2021 Kia Sorento SUV, and 2021 BMW M3 and M4 luxury performance coupes, at Nos. 3 and 4, respectively, along with our explainer of what a dual-clutch transmission is, at No. 5.
Beyond that, we've got headlines on the Chevrolet Corvette, Jeep Compass, Volkswagen ID.4 and Honda Ridgeline — as well as our timely analysis of the Democratic and Republican presidential candidates' positions on the automotive industry — so don't quit 'till you hit double digits. Here are the top 10 news stories Cars.com readers couldn't get enough of in the past week:
1. Is the Hyundai Palisade's Harman Kardon Audio System Good?
2. 2021 Acura TLX Review: Subtle Changes, Big Improvements
3. 2021 Kia Sorento Refuses to Be Taken for a Telluride
4. 2021 BMW M3 and M4: M Stands for Manual
5. What Is a Dual-Clutch Transmission?
6. What Does the Z-Mode Button Do in the 2020 Chevrolet Corvette?
7. Is the 2020 Jeep Compass a Good Car? 5 Pros and 4 Cons
8. 2021 Volkswagen ID.4: GTI Power in a Tiguan Package With Beetle Spirit
9. Biden Vs. Trump: How Biden Would Change the Automotive Market
10. 2017-2020 Honda Ridgeline: Recall Alert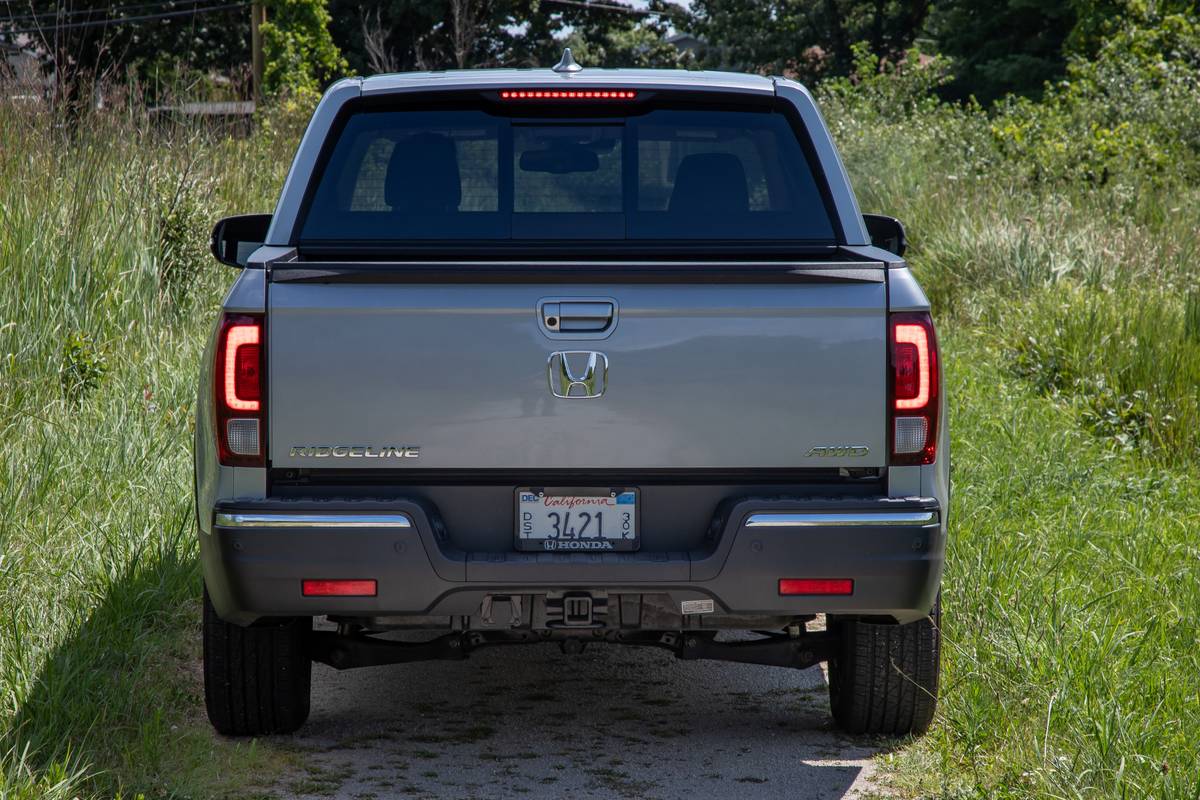 Cars.com's Editorial department is your source for automotive news and reviews. In line with Cars.com's long-standing ethics policy, editors and reviewers don't accept gifts or free trips from automakers. The Editorial department is independent of Cars.com's advertising, sales and sponsored content departments.
Source: Read Full Article