10 Biggest News Stories of the Week: Honda CR-V's Price Rises, Hyundai Palisade's Scent Lingers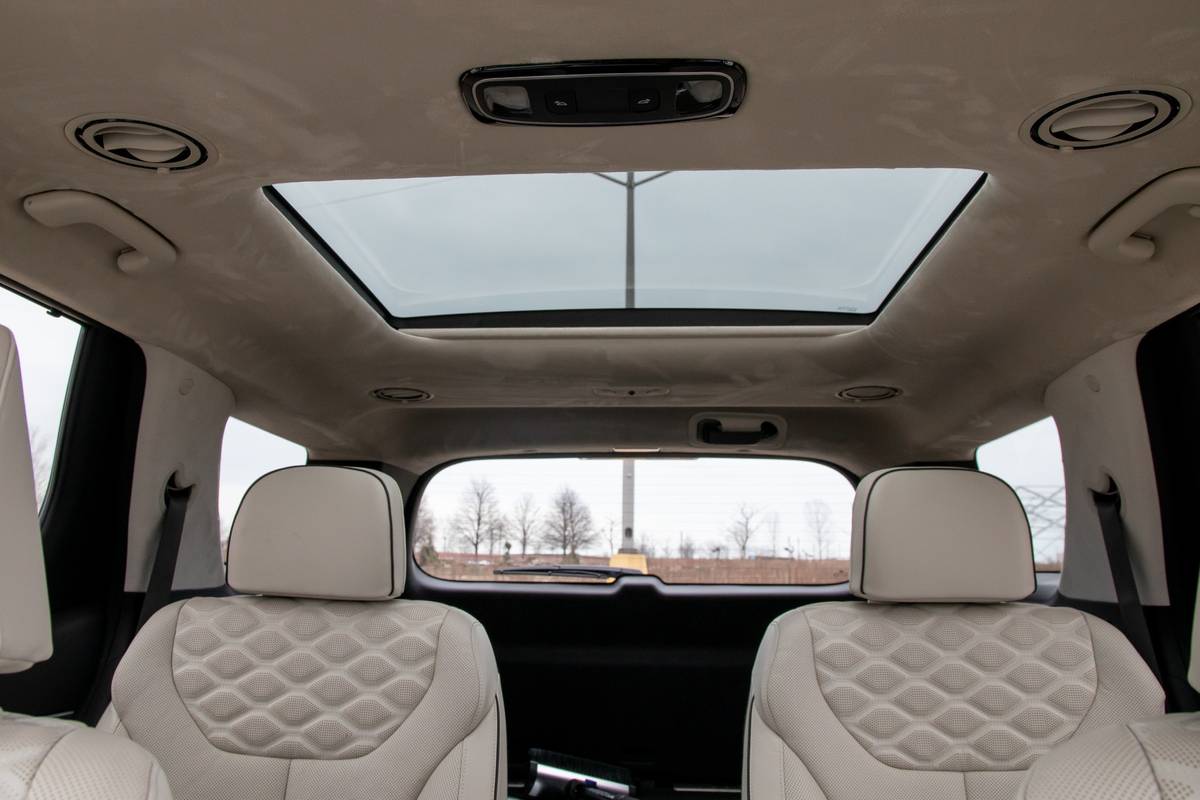 So, you're ready to buy a new car and you've settled on the model you want. There are two sitting side by side on the dealer lot. One is a model-year 2021 and the other's from the outgoing 2020 model year, but they're otherwise identical — no new convenience features, no new safety equipment, nothing of note migrating from the optional column to the standard column. Would you shell out $200 or $300 extra simply for the privilege of driving away in the "newest" model?
Related: 10 Biggest News Stories of November: Hyundai Palisade Doesn't Stink, but Blazer Lands Best Deal
We appreciate your dilemma, Honda CR-V shoppers, and in one of our most popular news articles of the past week, we try to help guide you in that very decision. Our position: If you can buy the exact same car for a few hundred bucks less … why wouldn't you?
The model-year 2021 "version" of the ever-popular Honda CR-V compact SUV starts $200 higher than its predecessor for the lower-level LX and EX trims, while the upper-tier EX-L and Touring trims see a $300 bump. With the way 2020 has gone, we totally get that you might wish to forget the year entirely. But do you really want to drop up to three extra C-notes for a model year ending in "1" rather than "0" ?
Heed our advice and save yourself some money by tracking down a just-as-undriven model-year 2020 CR-V. But first find your way down to our No. 2 story of the past week for the relevant details on 2020 versus 2021 pricing, including lineup changes for the 2021 version of the CR-V's hybrid variant.
Meanwhile, although a persistent foul odor dissipated from Cars.com's most recent long-term test-fleet vehicle, the 2020 Hyundai Palisade, its memory still lingers in our collective olfactory. Our three-part saga of the all-new SUV we honored with our Best of 2020 award that we then purchased for an extended yearlong test drive — only to discover a mystery stench ultimately determined to be emitting from the leather upholstery of the head restraints — ended in October.
That's when the dealership ostensibly solved the problem with a full head-restraint replacement after months of trial and error — just in time for our customary sale of the vehicle to make way for our 2021 purchase. You can catch up on the whole stinkin' story by checking out parts one and two of our "CSI: Car Smell Investigation" before following the link below to the No. 5 story on this week's countdown.
Rounding out the week's top five are our report on Consumer Reports' ranking of the most reliable new car brands for 2020, at No. 1; our comprehensive lists of which cars offer free maintenance with purchase for 2021, at No. 3; and our expert advice as to whether you should let your car warm up upon starting it during the winter (short answer: in most cases, no), at No. 4.
Beyond that, we've got headlines on the Kia Sorento Hybrid, Kia Niro PHEV and Toyota Camry, so keep reading. Here are the top 10 news stories Cars.com readers couldn't get enough of in the past week:
1. What's the Most Reliable New Car Brand for 2020?
2. Honda CR-V: Which Should You Buy 2020 or 2021?
3. Which Cars Have Free Maintenance for 2021?
4. Should You Warm Up Your Car in Winter?
5. 2020 Hyundai Palisade Car Smell Investigation Part 3: Case Closed?
6. Which Cars have Autopilot?
7. 2021 Kia Sorento Hybrid Puts a Premium on Efficiency
8. What's the Best Affordable Small SUV?
9. 2020 Kia Niro PHEV Review: Old-School Hybrid With Old-School Issues
10. Toyota Camry: Which Should You Buy, 2020 or 2021?
Cars.com's Editorial department is your source for automotive news and reviews. In line with Cars.com's long-standing ethics policy, editors and reviewers don't accept gifts or free trips from automakers. The Editorial department is independent of Cars.com's advertising, sales and sponsored content departments.
Source: Read Full Article