Will Maybach Make It This Time Around?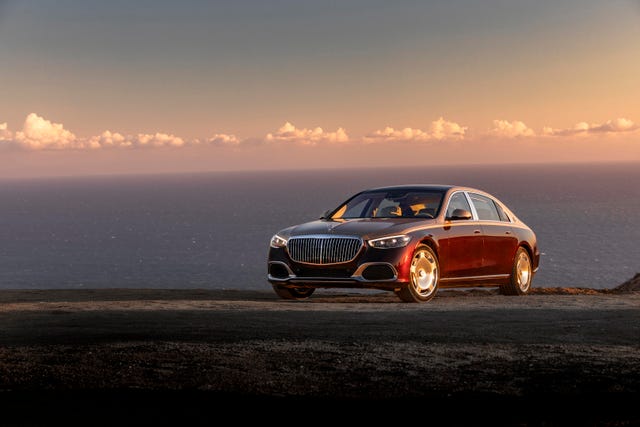 Will Maybach finally make it in the ever-more-competitive ultra-luxury world? (background organ music churns plaintively…) When last we left Maybach it was late 2012, eight long years ago, and then-Daimler ceo Dieter Zetsche had just thrown in the towel on the brand. The move came after 10 years struggling to convince the world's one-percenters that they should put their car-buying cash into a marque they had perhaps never heard of, offering cars riding on stretched versions of luxury cars costing a lot less. Daimler had spent more than a billion Euros over those 10 years and had managed to sell only a bit more than 100 cars a year in the U.S. market.
They were nice cars. Remember the Maybachs 57 and 62? They were named for their lengths in decimeters. So, you offer a luxury mark no one's ever heard of and measure it out in units only slightly more familiar to the average billionaire than the cubit. How could that ever loose? And don't blame it on the big recession in 2008-2009, either. Sales were not much better before the recession than after. As our then-colleague editor-in-chief of Automotive News Europe Harald Hamprecht said, "The Maybach brand only survived nine years and, honestly, it has been a dead man walking for a while."
No, to sell in big enough numbers to turn a profit on those one-billion Euros, you'd need a name. Buyers in this corner of the stratosphere are either trying to purchase an aspirational brand they've lusted after since they were six, or they're trying to impress the neighbors. Unless you grew up in the depths of the Weimar Republic, Maybach wasn't your aspirational brand. And while the 57 and 62 had long, lovely lines, you might only confuse the neighbors instead of impressing them.
Maybach began building engines for Zepplins in 1909 and added automobiles from 1921 to 1940. There were some nice automobiles. Maybe you've seen them at Pebble Beach and other such highbrow car gatherings. The DS8 Zepplin, DS7 Limousine, and SW38 Sport Roadster were on par with the greatest cars in the world at the time.
To get us all back into the Maybach mindset for the marque's most-recent relaunch, Mercedes gave us modern interpretations of those great classics in the form of two painfully gorgeous concept cars: the Vision Mercedes-Maybach 6 Coupe and Cabriolet of 2016, cars so impossibly long that they could span generations… and memories. They were truly stunning, those two and, indeed, got the automotive world excited about Maybach once again, hopeful that the brand would truly be something special.
Mercedes has been selling a Maybach version of the S-Class and is introducing another one mid-2021. On top of that, coming out perhaps as you read this, is a Maybach-badged version of the GLS. But whether these two represent to you Maybachs or Mercedes is up to your own view of the brand and the vehicles. But both have Mercedes stars on the hood, instead of the Maybach Ms.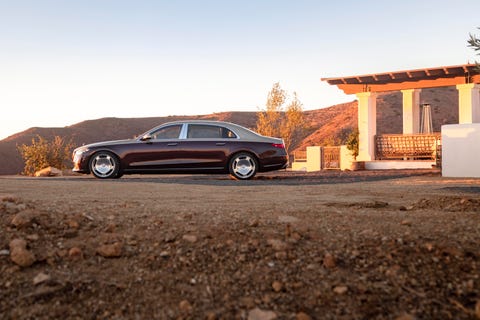 "Everybody was asking, 'Why is it not on the hood," said Maybach product planner Paul Harmon, speaking of the Maybach M logo. "It's because it's a Mercedes. So we'll always have the star first. And then we do use the Ms everywhere else."
Officially the names of the first two new Maybachs are the 2021 Mercedes-Maybach GLS 600 4MATIC and the 2021 Mercedes-Maybach S-Class Sedan.
And at first glance they look like Mercedes products, especially the Mercedes-Maybach GLS 600 4MATIC. The Maybach GLS goes down the same production line in Tuscaloosa, Alabama that builds the GLS and even – gasp! – the GLE. Mercedes tried valiantly to give the pair "class" with two-tone paint jobs that come across as, well, the polite term is "controversial." Regardless, the look has a strong presence and drew my neighbors, jaded as they may be from years and years of the world's greatest (and most awful) cars in my driveway, it had them crawling out into the street to gander at it and even sit in the back seats – and that never happens. I might not be in the target market space, but the look seemed like it would be popular among the pro athlete/recording artist/high-class stripper demographic.
The Mercedes look persists even though the GLS and the S-Class have been stretched seven inches, resulting in almost five inches more leg room in the back seats. In the GLS SUV there is no third-row seat, just two very comfortable-looking rear seats that are more like thrones. The same ultra-luxury rear seats are present in the Maybach S-Class. I've sat in both the new Mercedes S-Class and in the Maybach S-Class and there is definitely more room in the Maybachs. They are loaded with standard features that are options in their mere Mercedes equivalents.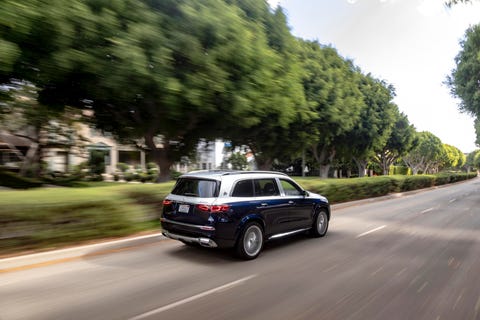 There is also an extra driving mode aimed at comfort for the rear-seat passengers, the first such mode ever offered from Mercedes or Maybach. It's called "Maybach Mode." There's a chauffeur mode for smoother acceleration characteristics, too. Look for the advanced LED interactive interior ambient lighting that can interact with MBUX, along with premium Burmester sound.
Power from both comes from the Mercedes 4.0-liter twin-turbo V8, tuned to 550 hp in the GLS and 496 hp in the Maybach S-Class S 580. An integrated EQ Boost electric motor adds another 21 hp and 184 lb ft of torque to both models.
It's too easy to say these Maybachs compete with their Bentley and Rolls-Royce equivalents. They simply don't. For one thing they're priced a lot less. A well-appointed Maybach GLS starts $161,550, and while pricing isn't out on the new S-Class Maybach, the current one starts at $173,000. But the difference is also in the intangible element of cachet, or whatever you call what Rolls and Bentley offer. Those marques have only ever made top-end luxury sedans, coupes and, now, SUVs. Mercedes still makes the A-Class and German taxi cabs. Does that matter to the people who actually buy these? Judging by my brief time in them, they really go for that two-tone paint job.

Log in to the comments and tell us what you think of the new Maybachs
Source: Read Full Article